Remix editor sat down with pop queen Kylie Minogue to discuss career and eyewear!
The Australian pop queen opens up to editor Steven Fernandez about the challenges of juggling a busy career and designing her second eyewear collection. Flawless and alluring on the cover of Vogue, the youthful looking superstar spills her beauty tips and tricks and her love for fellow music icon, Madonna.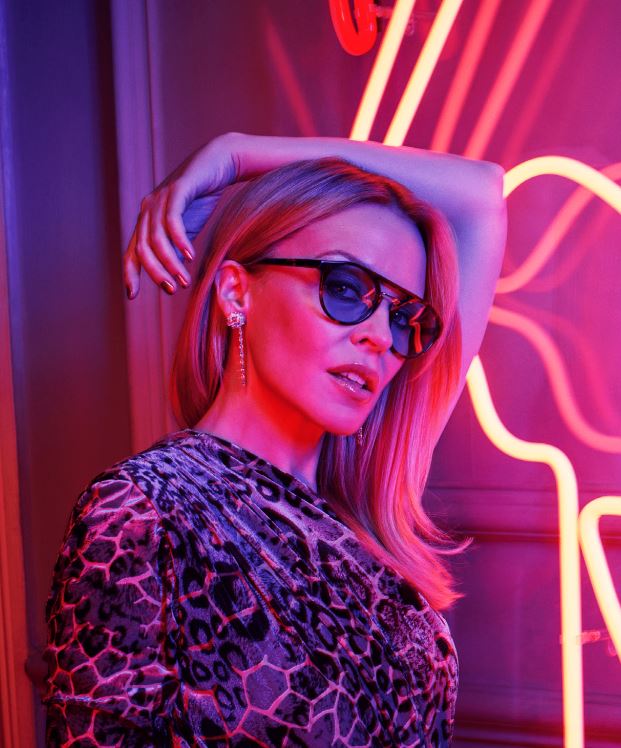 What was the last time you were in New Zealand? Do you pop across the ditch often?
You know what, I've only been to New Zealand twice and both were on tours! I came over for some shows but I haven't actually been over for a holiday yet. The funniest memory for me in New Zealand was when I went through immigration and the guy who checked my passport just said "well you took your time, didn't you?" I thought it was hilarious! I had to agree it took far too long; I've been around the world countless times and it took me so long to take the show to New Zealand.
How is the second Kylie Minogue eyewear collection different to your first release and what can we expect from this time?
There were a number of things we didn't change because the first collection did so well. The design process is super fun. I work with this amazing guy from Specsavers called Stig Hansen; he lives and breathes glasses, frames and eyewear, so with him the possibilities are endless. He'll ask me about what I think in terms of design and colour and shape. I have some crazy ideas and throw a few spanners in the works.
It's obviously a very collaborative process, isn't it?
Yeah, they make it very easy for me. It's like being a kid in a candy store. Literally flat boxes with all the compartments arrive and nothing is ever a problem. They make lots of prototypes off my ideas to see how they turn out, then it's just narrowing the range down and working out exactly what we think we need and what the customer will like.
Do you have any of those moments when you're travelling around the world and working on other stuff and suddenly think of what would make a cool design?
Actually the double bridge pair in the first collection came about that way. There was a journalist at the launch for the first collection in Australia and I loved her glasses, so pointed them out to Stig. That was one of those moments when I saw them and we made it happen. I'll poach from anywhere, I'm always ripping pages out of magazines.
You've had one of the most eclectic careers from acting, live performance, recording, designing; the list goes on and on. What do you think is the most common thread across all of these different areas that has helped you succeed and get you to where you are today?
Good question. I would say curiosity; I always think there's more to learn or discover. I would say creativity too, obviously, but if I had to choose something, it would be curiosity. You have to be dedicated, ride the wave of the highs and lows and all that kind of stuff. You also have to have tenacity and drive - but let's keep it cute and say curiosity.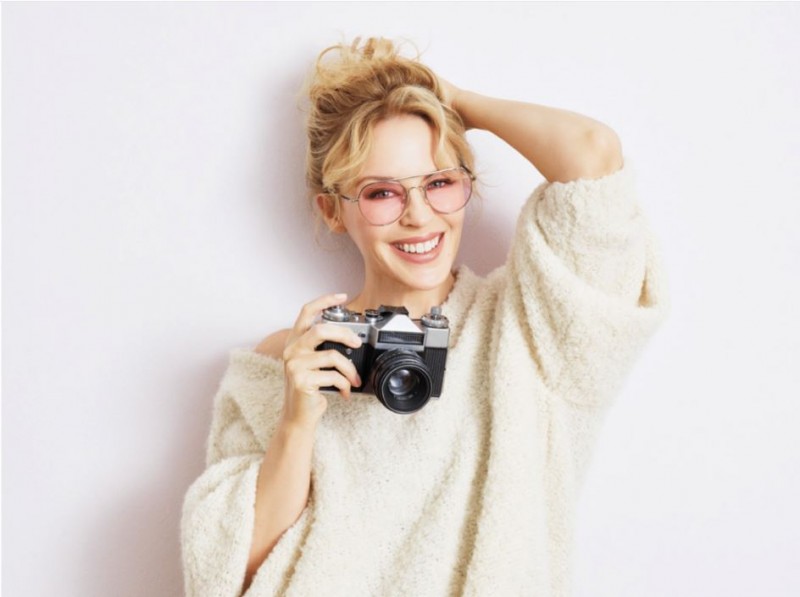 I have not stopped listening to the new record and my favourite track is 'Lifetime to repair.' Tell me, how did the country direction come up? Why was now the right time to explore that change?
I wish I could claim that the idea was mine but I can't. My record label suggested it when I went into the studio as something I should try for a change. Being curious, I gave it a go. The record label knows what's happening in the industry and where people's tastes are going. I think now that I've been through it, it was a great idea. I know some people were a little unsure about what this would sound like, but it's given me a new avenue of expression and storytelling for where I'm at in my life and my age. With the country writing process, you can still reproduce the song whichever way, which is what we've done. It's still very much a pop record because it's got that flavour through it. I wouldn't have written those lyrics and I wouldn't be singing about some of those subject matters if it were for a fall-on-the-floor dance track, like off fever. It was an exceptionally clever move to gently guide me down a different path, which would always end up with pop. I loved it once we got into it, but it involved me going to Nashville for it all to make sense. I love hearing you tell me that you've listen to it!
I recently saw you on the cover of Vogue and I can't get over how you continue to look younger and younger. What is your secret?
I sleep upside down like a bat! No, I'm just used to taking care of myself. Not to the point of being that good but I'm pretty good. I believe in moderation; I don't eat fried chicken and gummy bears all day! My body likes low glycemic index foods. Basically I'm a hypoglycemic so I like to eat good stuff. I am a foodie and I love good food, so that's kind of standard for me. I have a good dermatologist of course; someone to take care of my skin. I'm the person who on a summer holiday by the beach will be re-applying sunscreen every 20 minutes with a hat on, sitting under a tree.
This is our party issue of Remix magazine and your birthday is coming up. How do you plan to celebrate and what's your idea of a great party?
That could be anything! I think a lot of the best parties are unplanned ones. When I was doing a promo for 'Dancing', I was being asked about dancing and came up with the theory that a good night is one when you've had to move the furniture. You know? The nights you didn't plan but someone has cleared the tables and chairs out of the way to make a dancefloor - that's the sign of a good party.
Do you love it or loathe it when one of your songs comes on at a party? And if you had to choose and of your own songs to come on, which would it be?
Currently, I would choose my new single, 'Stop Me From Falling' because that goes off. Everyone can hand clap to it, so that's a good one. It depends, sometimes it's highly embarrassing and other times it's really cool and flattering. Maybe it depends how many drinks I've had. I'd never be mad at 'Slow' coming on because that has such a great beat to dance to.
Then what if you had to pick one of Madonna's tracks? She's been a long time fan of yours. Are you a fan of hers?
I mean, of course, she's Madonna! How can you not be a fan? This is a hard question because she has so many great songs to choose from. I'm tempted to go really vintage, but I'm going to go with 'Vogue'. I'm sure many of my fans would love that answer too - Kylie doing 'Vogue'.
Head to your nearest Specsavers to see Kylie's nine new editions to her collection.