All-female Marvel movie? Yes please!
Gone are the days of Black Widow (Scarlett Johansson) being the only female rep of the Marvel universe – girl power is everywhere in the latest Marvel Comics films.
Rumours have surfaced of a pitch made by the ladies of Marvel last year for an all-female cast MCU movie - and we couldn't be happier about it!
Spearheaded by Thor: Ragnarok's Tessa Thompson, support for the concept grows stronger as more female stars make waves in the superhero world with epic performances from the likes of Elizabeth Olsen as the Scarlet Witch in The Avengers, and if you haven't seen the ladies of Black Panther absolutely kick ass in both combat and intelligence, you need to get to the cinema stat.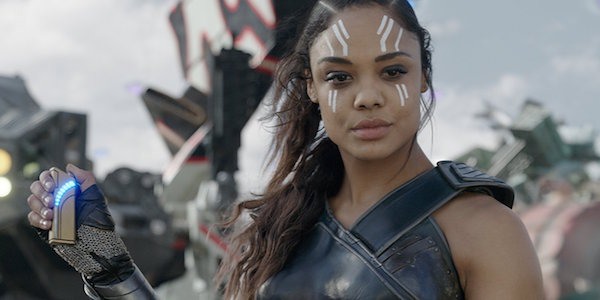 Marvel gals Tessa Thompson, Zoe Saldana, Brie Larson, Scarlett Johansson, Pom Klementieff and Karen Gillan pitched the idea to Marvel Studios head Kevin Feige at an MCU event last year, and he is apparently seriously considering it! Fans are loving the idea and expressing support for their favourite heroines the world over, as the internet waits with bated breath for the remaining announcements for 'phase four' of the Marvel universe.
So far, only Spider-Man: Homecoming 2 and Guardians of the Galaxy Vol. 3 have been officially announced, after the releases of Avengers: Infinity Wars and Captain Marvel (starring Brie Larson). So much to look forward to!
Fans have been discussing how Marvel would tackle an all-female movie, and a popular theory is that they would takeoff the much-loved heroine filled A-Force comic book series published a few years ago.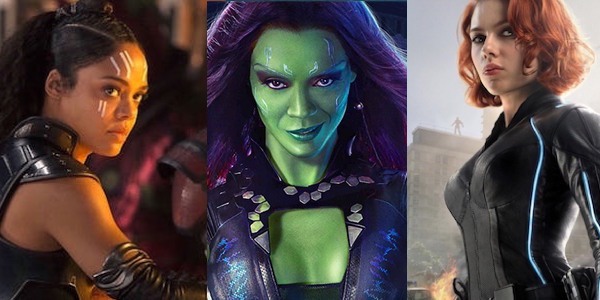 We are so proud of the badass females Marvel has been churning out lately, and we are waiting with high hopes that these heroines will have more and more chances to show us what they can do. Come on, Feige, you know you want to…
Yasssss, gals!