Kylie and Travis share their first 'grams of Stormi
The world's been buzzing about the newest addition to the Jenner family since Kylie surprised us all by introducing Stormi Webster to the world early last month.
Much to our dismay, photos and details regarding the makeup mogul's beautiful baby girl have been kept well under wraps with no photos or updates for the majority of the month.
But finally, Travis Scott, Kendall and Kylie Jenner are finally giving us an insider look at Stormi by plastering what may be the cutest baby photo we've ever seen all over social media.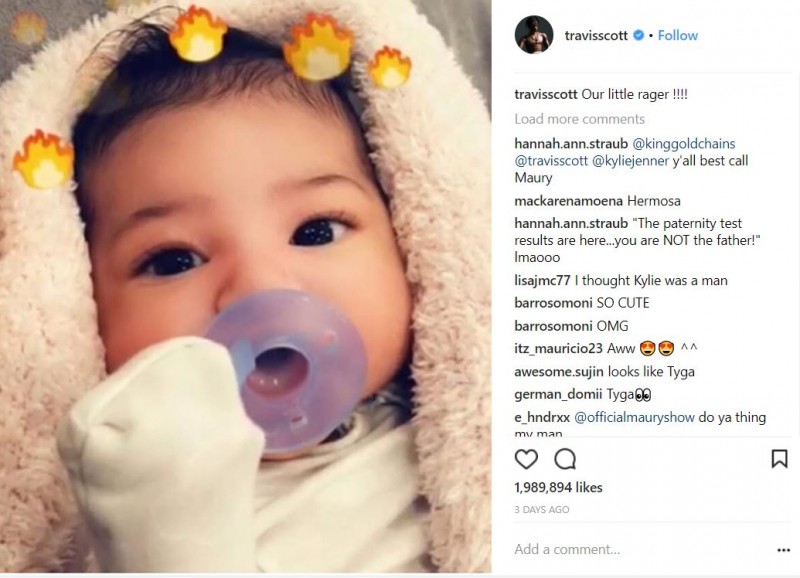 Travis Scott started off the frenzy by posting this image on his Instagram, captioning it Our Little Rager !!!"
This was quickly followed by both Jenner sisters re-posting the photo on their Instagram stories with equally adoring captions and the proud new mum, Kylie, adding a new mother-daughter shot to celebrate Stormi being one month old.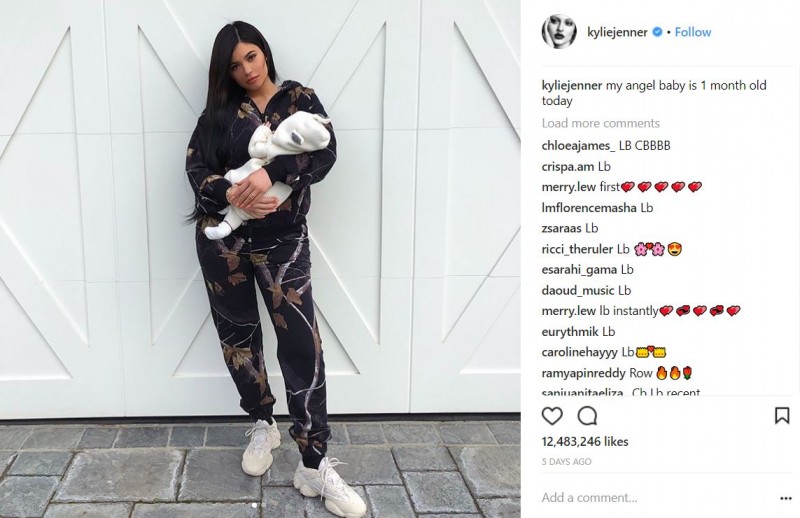 With the newest member of TV's most influential family looking this adorable, we're already on the edge of our seats for the next photo to go up.