Let's Get Spiritual: Wanderlust In New Zealand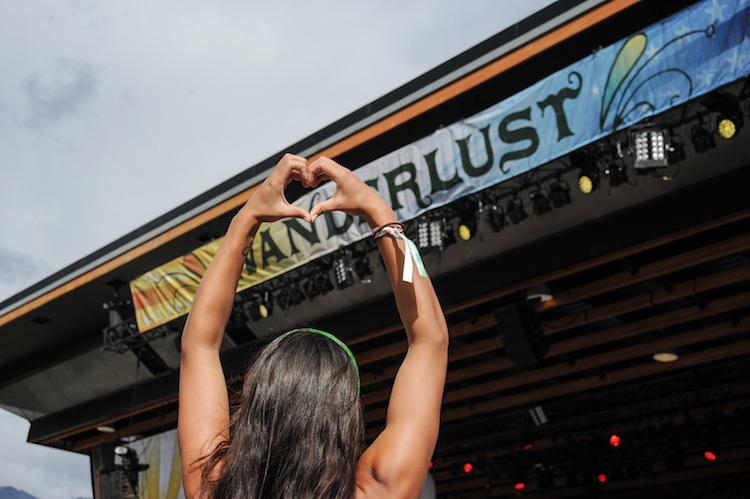 Over what's expected to be an absolute cracker of a Kiwi summer, there are plenty of festivals, events and parties to pack your calendar with. Although there's plenty on the agenda, there's nothing quite like
Wanderlust
, the travelling yoga and music festival founded in California, which has just confirmed it's first ever stopover in New Zealand and Australia. Wanderlust, the world's largest and fastest growing yoga and music platform, will take place in
Lakeside Park, Western Springs, on 23rd March 2014
and will feature renowned yoga teachers, lifestyle gurus and leaders of green living, along with a broad range of top DJs, musicians and performing artists. On the musical line-up are locally loved legends
Ladi6
,
The Bamboos
,
Goodwill (Ministry of Sound)
,
Tahir Faridi
,
Sufi Qawwali Ensemble
,
DJ Jumps
,
Aroha
and
Jed&Hera
. Then some rockstars of the yoga world will be bringing their magic as well - Eoin Finn, Duncan Peak, Amy Ippoliti, Cameron Shayne, Tiffany Cruikshank, Claudine & Honza Lafond, Future Sound of Yoga and Agoga will all be downward-dogging downunder. They'll be decked out in
Lululemon
, one of the key sponsors helping making this event happen. Get the vibe of Wanderlust by watching this clip of what to expect… Then after a hard day on the mat be a part of '
Winederlust
', with organic wine, craft beer and farm-to-table food against the backdrop of a brewing dance party. Sound like you? Keen to join us down there for an incredibly invigorating spiritual cleanse and ball of fun? Click
here
to visit the official website and get tickets, then 'Like' these guys
here
on Facebook for all the latest updates.