In conversation with digital artist Nina Weil
Art comes in many different shapes and forms, from how we get dressed in the morning to how we present our poached eggs on toast. Art is all around us, all day, every day... It's just knowing where to look. In the last few years, digital art has seen a surge in popularity due to new technology developments and the evolving creation of easy to use software. Digital art has come a long way in securing its place as an art form, now being used by professionals and amateur creatives as another avenue of expression.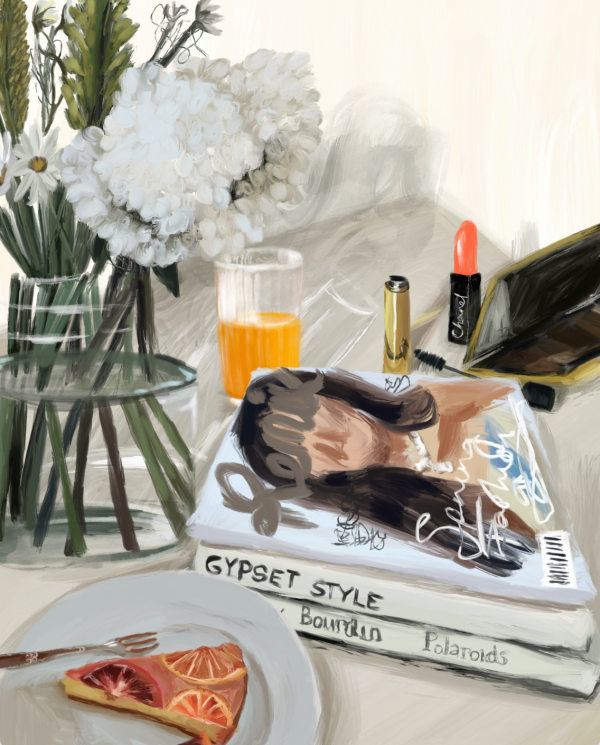 Nina Weil, or better known by her Instagram handle @nina.w.artwork is the latest creative Kiwi to watch. Creating dreamy digital oil paintings (including our latest Spring issue) from her iPad, Nina perfectly curates a world of aspiration in every piece. Remix Talked to the talented graphic designer about being a creative in lockdown, how she finds inspiration in very uninspiring times and how she uses digital art as a form of escapism.
Introduce yourself to our readers? Who are you and what do you do?
Hi! I'm Nina, a 27y/o Graphic Designer currently living and working in Wellington, NZ.
How did you get into digital art?
It started as a new years resolution! Going into 2020, I was feeling super stagnant with both my professional graphic design work and my overall creativity outside of work. I set myself the goal that I was going to indulge in a lot more creative work moving forward, with none of it having commercial constraints or outputs attached to it, essentially just getting back in touch with creativity for the sake of creativity. This just happened to coincide with a desire to learn how to digitally paint; my partner had bought an iPad and Apple Pencil about 7 months prior, and I'd been sceptical of the purchase, but watching him create amazing artworks for his murals using the Ipad got my attention, and I decided to set myself the goal to learn (essentially claiming his Ipad for my own haha).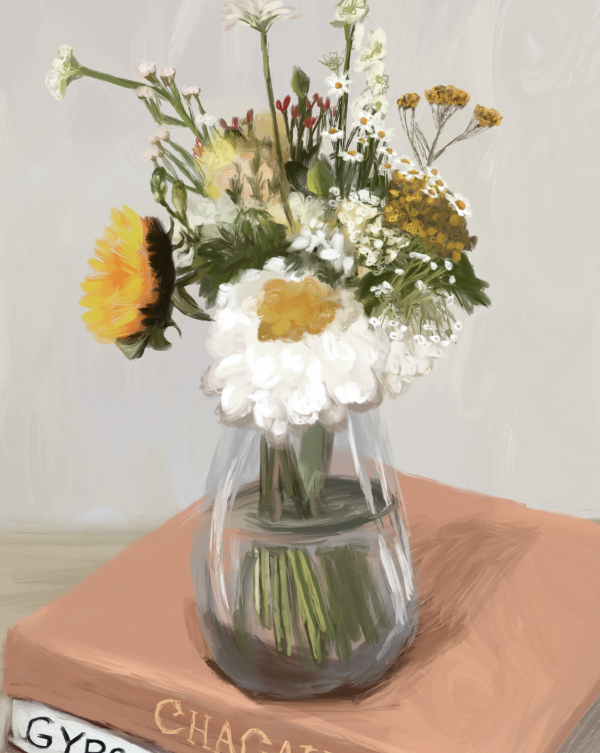 How do you find inspiration for your work, especially whilst being in lockdown?
Most of my paintings begin by me seeing the colours first, before any objects. I'll find that colour inspiration anywhere, most of the time from scrolling online, Instagram is (sometimes!) an artist's best friend. I'll pull together mood boards and figure out exactly why the colours in completely different artworks are drawing me in, and move forward from there.
Lockdown is great in this regard, it's like you're being given the gift of time, where you're handed a ready-made excuse to lock yourself in and create anything you've had on your mind.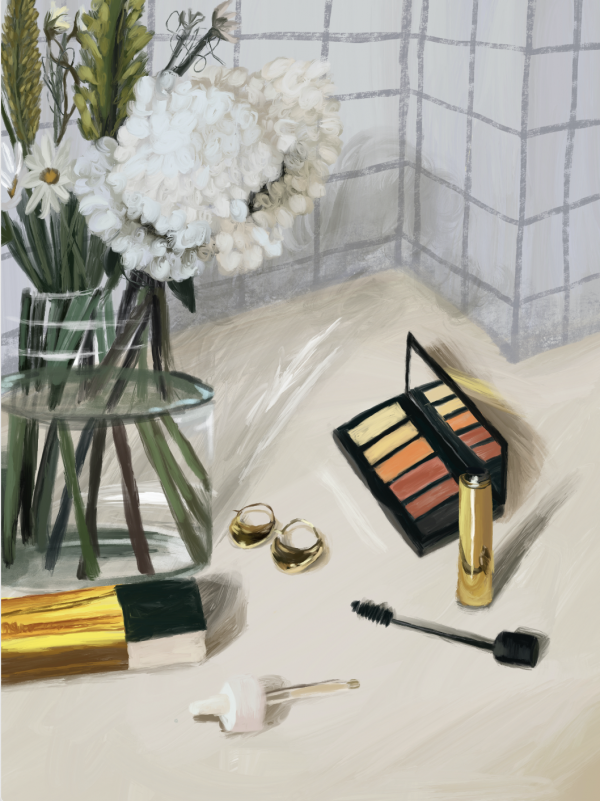 What is your favourite thing to illustrate/draw/paint?
I'm extremely into Flat-lays at the moment and telling a story through various objects, and of course, through beautiful colour schemes. I tend to also gravitate to objects from the luxury branded realm, it's the only way I'll ever be able to get a lot of those wildly expensive beautiful items into my life.
My preference has changed a lot though as my style has changed. I used to paint a lot of people/models, but I've moved away from that as I shift to a more abstract/emotional direction.
How has painting helped you in your personal life?
Painting is total escapism for me. I love that feeling when you are completely in the flow zone, and your composition is coming together effortlessly, the colours are blending with style and subtlety, and for an hour you're in another world. It's so important to be able to tap out from stress and responsibility at least once during your week, and this is mine.
But also, anyone working in the creative arts understands that you need something in your life that isn't monetised and has no commercial output and was created to live up to your standards alone. That feeling is priceless.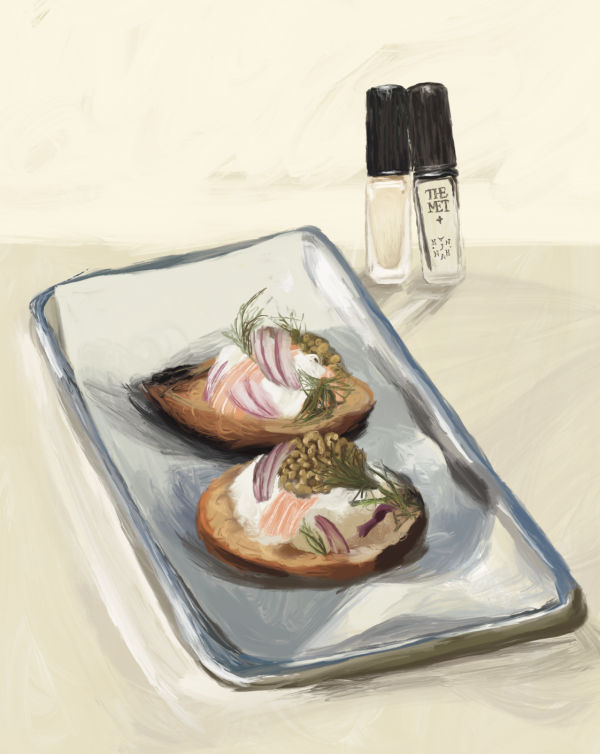 What are your future plans for your art?
Honestly, I'm not sure! I'm loving just painting what vibes with me at the moment, It's very driven by what I'm feeling in the moment. If I get the chance to do some cool collaborations that would be awesome, but at the end of the day, this stuff makes me feel calm and happy, so I'll just keep painting when I'm inspired!
Discover more of Nina's work through her Instagram @nina.w.artwork