TV Throwback: Realising how ridiculously epic '24' was (and is)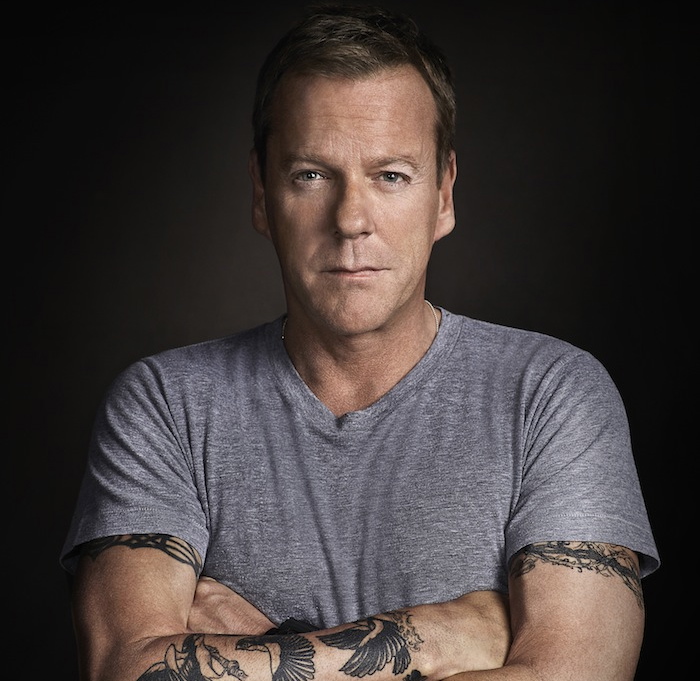 I'm always looking for a new TV series to new watch, but the problem is that as soon as I find one, I watch it all right away. Then it's a painstakingly long wait until the next season… After ages of contemplating this most ridiculous of first world problems, I've realised that the key is going back and watching one of those older programs that everyone harps on about, but which you may have missed the time it first aired. I just started watching
24
, having always heard about how cool it is, but having being too young for it when it first aired in 2001. Starring
Kiefer Sutherland
,
24
wrapped in 2010 after eight seasons, each season 24 episodes long, each episode representing an hour of main character
Jack Bauer
's life. It features a clock in the corner and is often filmed in split screen, showing several scenes happening at the same time, to give that sense of real time. In
24
Jack Bauer is part of a fictional counter terrorist unit, responsible for protecting the United States from terrorist plots and attacks. Preventing assassination attempts, nuclear bombs and pretty much World War 3 is all in a day's work for Jack. Make no mistake, this guy really makes the most of a 24 hour period. There's plenty of cheesy American drama, fancy gadgets and things exploding to keep you seriously entertained. Perhaps don't watch it all in 24 hours though, because I can tell you from experience, you honestly start to believe you are Jack Bauer… Fortunately you don't have to! You can watch
24
whenever you want, thanks to
Lightbox
. Click
here
for information about
24
on Lightbox. Our whole team recently signed up to Lightbox, which is an amazing way to catch the best television shows at a time that suits you. Kiss goodbye to having sit down at a particular time to watch all the best TV. Lightbox is only $15 for 30 days! The service can be used across multiple compatible devices, including laptop, desktop, iPad and Airplay on Apple TV. Up to five devices can be registered to each Lightbox account and two shows can be played at once so you can watch the latest drama series in one room, while your flatmate, friend or family can watch something else in another.
Get more information on Lightbox here.