Have your cake and eat it too with Butter Butter
We all have a sweet tooth, and what's better than a piece of cake (or three) to satisfy our cravings? Not much to be honest. One thing that is, however… a sweet treat that is equally as beautiful as it is delicious. Butter Butter is a home bakery based in Auckland, that specialises in tailor-made, one-of-a-kind cakes. Butter Butter's founder Petra Galler adds a personal touch to every creation, ensuring she captures the essence of any event, every time. Remix sits down with the mastermind behind New Zealand's most Instagrammable cakes, discussing all things Butter Butter - from her journey, experiences and future plans for the business.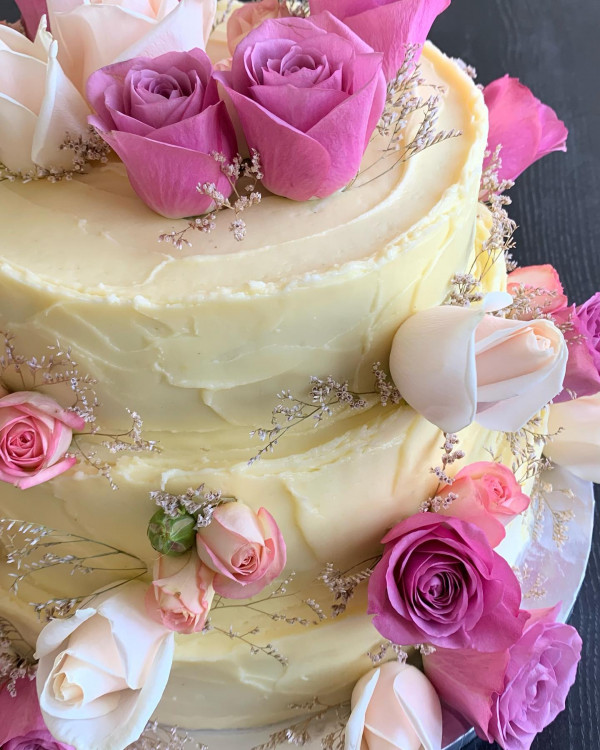 What was it that sparked the idea behind Butter, Butter? Did you always have a passion for baking?

I started baking when I was 7, partly out of survival because my mum was a shocker in the kitchen! I have always been totally food obsessed and at age 20, completely untrained, I grovelled my way into my first restaurant kitchen.
Butter Butter, like many online businesses, was born out of Covid! I was working as a pastry chef in Melbourne when the first lockdown happened and all of a sudden I was out of a job and said see ya later to my salary! I had to pay my bills, and cake and baking is what I know so I set up my Instagram page and luckily was really busy from the jump! It's been growing organically ever since.
Butter, Butter creates 'made-to-order customised cakes'. What drew you to focus on a more personalised approach?

I must admit that this was a semi-selfish move on my part! I love experimenting in the kitchen, whipping up different bakes every day; having the 'made-to-order customised' approach keeps it super fresh and fun for me.
Everyone is a foodie these days, and often the customers who come to me have a very clear idea of what they want their cake to look and taste like. I love being able to bring their ideas and vision to life. The whole experience is more personalised and special.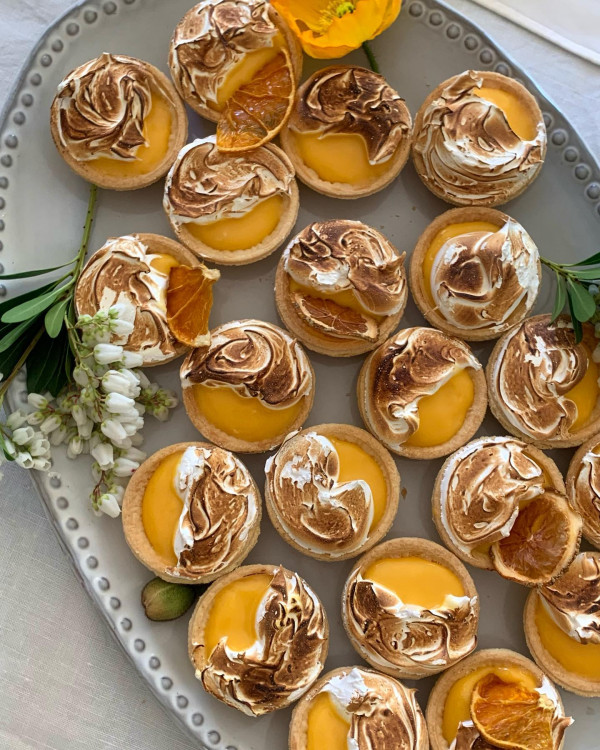 Congratulations on the launch of your very first cookbook! What was the process behind putting this together, and how did it feel seeing it on the shelves?
Thank you so much! The day I got my book deal was a total dream come true; there were many tears!
There are 70 recipes in the book, which I concluded quickly was going to take me a little while.I was working full-time, so in the evenings I would test and write; it was a pretty intense six months but I loved it. Submitting the final recipes was the best feeling but nothing compares to seeing it on shelves in all my favourite bookstores. I still get such a kick out of it, months later!
What has been the most memorable experience throughout your Butter, Butter journey so far?
Definitely the moment I made the decision to quit my job and start working for myself! I was terrified (low-key still am haha) but I just knew in my gut I was ready. It's been nearly five months now and every day is different, stressful, exciting, scary, and incredibly liberating. I don't think I could go back to having a boss no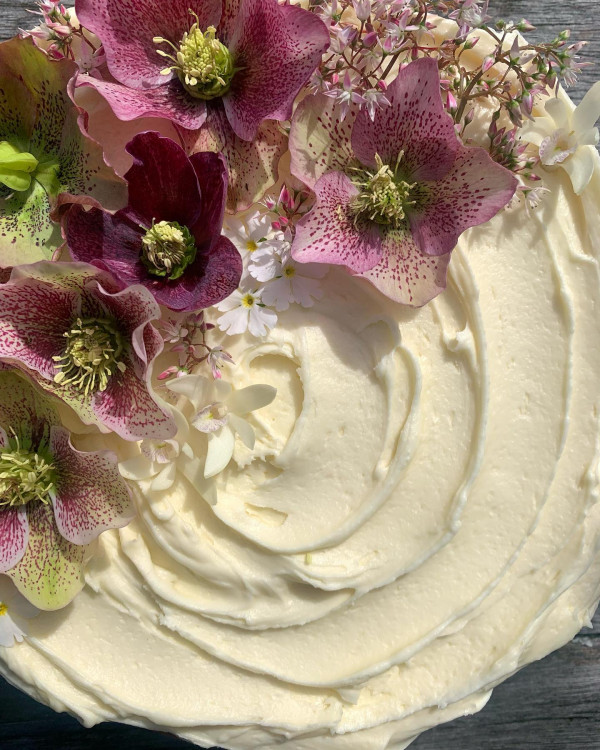 We know it's a hard question to answer, but if you had to pick a favourite recipe that you have created, which one would you choose and why?
Ooh such a toughie! My favourites change week by week but at the moment all I dream about is my Dark Chocolate and Tahini layer cake. I'm in the midst of a tahini obsession and this bake is rich and naughty and just so sexy.
Could you provide us with a sneak peek of what lies ahead for Butter, Butter? Any plans to open up a store in the near future perhaps? (Fingers crossed)
God, if only I knew! I often toy with the idea of my own store, where people could flock to, enjoy cake by the slice and a glass of champagne. At this stage, I'm focusing on more pop-ups and collabs in the city, recipe writing and just growing the Butter Butter brand. Watch this space!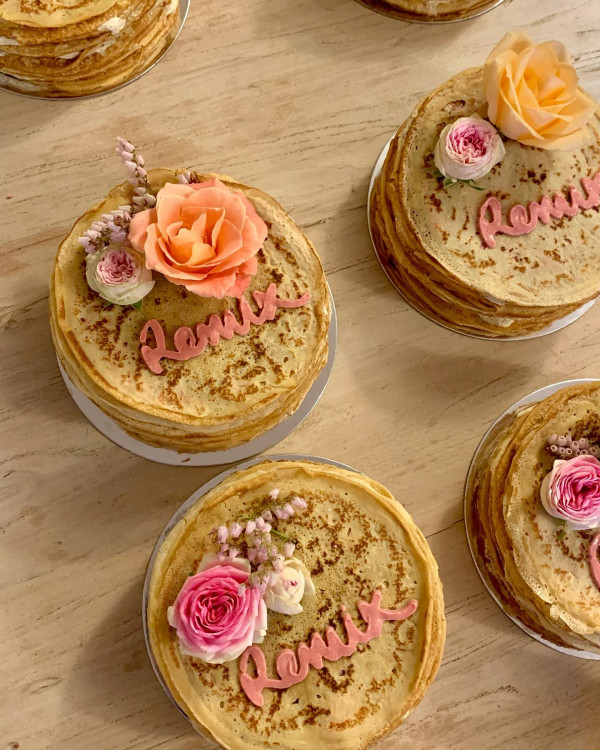 Finally, we have some quickfire questions!
Sweet or savoury?
Sweet! Forever and always!
Tiramisu Crepe Cake or Persian Love Cake?
Controversial but I am a Persian Love Cake gal for sure!
Coffee or tea?
Tea! I drink 8-9 cups a day (hold your judgement)