Lonesome Beast Native: Shelton Woolright's new endeavour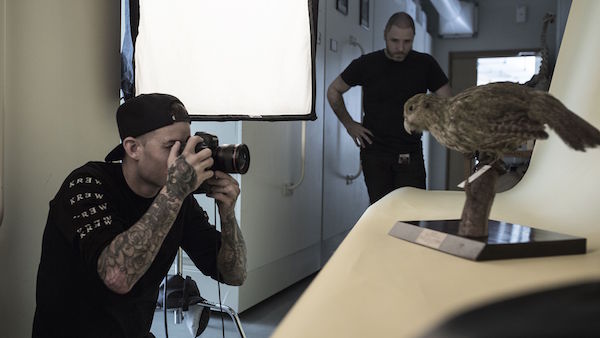 Drummer, X Factor New Zealand judge and photographer, Shelton Woolright, has teamed up with renowned Kiwi artists to create the new exhibition,
Lonesome Beast Native presented by Moa Brewing Co
. The collection of works feature a limited run of 15 prints of Woolright's photography of extinct wildlife, each customised with unique layers by one of the partner artists. Shelton was given access to the native taxidermy vaults at the Auckland Museum for the project. The prints are all available for sale with ten per cent of sales from all prints going towards The Auckland Zoo Conservation Fund, supporting conservation efforts in the wild throughout New Zealand and overseas. The exhibition will be open to the public from Wednesday 3rd February to Friday 26th February in the Old Elephant House at The Auckland Zoo. For more information and tickets, head
here
.