House of Cards on Lightbox: Read about why we love it & win a ring just like Frank Underwood's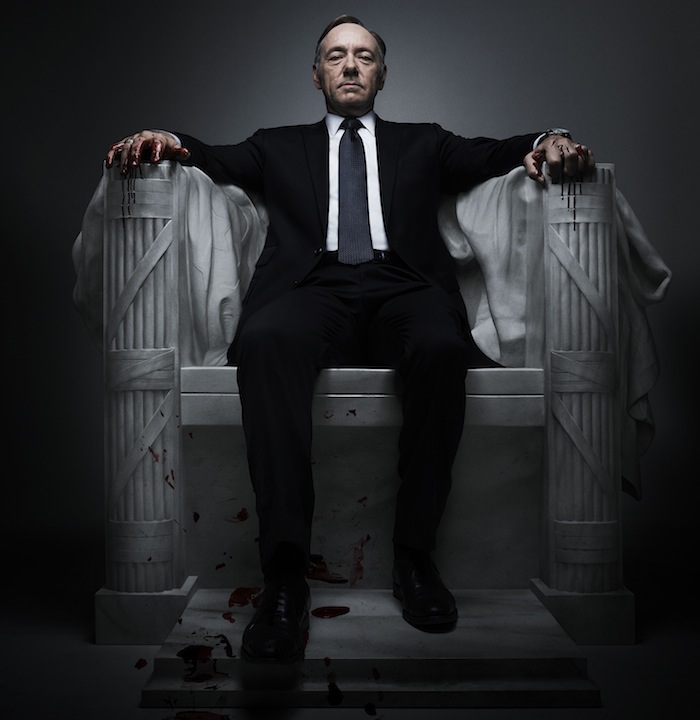 Words by Steven Fernandez.
At the moment I find myself asking my friends two questions when I see them. The first is 'What have you been up to?' and the second is 'Have you seen
House of Cards
?' I am obsessed.
House of Cards
was one of those situations where I started watching an episode every evening, then eventually started going sick from work and spending eight hours on the couch watching it. When I got to the end of the second (and most recent) season I had no idea what to do with myself. If you haven't yet heard of it, or have been abused by me for not having watched it,
House of Cards
is an American political drama series set around the life and actions of congressman
Frank Underwood
, played by Kevin Spacey. He is, quite simply, a power hungry maniac. However, thanks to his extremely captivating dialogue and direct address to the audience by 'breaking the fourth wall', he is a likeable power hungry maniac. Together with his equally manipulative and ambitious wife Claire (played by Robin Wright), throughout the series Frank is on a mission to take over the White House with his clever and cunning political games. He treats Washington D.C like a chessboard and the members in the political landscape as pawns. The whole series is like some sort of game and Frank is determined to win.
House of Cards
has been nominated for a whole host of Emmy Awards and Golden Globes since it started out, with Spacey and Wright nabbing some of the top awards for their incredible portrayal and Frank and Claire respectively. Even if you aren't into other political dramas, give this one a try. You don't have to have an understanding of U.S politics to get by and I promise you'll be as addicted as I was. I recently signed up for
Lightbox
and watched the second season on there. If you haven't heard about Lightbox, then check it out
here
. For only $15 per 30 days , the service can be used across multiple compatible devices, including laptop, desktop, iPad and Airplay on Apple TV. Up to five devices can be registered to each Lightbox account and two shows can be played at once so you can watch the latest drama series in one room, while your flatmate, friend or family can watch something else in another.
Would you vote for Frank Underwood? Tell us in the comments below and tag #Lightboxing for your chance to win the Double Panther Crest Ring from Nick Von K, valued at $275.00. In the series, Frank Underwood always knocks his ring on a table before he leaves a room... with this beautiful Nick Von K ring, you could pull off a move just as smooth!