Helen Corry opens up to Remix
Helen Corry is a regular on the festival circuit, performing with the best Kiwis in the electronica world. She has just released her first solo project, Later for the Real Show, which she describes as 'lively bangers, something for everyone.' Remix sat down with Helen to talk new music, fashion and the internet.


Did you always want to be a musician?
No, I grew up on a big sheep and beef farm so until I was about 13, I was going to take over the family farm. That was my dream, sheep and beef farmer, I wasn't going to move anywhere but then my parents sold the farm out from underneath me so I really sunk my teeth into drama at school. I'm a trained actress - I did three years at Unitec, I was always musical and I was going to be an actress. When I was at drama school I started doing music. So I would play on a Friday night at cribs in a covers band when my manager approached me and asked if I wrote my own stuff, which I did and I ended up in a recording studio the following week and now I'm an actress/musician again.
Who are your musical inspirations?
Definitely Florence Welch (of Florence + The Machine) - her language, her writing style. I love MO, her voice I think is really amazing and her technique. Locally, Ria Hall is one of the most incredible vocalists and songwriters I've ever heard. There is lots - even Fleetwood Mac, I always listened to them growing up and I listen to classical music too, it's pretty varied. It was part of my trouble locking down what kind of music I wanted to make as I listened to such a vast music.
What has been your favourite performance?
R&V never fails, I always have the best time. In terms of the best gig, it has to be Synthony at the Auckland Town Hall.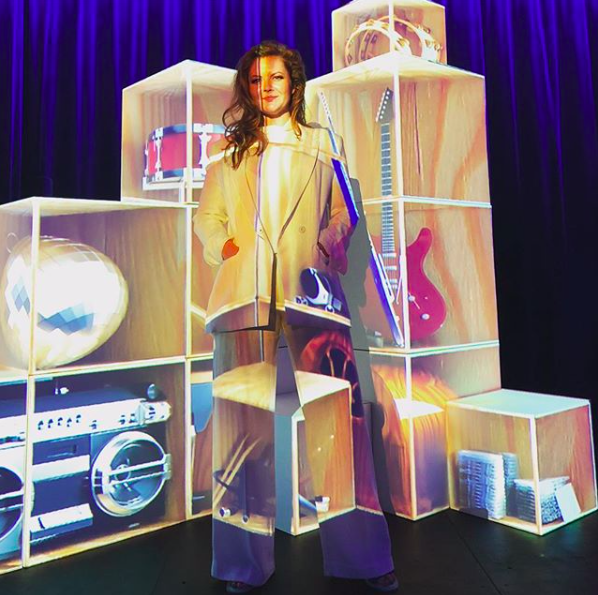 Speaking of performances, what's your favourite song to play?
I love performing The Power off the EP, it has some lows, highs and dips and I think it's got a great journey in terms of the story of the song. I tried to write most of the songs with a raging festival crowd in mind and I love been taken on a bit of a journey as an audience member, I don't just want to dance, dance, dance - I quite like to take a step back and listen as well.
What do you love about social media?
Social media I think is super easy for me to be really involved with it. I feel like when you release music, you're exposing yourself and opening yourself up to criticism but also praise. I guess the same thing with social media but on a more day-to-day basis so I used to be really social media adverse but it's becoming normal to share. It's this incredible tool for musicians like me to have an audience, to communicate, it is the easiest and cheapest way to advertise and get your music in front of people so you can't not have it. For that reason, I love it - I don't have to buy in the newspaper, or be on the radio for people to listen to my music.

You had to deal with your music video flagged earlier in the year…
I got a fright when my music video was flagged and my page was taken away. What it really highlighted for me was the people who are making those decisions for Facebook, seem to be for me, uneducated human beings for that music video to be deemed inappropriate. That came from a human being and that's scary, there's still so much work to do. The consequence for me was quite large, loosing a whole platform and if I hadn't got it back, I wouldn't have been able to get funding. That consequence would have meant that I wouldn't have my EP out yet as I wouldn't have been able to pay for it. Social media is just one of those things that is here whether you like it or not, it's not going to disappear - you find a way to make it work for you.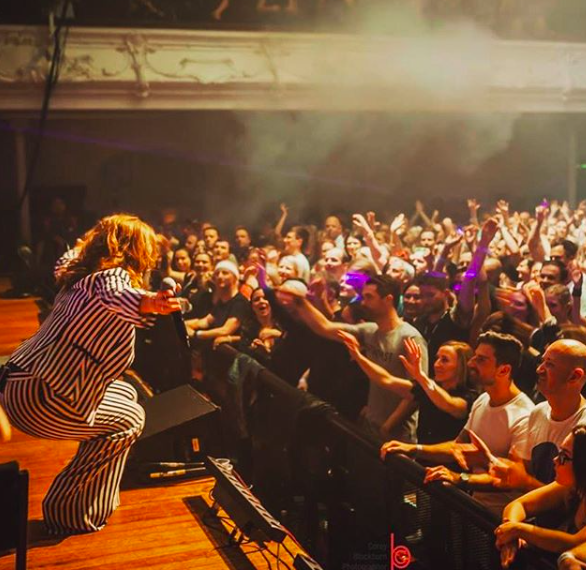 What has been a highlight of your career so far?
The EP release is a big one. I think being a full-time musician is quite a big thing for me, my whole creative life has always been peppered with side jobs, always in the hospitality industry. It's a really draining profession so I feel like the focus, energy and time I'll have now is quite a moment, I've only being doing it the last three months but already it's made such a big difference. Even little things like being billed as Helen Corry, not 'feat' Helen Corry or just not on the bill at all even though I play half a set with a lot of musicians, it's not even on the poster so it's just little wins like that.
How would you describe your personal style and who is your favourite designer?
I love Trelise Cooper, she has quite a lot of drama in her clothes but she also makes clothes for women and her ethos around empowering women is similar to mine so I really love what she does. I love Kate Sylvester because she's an ethical designer and I love her materials. My personal style is - I love a pantsuit, I love trousers not dresses - it's practical glam is what I would say. I stand on stage and if I wear a short skirt, you know… I love going braless!
What do you never leave the house without?
Sunscreen - I'm ginger, I've got to have SPF on me at all times - I'll get burnt by the moon, honestly. [Laughs] It's true, I always have SPF.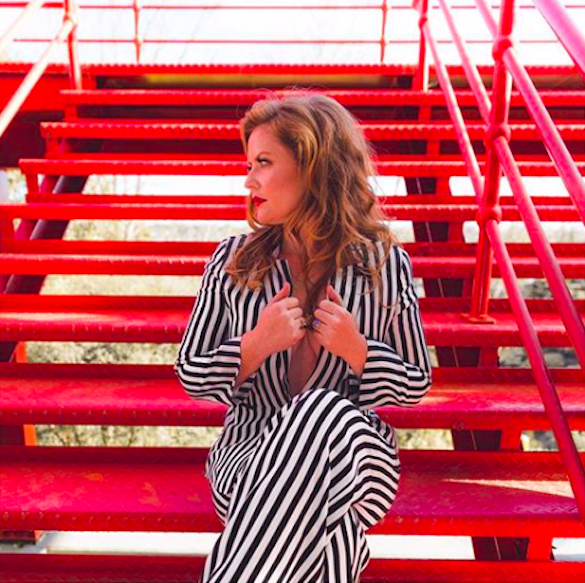 What's coming up next? Any summer plans?
I'm most definitely playing the Britomart Block Party - Kings, Chores, it's a great line-up. I've never spent a New Year's in Auckland so I'm really looking forward to it actually. That's all at this stage - I'll have to check with my manager who just fills in my calendar! I play covers gigs around town as well, I love just being able to sing.

Helen Corry's EP Later for the Real Show is out now.
Image credit: @helencorrymusic