Back into Breaking Bad: 5 reasons why we're watching the TV drama again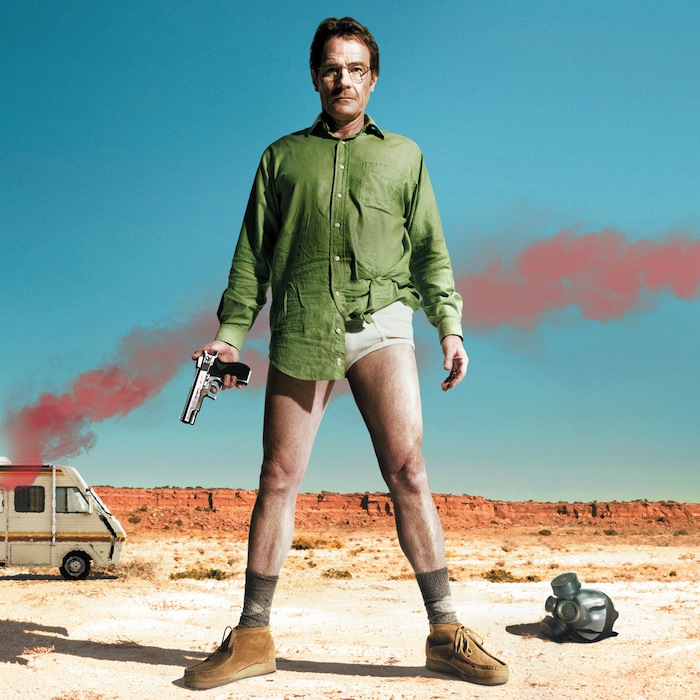 Words by Josie Steenhart.
Yes, I've seen
Breaking Bad.
There was a month there around the finale when you couldn't really avoid the subject or hearing about how great
Breaking Bad
is. To be fair,
Breaking Bad
is pretty awesome and I'm re-watching the series from the beginning on
Lightbox
. Our whole team has signed up to Lightbox, which is an amazing way to catch the best television shows at a time that suits you. Our schedule is pretty crazy, so sitting in front of TV at a certain time to catch a particular show just doesn't happen. Plus Lightbox is only $15 for 30 days… that's like two coffees in Ponsonby. The service can be used across multiple compatible devices, including laptop, desktop, iPad and Airplay on Apple TV. Up to five devices can be registered to each Lightbox account and two shows can be played at once so you can watch the latest drama series in one room, while your flatmate, friend or family can watch something else in another. Anyway, back to
Breaking Bad.
I'm watching it again and remembering why people were so obsessed with it. Even if you've already seen it, here are my five reasons why you should watch
Breaking Bad
again.
1. The dark humour
Even though it certainly isn't a comedy,
Breaking Bad
has heaps of random funny moments. Walter White's dark humour and one-liners catch you off guard, but are actually really great.
2. The cinematography
So amazing! With an appreciation for photography and cinematography I really appreciate this, but I think everyone who watches
Breaking Bad
agrees the time lapses and point of view perspective is really epic.
3. Aaron Paul
Yeah… nothing more needs to be said about that really.
4. The casting
It's no surprise the whole supporting cast scooped up a whole heap of awards for
Breaking Bad.
The casting is right on point, with the lawyer Saul Goodman being my favourite character.
5. It's believable and strong the whole way through
Even though the whole idea of chemistry teacher turned meth cook is a little far-fetched,
Breaking Bad
doesn't seem unrealistic and it's strong the whole way through the series. Whereas with other shows some episodes or seasons fall flat,
Breaking Bad
is consistent from the pilot to the finale. Go on… watch it again. Do what I do, start watching it at a really inappropriate time in your work schedule. It's the ultimate procrastination! Get more information on
Breaking Bad
on Lightbox
here
.
Get more information on Lightbox right
here
and we'll let you know what other shows we're into over the next few weeks. If you have Lightbox, comment below to let us know what other shows you're loving right now and we'll check them out!