Emma Watson is now dating this Glee star
Rumours have been swirling about an alleged relationship between Emma Watson and "Glee" star, Chord Overstreet since they were photographed on what looked to be a date in early February. The duo have seemingly confirmed the theory after being photographed holding hands during a stroll in Los Angeles.
It's a pairing that we didn't see coming, but we couldn't be more happy that it did (any pairing that combines "Glee" and "Harry Potter" is A-ok with us). You have to admit the duo look very cute together, and they didn't seem to be concerned with trying to hide their relationship. Watson and Overstreet barely broke contact and the photos show both stars looking absolutely smitten with each other.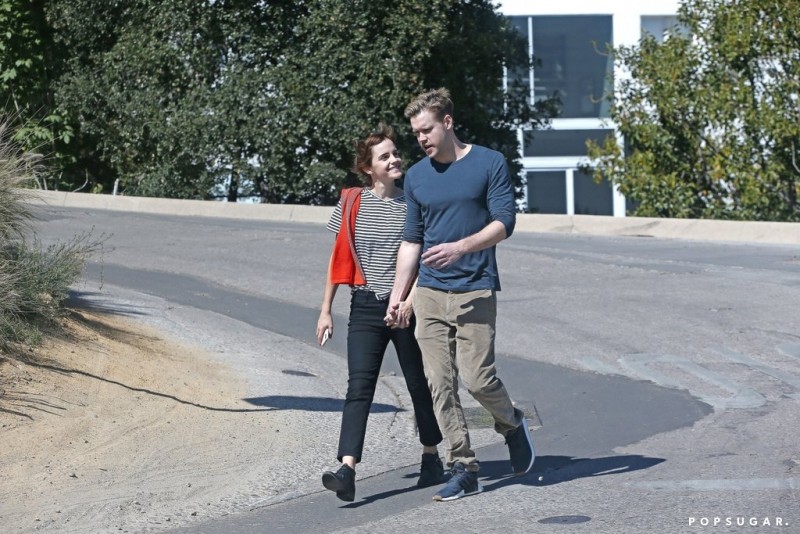 A source told PEOPLE, "They have been dating for a little bit now, but it's still pretty new[...]They met through friends, they might seem like an odd match but they actually have very similar personalities."
Emma had previously opened up to Vanity Fair about keeping her relationships out of the limelight, stating "I want to be consistent: I can't talk about my boyfriend in an interview and then expect people not to take paparazzi pictures of me walking around outside my home. You can't have it both ways," she says. "I've noticed, in Hollywood, who you're dating gets tied up into your film promotion and becomes part of the performance and the circus. I would hate anyone that I were with to feel like they were in any way part of a show or an act."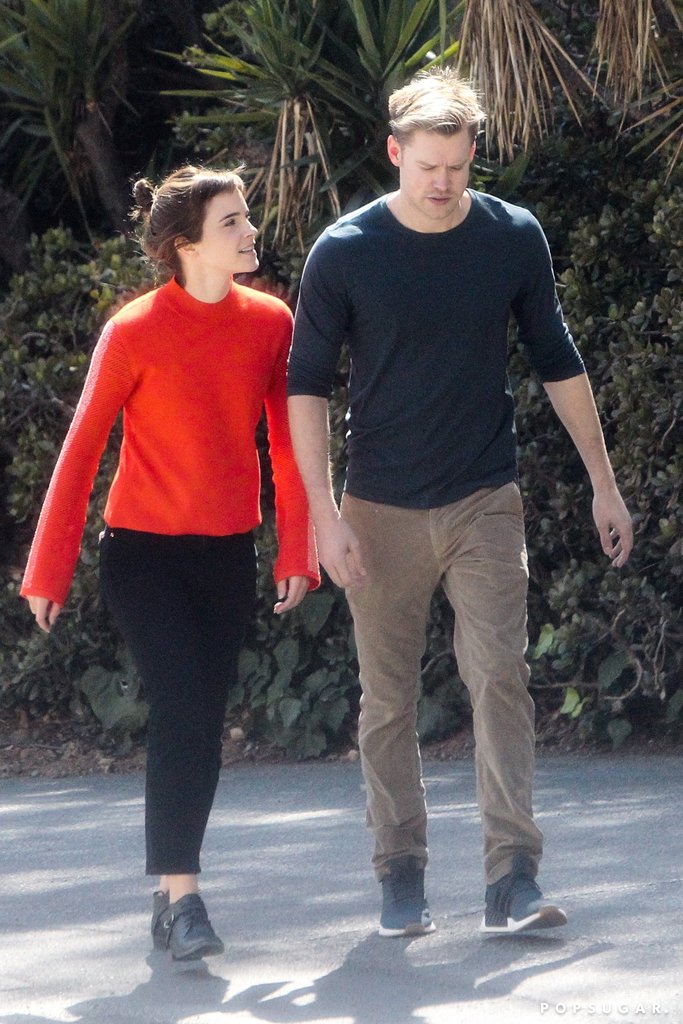 Thankfully Emma's concerns aren't seeming to be getting to her in this case, as the (very) many paparazzi photos show her looking not at all concerned with the onslaught of photos being taken.
Imagery Credit: PopSugar