Colour yourself loyal at Steinlager's Black Laundry
Introducing Steinlager's Black Laundry – the laundromat 100% loyal to supporting our boys in black.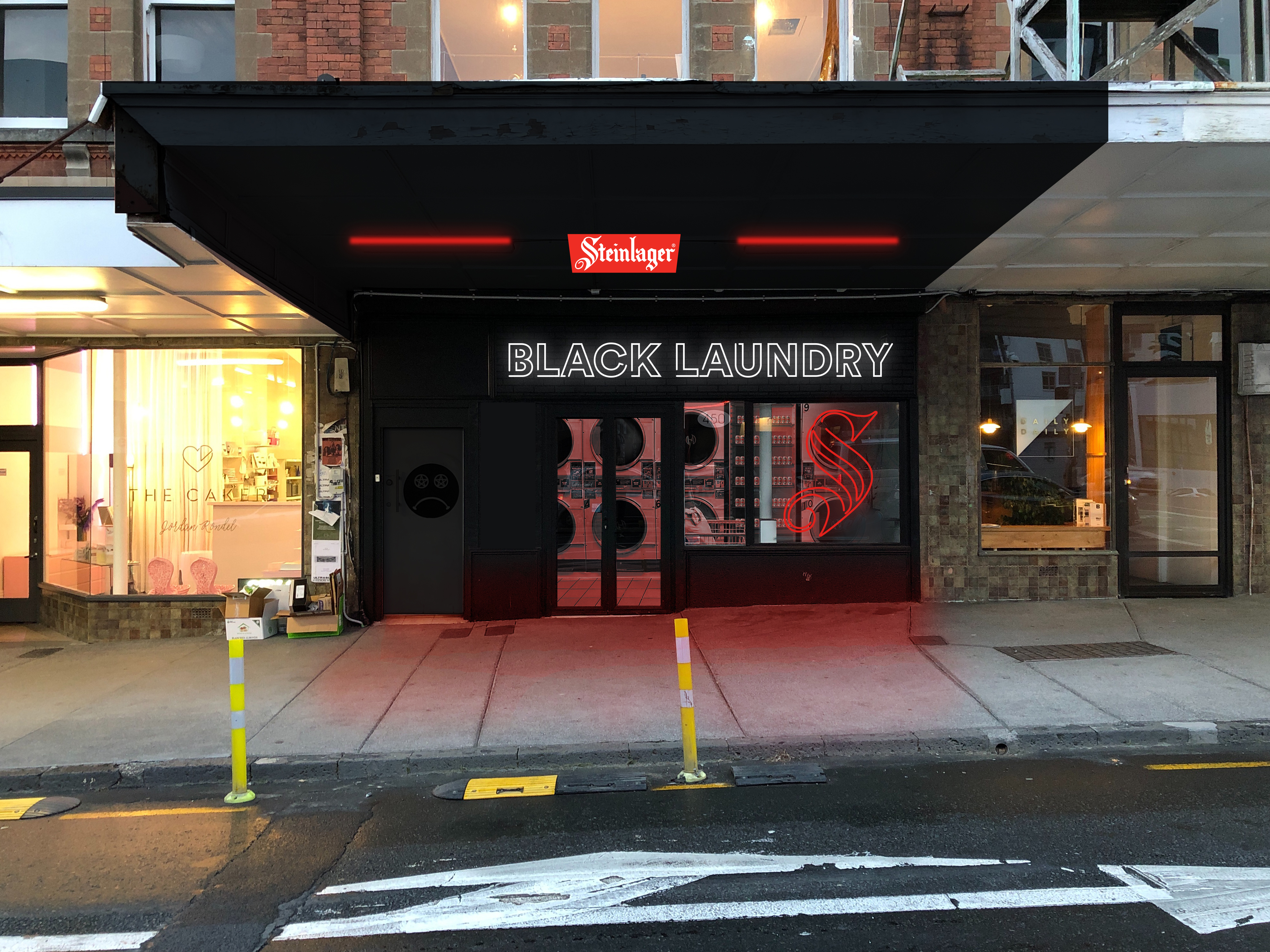 This custom-built location is popping up at 450 Karangahape Road in Auckland throughout the 2019 Rugby World Cup from 21 September - 20 October. Fans can book a session at www.blacklaundry.co.nz and bring an item of clothing along to sacrifice to show their support for our boys in black. It could be an old sports top, a favourite t-shirt, or a rival team's jersey – whatever you sacrifice, will be returned black by the end of the session.
The Steinlager Black Laundry accepts almost any garment, with cotton blends being the preferred items. Fans can bring an item with them or wear it there – changing rooms and overalls are provided to wear while their garment is dyed black and stitched with an exclusively designed embroidered Steinlager emblem. It's the ultimate pre-game ritual.

Bookings are necessary to ensure a place. All guests must be 18 or over.
The Steinlager Black Laundry opens at 450 Karangahape Road, Auckland on Saturday, 21 September - the first game day for New Zealand.
What will you sacrifice to colour yourself loyal?
#ColourYourselfLoyal #BackBlack