In talks with Dan "The Hangman" Hooker
A hotbed of sporting talent, Aotearoa famously produces world-class athletes across every field – or ring, in the case of UFC champion-in-the-making, Dan 'The Hangman' Hooker. A weapon in a fight and no doubt one to watch, we go a few rounds with Dan as he sports some of the most coveted men's fashion.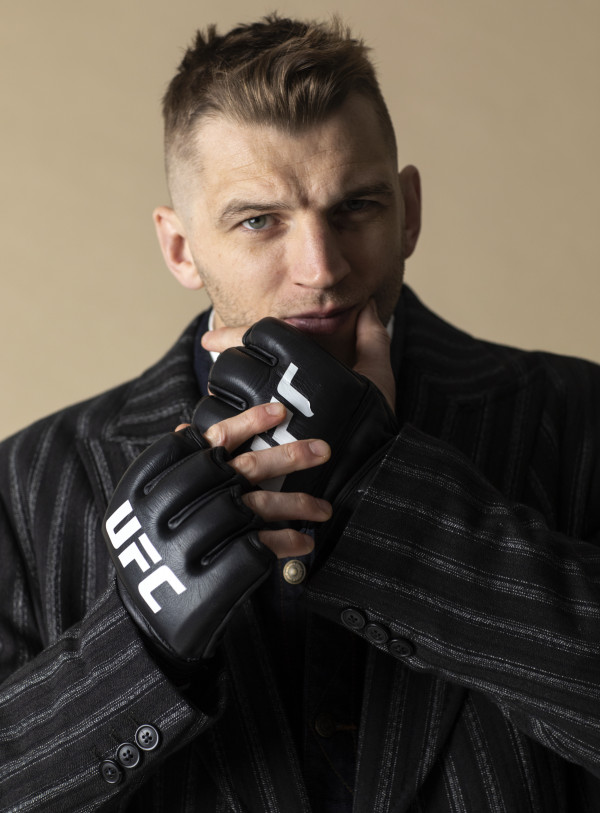 Easy-going, fun-loving and not too shabby in a suit, we find out there's more to Dan 'The Hangman' Hooker than meets the eye as the UFC fighter describes his love for the sport, why he started his own training gym and of course, how he feels about this fashion stuff.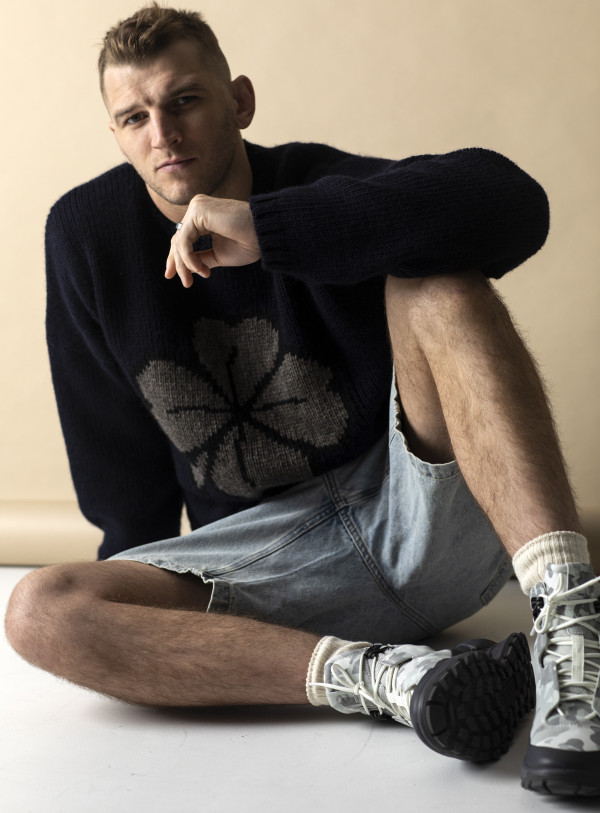 How does it feel to be on the set of a fashion shoot?
Surprisingly I'm not too out of my comfort zone! We capture a lot of content at work, so I'm used to people taking pictures, and I've had almost a decade of speaking on camera so you do pick some things up.
How did you get into MMA?
I went to my first fight when I was 18. A friend of mine who I grew up with was fighting. It was the first fight show I'd ever been to and I thought it might be a bit like Fight Club – when Brad Pitt says, "If it's your first night at fight club you have to fight!" I really thought that's what would happen and it was kind of exciting! So I went along to support, and my friend ended up knocking out his opponent and the crowd just went ballistic. I felt the energy and the excitement and I thought, man, I want that feeling, and I want to give that feeling to others. After that, I nagged him to take me to the gym with him and after one session I was hooked.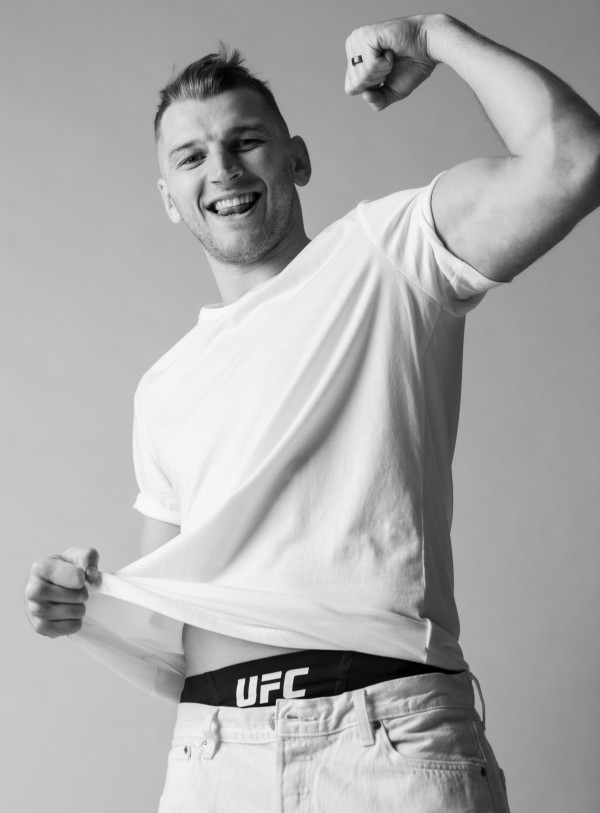 You travel a lot, what's been your favourite destination?
I've spent a lot of time in North America but I would say Asia is my favourite. I was lucky to spend some time in Thailand and Vietnam. I like going anywhere that's a real culture shock because it makes things more exciting, that feeling of actual genuine amazement. I love travelling to America and the UK, but you always know what to expect. You go to the mall and it's the same stuff, you know your way around because all the signs are in English. Basically, I love the unknown.
What home comforts do you take when travelling?
I always make it a pretty big thing to carry a New Zealand flag with me anywhere I go. My nieces draw me pictures and write me messages, so I take those along too and hang them on my wall.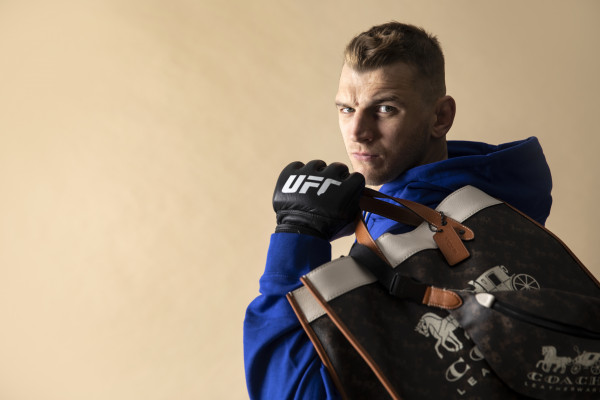 You started your own MMA academy here in Auckland called The Combat Academy. What was the driving force behind this?
I always knew that I wanted to coach, right from the beginning. But you don't realise how much you're helping other people until you see them achieve their goals, and it's a much bigger deal than I ever thought it would be. I identified my advantage as being the fact that every mistake known to man, I've done it. Being too headstrong, stubborn and not listening to anyone… that's what's made me a good coach. People can look at my career and say, "Oh, he actually means what he's saying because he's been there." I can save you a lot of heartache, you don't have to go through what I've been through. You just have to listen.
What are your future plans for UFC?
It has to be the belt! It has to be the title or there's no point doing it. You're either the best in the world or it's not worth it.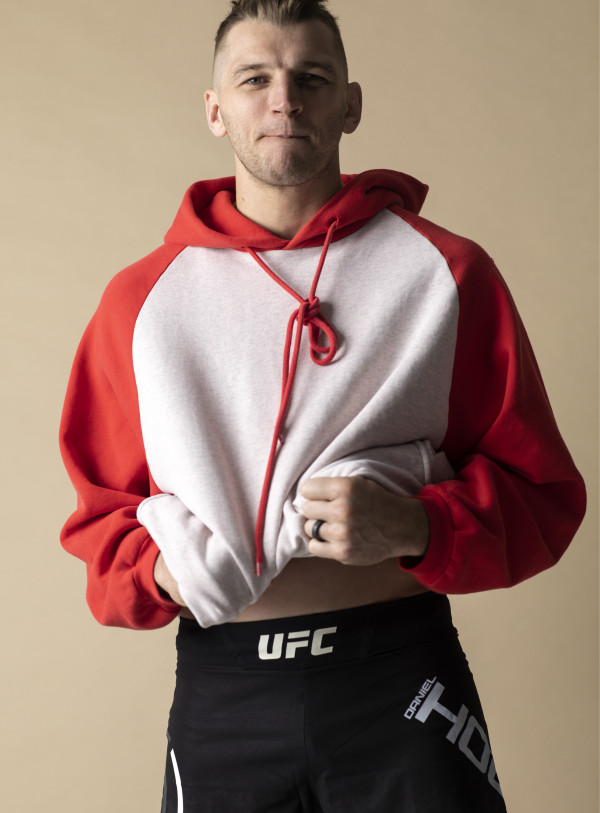 You recently changed weight class down to featherweight, are you thinking about moving back to lightweight?
The whole sport is risk versus reward. I went down to set myself up for a title shot and that didn't quite go the way I wanted it to. So I was like let's take the fastest way to the belt, that's what it is and that's what it's always been. You can either sit around licking your wounds forever or you can get back to work and getting back to work is the only option for me.
Do you have any plans to move permanently overseas? Or are you here to stay?
Nah, no real interest in moving away. I do a fair bit of travelling but New Zealand is it. There's no better place!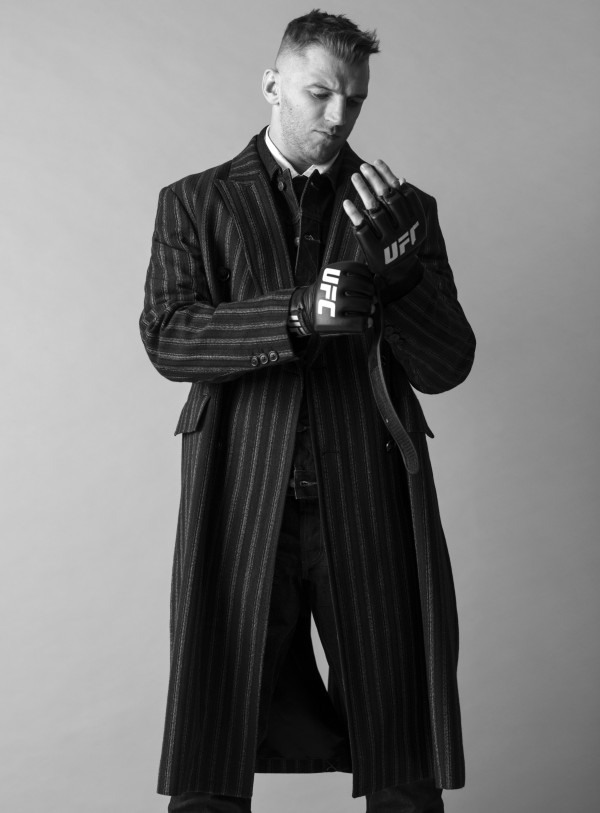 Team credits:
Photography GUY COOMBES
Styling BENJAMIN ALEXANDER
Direction ORION SCOTT