We can hear the bells for Pippa Middleton
Pippa Middleton has always been admired by the world as Kate's dreamy bridesmaid, but now the bells are ringing for the lady-in-waiting as she prepares to celebrate her love story with fiance James Matthews.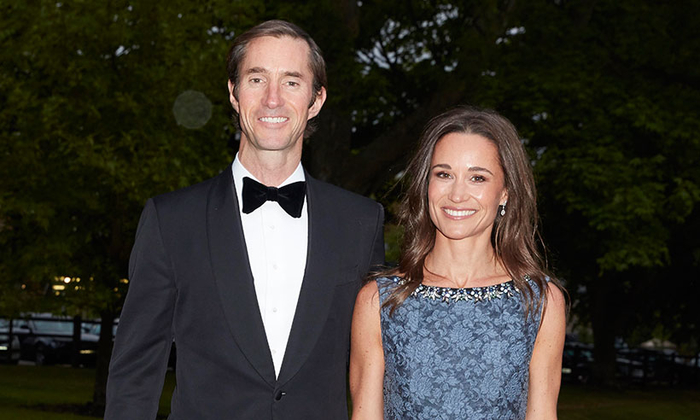 Pippa's bachelorette party dates back to March where she chose to go skiing with her sister Kate and close friends at the prodigious French resort Meribel. It is fair to say it wasn't a typical hens night with pink fluffy feather boas and margaritas, but Pippa and co spent their time in an exclusive catered chalet where the girls were showered with Ugg Boots and leather-bound notebooks as gifts.
The groomsmen are set to look dashing on the day including the Middleton's 27-year-old brother James Middleton who will be joining Pippa's charming fiancee's three siblings. There has been no confirmation yet as to who will join Pippa but the world's mini royals, Prince George and Princess Charlotte, will be taking on the roles of pageboy and bridesmaid. There is no doubt these kids will steal our hearts once again!
The illusory couple have decided on 150 guests, lovely and low-key for a royal celebration. Prince Harry is confirmed to make his appearance with his lady Meghan Markle. Made In Chelsea reality star, Spencer Matthews, is also attending the beautiful nuptials and will serve as the groom's best man. Tennis star Roger Federer has also confirmed his attendance.
The dress designer is still an unknown but we can only imagine Pippa delivering a ravishing appearance in a romantic and white ensemble. The fantasy has us gushing already!
The couple are set to tie the knot on May 20, 2017 so get prepared to woo over the wedding of the year!
Image credits: Getty images, Vogue