American comedians Tim & Eric are hitting our shores for one night only: Score a double pass with Remix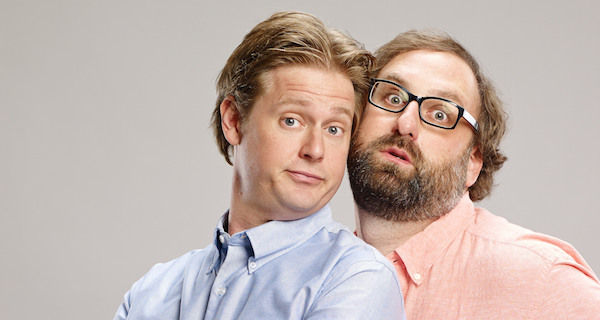 Hilarious American comedy duo,
TIM AND ERIC
are coming back to New Zealand for one night only with their amazing new tour 'Stralia – Zealand Experience' on Friday December 18
th
. Famous for their bizarre sketches and their uncanny ability to satirize and offend almost everything, and with the addition of their sidekick, DJ Dougg Pound, the evening of December 18
th
is sure to be a hell of a laugh. Eric Wareheim and Tim Heidecker first met at university back in 1995 as film students, and have since created cult satirical TV shows (with their show,
Tim and Eric Awesome Show, Great Job!
now in it's fifth season), directed music videos and a movie, and most recently released their first book. They've also brought their distinct comedic genius to TV commercials, creating infamous ads for Absolut Vodka, as well as big budget commercials including a Boost Mobile commercial that premiered during the 2010 Super Bowl XLIV. Eric has also directed music videos for MGMT, 'The Youth' and Major Lazer's infamous track, 'Pon de Floor'. We're giving away a double pass to the show – to enter, head to our Facebook
here
,
then like the post & comment with who you'd take along with you. Good luck! Check out the video below and head
here
for ticket info. [video src="https://www.youtube.com/watch?v=blJ0b-nb1ms#action=share" size="auto"]