Corona collab to aid Bali's biggest beach cleanup
Help save Bali beaches by purchasing a Corona, and Parley for the Oceans reusable bag here.
For all those who have visited Bali, you will be aware that there is an alarming juxtaposition between what you see on Instagram and what, in reality, are fast becoming plastic buried beaches.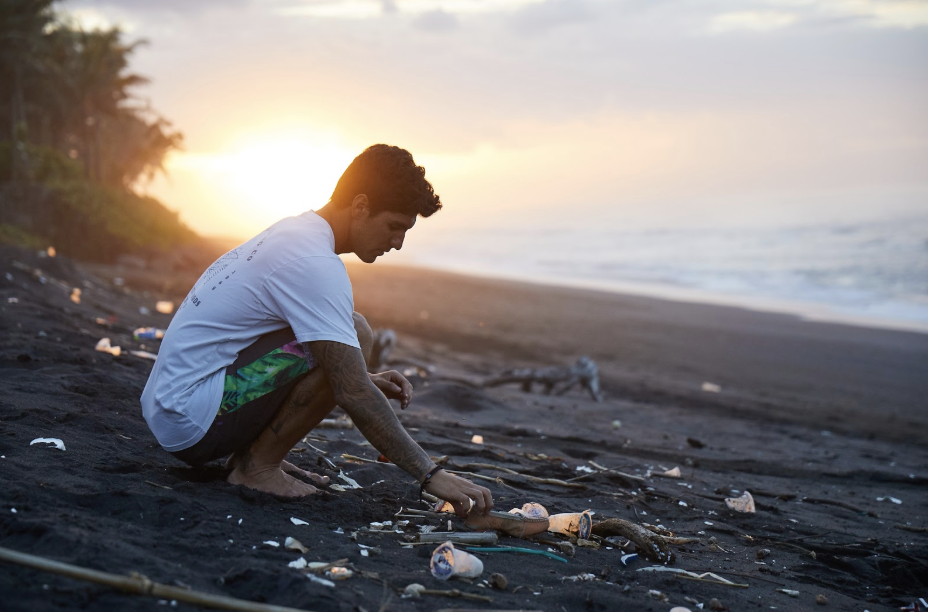 The surreal surf, snorkel and beaches that originally caused tourists to flock to the island of Bali, are now inundated with a rising tide of plastic waste.
Recently, a 3.6 mile stretch of beach on the island's Western coast was declared an emergency zone, after the sheer volume of plastic being washed up was considered to be so bad, it endangered the tourist trade they rely so heavily on.
Some of the island's most popular beaches; Seminyak, Jimbaran Bay, and Kuta to name only a few, have been reported to be washing up as much as 100 tonnes of junk per day in peak tourist season. To put it into perspective, that's the equivalent of roughly 25 African elephants of plastic each DAY.
Bali has become a battleground for both natural (volcanoes) and man-made threats to their environment and subsequently, economy and society. Just before the New Year, Bali declared a state of 'garbage emergency' as the daily plastic intensifies to crisis levels. Though not exclusive to Bali, it acts as an urgent reminder that we do, really need to act now.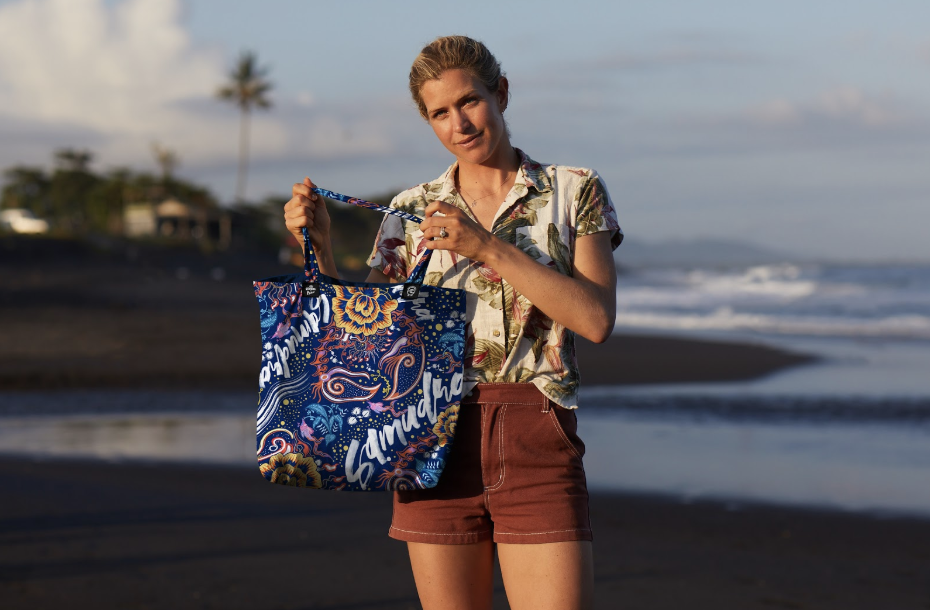 Corona x Rosy Hodge
Getting bigger companies and like-minded individuals behind the cause is crucial, so we were thrilled to hear that Corona, Parley for the Oceans and World Surf League have partnered with a series of pro-surfers and artists to create a range of limited-edition reusable bags made from ocean plastic.
The sale of each bag will fund the donation of three reusable bags to the Balinese community and the removal of more than 20 bottles of plastic from oceans and coastlines.
The idea behind the initiative is to help prepare Bali for their plastic bag free future following the announcement that Bali will ban all single-use plastic. Corona hopes to provide local households with reusable alternatives, to help with the transition.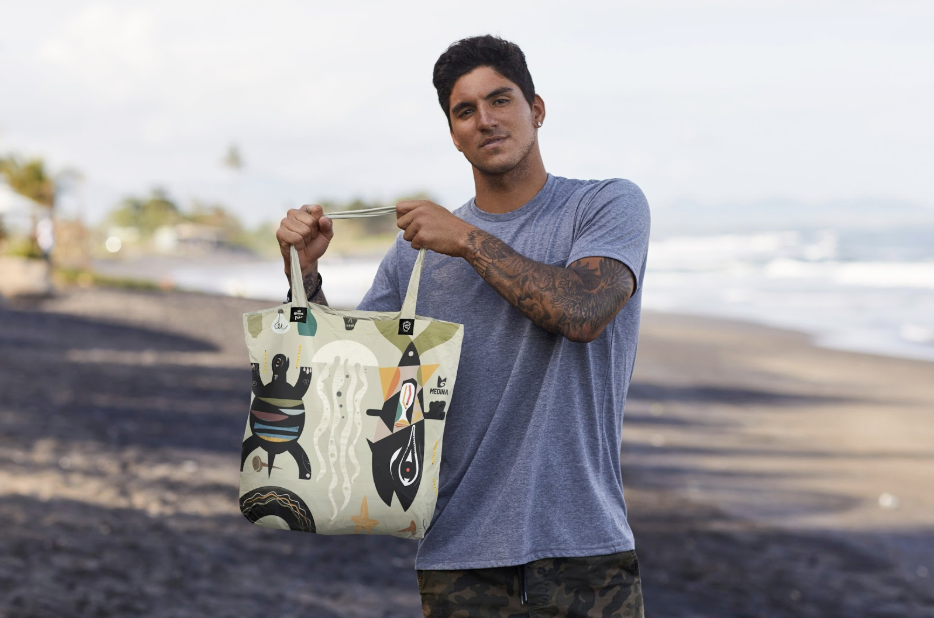 Corona x Gabriel Medina
Evan Ellman, Corona Better World Director says: "Corona and our partners Parley and World Surf League, were inspired by the movement to ban single-use plastic in Bali and recognized an opportunity to support the transition. Just as impressive are the talented collaborators who signed on to bring their voice and point of view to the project. The result is a product that is not only a symbol of change but also has a significant impact on the environment and community."
This isn't the first eco-warrior partnership for Corona and Parley for the Oceans, who, as a combined effort, have initiated 537 clean-ups across 23 countries, 25,000 volunteers and more than 3 million square meters of beach cleaned. Most recently, Corona and Parley partnered with Oscar-nominated stop-motion artist PES to create a film on Earth Day raising awareness that "avoiding" and "intercepting" plastic saves the lives of marine wildlife. The reusable bag initiative in Bali is an example of how plastic can be "redesigned" into a product that replaces single-use plastic.
To learn more and purchase a bag visit wslstore.com