A need to know on the March For Our Lives movement
March For Our Lives rallies have been taking place at over 800 locations this weekend, calling for America to urgently revisit their gun control policies in the wake of the Marjory Stoneman High School Shooting. According to a press release on behalf of the cause, it's been reported that the rally in Washington D.C was the biggest political demonstration to take place in the capital to date.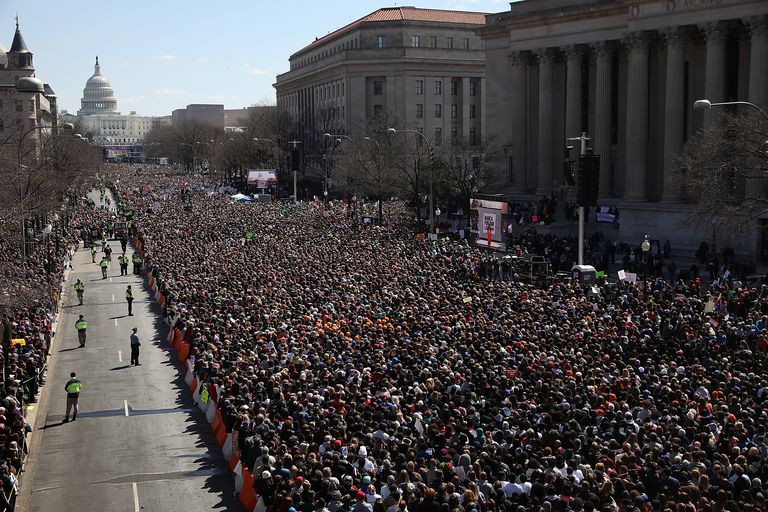 The press release states, 'March For Our Lives had secured a permit for 500,000 people for Pennsylvania Avenue between 4th and 12th St NW. Law enforcement partners confirmed that the audience exceeded expectations with crowds extending well beyond 12th street and out further than Pennsylvania Avenue.'
According to multiple press outlets, over 800,000 people were in attendance at the D.C demonstration. Thinkprogress alleges these numbers substantially exceed the number in attendance at Trump's inauguration. The president himself wasn't present in Washington during the rally, but over 5,000 protesters took the march to the Mar-a-Lago resort where he was staying.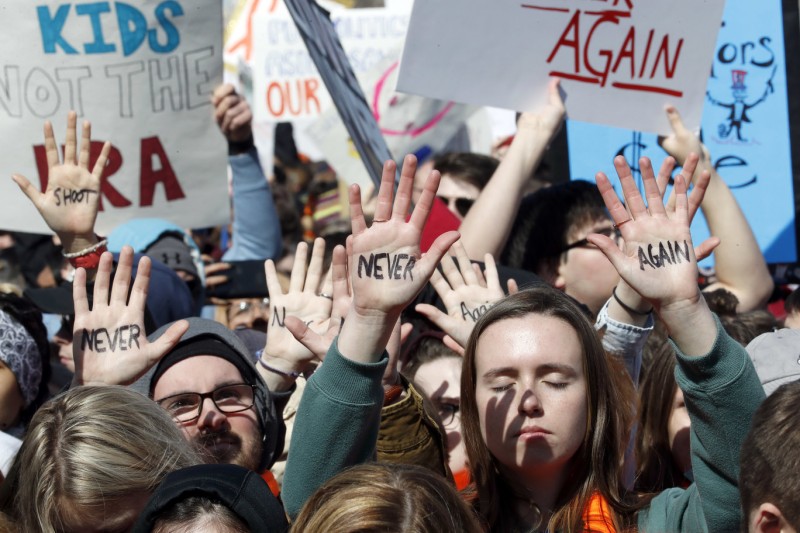 The march wasn't the only form of protest seen at these rallies, numerous impactful speeches were given throughout the demonstrations and amongst those speaking out against gun violence was Martin Luther King Jr's nine-year-old granddaughter, Yolanda Renee King. Paying homage to her grandfather's iconic 'I have a dream' speech, Yolanda stated; 'My grandfather had a dream that his four little children will not be judged by the colour of their skin, but by the content of their character, I have a dream that enough is enough. And that this should be a gun-free world, period.'
Celebrities such as Miley and Noah Cyrus, Lady Gaga, Selena Gomez, Camila Cabello also showed support for the cause and the brave students who orchestrated the event by taking place in marches and publicizing their support for the movement on social media.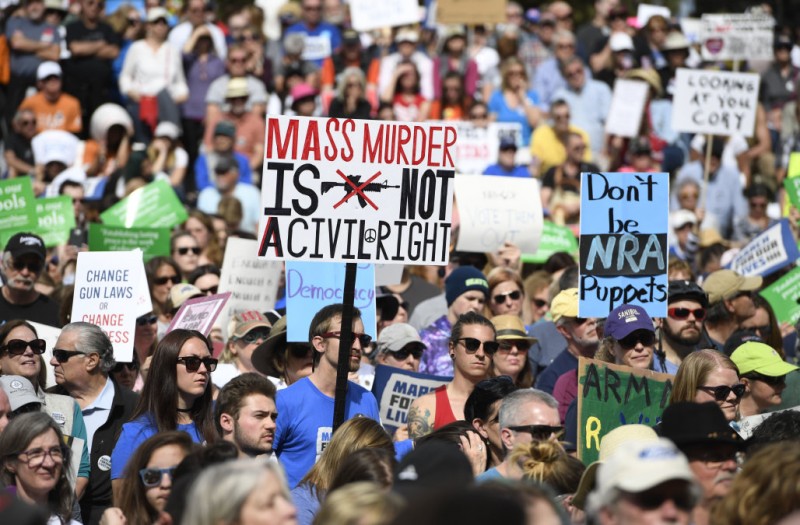 The passion, courage and strength behind this student-led movement, has resulted in a massive success. The children have remained united and stood up to fight for their basic rights in the wake of a tragedy. We have nothing but respect for every single one of them.
If you're wanting to get involved, you can donate to the cause here, with all proceeds going to the march and everything left over going to supporting the victim's funds.

You can also buy merchandise here to show your support.
Image Credit: Elle.com, Politifact.com, aol.com