auckland arts festival faves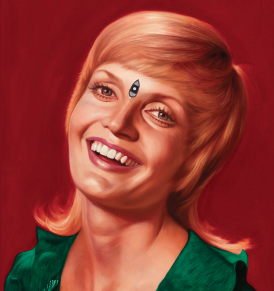 By Claudia Innes With the Auckland Arts Festival 2013 kicking off this week, there are some seriously good shows not to be missed. Whether or not you want to laugh till you cry, experience the glitter and light of a volcano, or drink a dram of whiskey with some Scots, the Auckland Arts Festival has something for you. Remix has a few favourites that we thought we should share with you:
A playful exhibition from Auckland artist Bepen Bhana, these immaculately painted portraits of iconic 1970's American sitcom The Brady Bunch reimagine the 'Western' face in a humorous and provocative way.
Destroyed Word involved the construction of 10 giant letters across 10 nations, each built from a product economically vital to the country it was made. Each letter was then spectacularly annihilated and recorded on film to produce a video installation that spells a word referencing the demise of the global economy.
White Night is back! For one night, Auckland's art galleries and museums will open their doors and seduce you with a rich spread of arts festivities. Let your city and its neighborhoods divulge their artistic and cultural secrets to you. See Auckland in a new light from 6pm till midnight, Saturday 16
th
.