art in the dark profile: remix talks to flux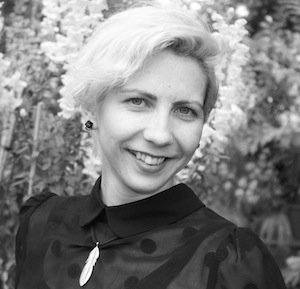 Art In the Dark
is hands-down one of our favourite events on the Kiwi cultural calendar and we love having our office so close to Ponsonby's Western Park that we can pop down to check it out... on more than one night! Every year there is always an abundance of talent and creativity, showcasing the very best from local Kiwi artists.
Remix has always been a huge supporter of Art In the Dark and this year we're chatting to a few of our favourites from the 2013 exhibition. First up we sat down with
Serene Lorimer
(also known as
Flux
) to talk about her project
F.O.L.D .repeat
which she will be exhibiting at this year's event.
Flux is a seriously wicked (not to mention talented) chick. Read our interview below, jump over to the
official Art In the Dark website
and head down to
Ponsonby's Western Park
from
8pm to midnight on November 7th, 8th and 9th
to see Flux's work and much much more for yourself.
Tell us a bit about your practice.
I dance, I choreograph, I produce, I make installations for communty spaces, I try to take photos of things and I pretend I can do stage managing. I like to dabble (a phrase stolen from a friend). I come up with concepts and realise my main practise, dancing, isn't the right format for it, so I go out an try to learn the format that suits. I am really drawn to this idea of pulling in people who wouldn't usually seek out "art" and making them a part of something they feel connected to. Public installation work is a really great medium to achieve this.
What will you be presenting at 'Art In the Dark'? Can you tell us a bit about this particular piece/s and why it was right for the event?
F.O.L.D .repeat
is a communal origami project. It is a re-work of F.O.L.D. which I presented in Wellington as a part of The Performance Arcade earlier this year. At Art in the Dark there will be a large empty garden arch/tunnel that needs to be filled up with origami. There are fliers which will be at Western Park and also at some of the local cafes, which have instructions on how to fold a piece of origami. This origami is modular so it takes 2 people to make 1 shape. Then once 2 people have joined together to make this origami shape they can hang it on the garden arch to create the installation themselves. The idea is that we will watch the installation take shape over the 3 nights of Art in the Dark and it's the public who are creating it themselves. A bit of a live metaphor for the old saying "many hands make light work" and also an alternate view on folding 1000 paper cranes. F.O.L.D .repeat easily fits into the format of Art in the Dark, as for me its all about creating a community. Art in the Dark pulls together this great mix of people from around Auckland who until that moment operated without realising they were a part of this great network and become connected to this feeling of belonging for at least one night.
What do you think it is Aucklanders love so much about 'Art In the Dark'?
It's another festival/ritual, like looking at the lights on Franklin road in December or going to Diwali, the lantern festival, summer movies at Silo Park. It's family firendly, its fun and enojyable. It's completely unpretensious and a safe way to view art. And its beautiful. Who doesn't love looking at pretty light displays and marvelling at how fantstic the human mind is to create these different works?
As a creative, how do these platforms help you?
Platforms like Art in the Dark pull people in. It has become a community event, the emphasis for the viewer is not that it is an art display but on the gathering. So those who would never set foot in an art gallery or a theatre still come to check out what the fuss is about. This pulls in new audiences to view and enjoy art. It is also a great opportunity to present work without the pressure of producing and marketing it yourself. We don't do big very well in New Zealand yet so most artistic projects are created, run, marketed and financed by the artist themselves which often detracts from the creativity. It's a relief to just get to create.
In general, would you say New Zealand is ahead, on par with or behind the rest of the world with our support of creative industries?
I haven't travelled a huge amount so I don't feel very qualified to answer this. But in general I think there is a lot of room for us to grow. I think recently we have made a few steps forward in realising that the creative industry is something worth nurturing, but there is still work to be done there.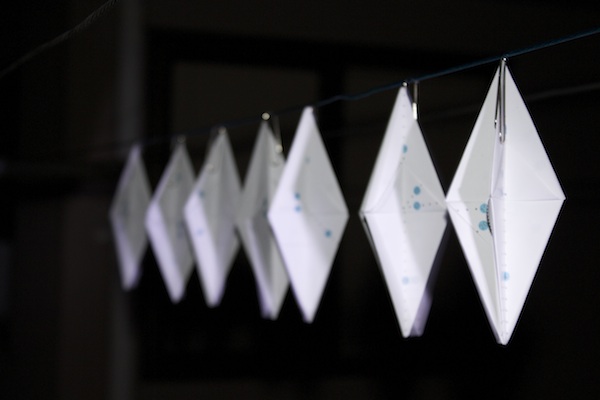 What your favourite Ponsonby spot?
I used to live around the corner from Jaffa (does that still count as Ponsonby?!) and went there for breakfast every weekend. They do the best vegetarian french toast! I also am pretty addicted to creating beautiful baking so I do enjoy a good wander around Milly's Kitchen.
What is your idea of the ultimate summer day?
A good book, a pack of cards, a box of beers and good company at my favourite secret beach on the shore! Maybe a ball of some kind too.
If you could meet any two people - one dead and one alive - who would they be? Why?
Alive – Anne Teresa De Keersmaker. She was the first contemporary dance choreographer whom I felt like I connected with her work and I feel like everything I have made, especially while I was at uni, has been influenced by her work in some way. I went to Brussles last year and met her PA but unfortunately we never had much of a conversation. Dead – Cliché but Ghandi! How much respect can you have for a man with morals like that?! I think he would be a very interesting person to talk to.
How did you get started / into your practice?
I was a total ballet nut as a teenager and dreamed of being a prima ballerina but didn't get into ballet school when I auditioned at 17, which was the best thing that ever happened for me! I spent a year pretending I was going to quit dancing and then realised it was who I was and went to Unitec where I was lucky to catch a few of the old tutors and some of the new, who helped me see the creative world differently. After Unitec I discovered how much I just loved creating expereiences for audiences so I started looking into other ways I could explore the possibilities outside of just choreographing for theatre…. I still really love just chreographing for theatre too though. There is a time and a place for everything I think.
What advice would you give to other aspiring creatves in your field or similar fields?
Be present and make stuff! I am quite a shy person by nature so spent a long time hiding in the background and not talking to people when I first started so I didn't really connect with my community. But Auckland and NZ, has a really supportive creative network and it is so worth meeting people from different backgrounds or practices and collaborating and bouncing ideas and just making work. You only develop as an artist by making things and recognising what worked and what didn't and learning from those expereiences so you just have to bite the bullet and do it despite how shit scared you are!
Anything else to add about your works and what we can expect?
A huge thanks to Soar Printing and Conset Construction for helping make
F.O.L.D .repeat
happen!
Art in the Dark runs from 7-9 November 8PM- midnight at Ponsonby's Western Park. For more information visitwww.artinthedark.co.nz