Ariana Grande's 'Thank U, Next' video is getting love from the stars
You're probably feeling a lot of things after watching Ariana Grande's 'Thank U, Next' video. The five minute and 30 second video packs a punch, featuring many of the most iconic 00s films. To make things better, the OG Stars of the films referenced are absolutely loving it.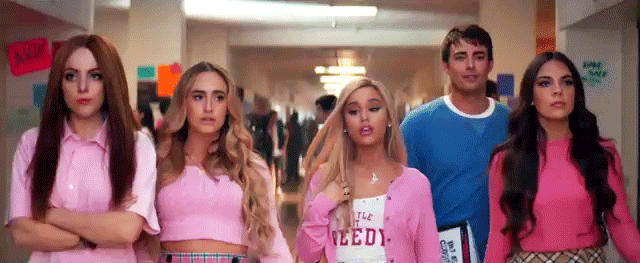 The music video threw it back to the times of Mean Girls, Suddenly 30, Bring it On and Legally Blonde. To kick things off, Mean Girls gave Grande one of the greatest honours to be bestowed on a human being: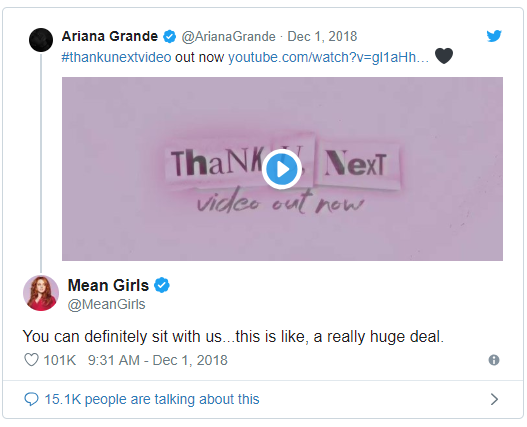 Jennifer Garner of Suddenly 30 shared the video to her Insta captioning it "Every now and then something comes along and just brightens your day. @arianagrande you're adorable. Thank you, pretty girl."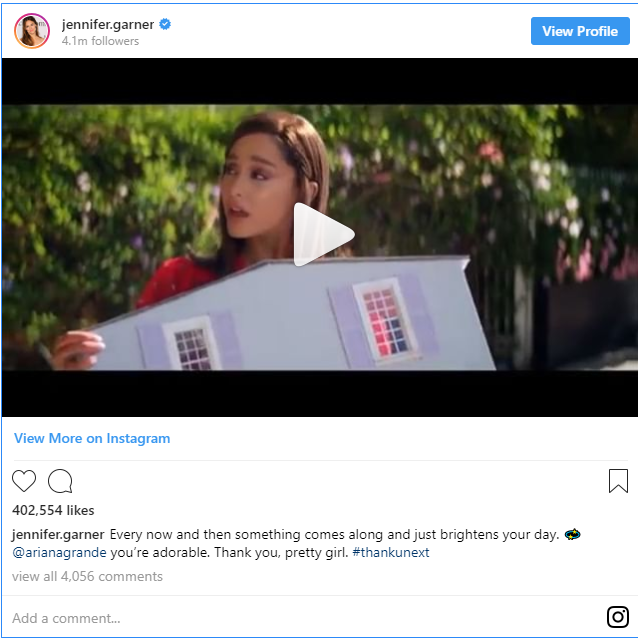 I mean, they even got the detailing of the house right…

Not exactly an OG star, but certainly a star, Kris Jenner also retweeted the video. Bless.
Jonathan Bennett, AKA the snack (Aaron) of Mean Girls summed it up in not so many words.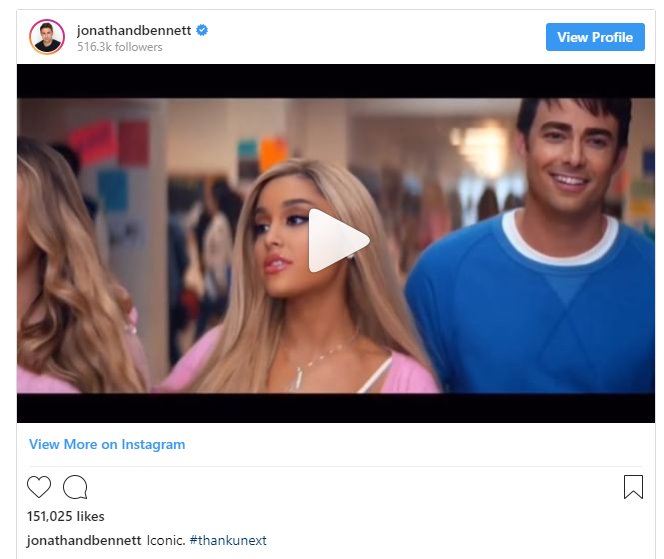 Last, but certainly not least. The girl we all know and love Reese Witherspoon, also gave the video some love.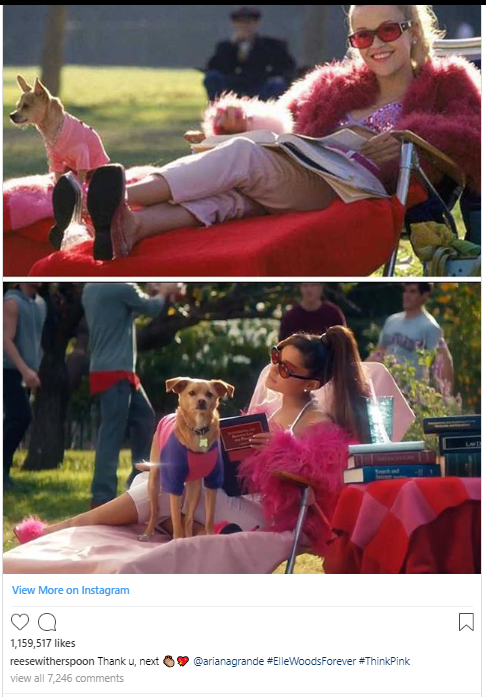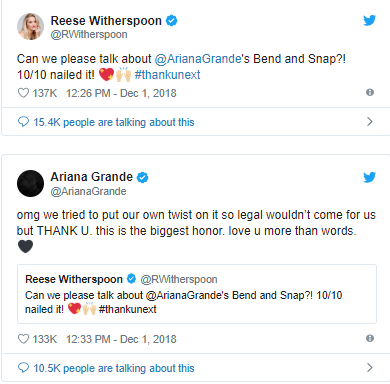 Safe to say Thank U, Next has exceeding all our expectations.