Are you the next Remix team member? We're hiring!
We're on the hunt for a superstar social media manager & writer...
Firmly positioned as New Zealand's leading authority in the worlds of fashion, beauty, lifestyle, culture and celebrity, Remix represents one of the most creative and dynamic work environments in Auckland's media landscape. Boasting a hugely successful magazine, website and series of live events, Remix is the perfect place for budding superstars to cut their teeth for a career in pop culture journalism.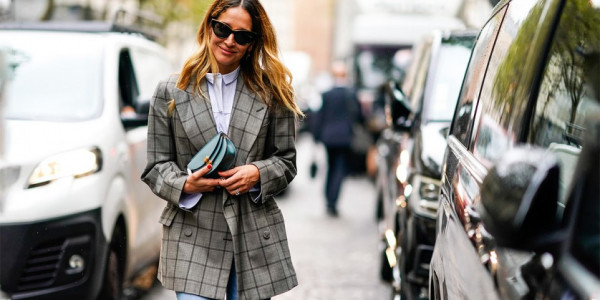 Based in the heart of Ponsonby, Remix is a small team of passionate creatives, each eager to grow and learn, with an all-hands-on-deck culture that can rise to any challenge.
We are looking for a proficient Social Media Manager & Writer, who will be responsible for overseeing day-to-day online operations as well as a staff writer at Remix.
This role is responsible for writing and delivering Remix articles directly to our audience on the Remix website as well as social channels such as Facebook, TikTok and Instagram. From uploading to our blog or posting a sponsored article onto the mag's Facebook page with boost to reach the right audience, to Instagramming the newest cover star and posting must-have shoes of the season. This role is pivotal to the business, helping our magazine interact directly with our audience to keep them loving the brand.
Overall, the job is a mix of proactive and reactive tasks, engaging our followers with fresh content multiple times a day, on all channels. It requires someone with their finger on the pulse of everything online who can thrive in a fast-paced work culture, and be able to think on your feet and work on the go with confidence and independence. We want someone who isn't daunted by the problem, but excited by the solution.
You'll also be across the organisation of social media promotions, like giveaways, contests, running social media collaborations with brands, responding to comments and tags, as well as building the weekly eDM newsletter to over 24,000 subscribers. Your writing will focus predominately on digital content, but also our quarterly print publication.
What we are looking for:
Have a minimum 2+ years of proven work experience within the media/marketing/PR industry, with background in social platforms.

Proven track record in crafting amazing online content - with examples.

Strong understanding of social media platforms, algorithms, and trends.

Ability to analyse and interpret social media metrics and adjust strategies accordingly.

Familiarity with social media management tools and platforms, such as Later.com, Facebook Ads Manager, TikTok Business Manager, or content systems like Wordpress.com

Ability to work independently and manage multiple projects simultaneously.

Be a natural wordsmith with an excellent understanding of tone of voice, grammar and the ability to write both short and long-form copy.

Be capable of working to deadlines and juggling multiple projects simultaneously.

Be able to maintain quality and consistency across platforms.

Experience with image creation on Photoshop or the likes of Canva.

Someone with tertiary education or higher.

Organisational skills and an attention to detail.

Interest in worlds of fashion, beauty, lifestyle, culture.

Commitment to delivering results for clients and the business.

Be a proactive and creative thinker.

Eager to learn and a team player.

Must have a car

Ideal but not a must-have: Bachelor's degree in marketing, communications, or a related field
The job will involve:
Attending client meetings with publisher & editor-in-chief.

Collaborate with internal teams, including marketing, sales, and customer service, to develop integrated social media campaigns that align with overall business goals.

Determine how to best creatively meet a client brief.

Manage social media advertising campaigns, including budget allocation, targeting, and optimization.
Work with external vendors, such as social media influencers, to develop and execute collaborative campaigns.

Research, create and publish engaging content that resonates with our target audience and drives engagement, including w

riting, editing and publishing content for online, social media, eDM and print.


Developing, planning and writing engaging eDM copy and captions and social copy and captions.

Assisting editor-in-chief with content creation as needed.

Analyse social media metrics and use data to report on and inform future marketing campaigns and adjust strategies as needed.

Overseeing activities of intern roster/delegating tasks.

.

Basic photography (where relevant).

Engaging directly with clients on a daily basis.

Helping on production of events & photoshoots (where relevant).

Staying up-to-date with the latest social media trends, tools, and best practices, and make recommendations for optimization and improvement.
Remix is a small team of passionate creatives, each eager to grow and learn, with an all-hands-on-deck culture that can rise to any challenge.
What you'll get;
A fun and dynamic work culture where no two days are the same.


Exposure to the multi-faceted media industry, including production, photoshoots, celebrity interview opportunities, networking parties and events.



Invaluable experience to kickstart and/or extend your media career.
Interested individuals should send their CV and a cover letter to amber@remixmagazine.com & tim@remixmagazine.com.
Applications must be received no later than 5pm Friday 24th Feb.