6 ways to support and celebrate Maori Language Week
Te reo Māori is at the very heart of Aotearoa's culture, identity and story. While a week is not enough, it's an integral reminder to pause and embrace Aotearoa's heritage. For a language to thrive, it needs to be embraced by all: mā rātou, mā mātou, mā koutou, mā tātou' (for them, for us, for you, for everyone), as Māori Television so poignantly puts it. With a slower pace than usual and more time at home, there's never been a better time, to take the time.
Keeping the language strong is something we can all contribute to, so in the spirit of Te Wiki o Te Reo Māori (Māori Language Week), we've rounded up six easy ways to support and celebrate…
Learn your Pepeha
Learning a language is about starting out small and taking that first step. Like in English, learning to introduce yourself is the foundation of language learning. In te reo Māori, Pepeha is a way of introducing oneself. Using a set structure, it identifies who we are, where we're from and where we belong. It communicates who you are by sharing your connections with the people and places that are important to you.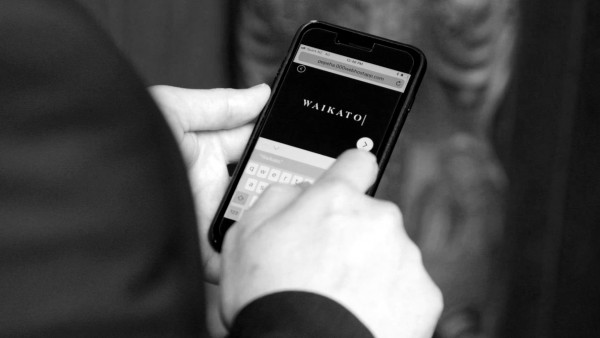 Designworks, in collaboration with AUT, have created a super simple, free-to-use interactive website to guide first-timers through learning their Pepeha. Following this, there are comprehensive tips, including audio, to help you accurately pronounce some of the key words within your Pepeha, as well as a guide to the importance of macrons. Once you've created your Pepeha, you can then choose to print your Pepeha on 100 percent recyclable paper, with the option to include braille too. All proceeds go back into the Pepeha Project, a not-for-profit initiative lead by Māori, which harnesses the power of design to ensure the revitalisation of te reo Māori.
Listen
Getting involved with Te Wiki o Te Reo Māori has never been easier, thanks to a little help from the world of podcasts. If you're a beginner, learning via listening is a great place to start. Try 'Up to Speed with te reo Māori', a series of short podcasts that break down common Māori language phrases and words heard in media and everyday conversation.
More podcasts:
The Kōrero: Real people having real kōrero ( chats ) about topics that mean a lot to us. We are Mental health Advocates, political freedom fighters and Proud Māori who speak up about our people.
Conversations that Count – Ngā Kōrero Whai Take: A five-part podcast series hosted by well-known broadcaster, author and lecturer at Te Pūtahi-a-Toi Massey University's School of Māori Knowledge, Stacey Morrison, Te Arawa, Ngāi Tahu. It offers thought-provoking perspectives on the issues shaping Aotearoa and te aō whānui. Morrison speaks with academics, industry and activist leaders, through a unique lens on the conversations we're already having and the ones which we need to have.
Learn Māori: From common tense markers to pronouns to greetings, Hēmi Kelly, a full-time lecturer in te reo Māori, helps guide you through everyday Māori language.
Watch
Celebrate the Māori language by switching across to Māori Television, the government-owned network dedicated to promoting and normalising te reo Māori. Many of Māori Television's shows (which span current affairs to comedy) are bilingual, available in both Māori and English. Try streaming in Māori with English subtitles enabled. Free-to-air on channel five or stream online.
Sing
Some of Aotearoa's biggest artists have recorded their most famous songs in te reo Māori. Bic Runga (Sway), Six60 (Don't Forget Your Roots), Drax Project (Woke Up Late) Stan Walker (Thank-You), Benee (Soaked), Teeks (Never Be Apart), Shapeshifter (In Colour), Kings (Don't Worry Bout' It), Tiki Taane (Always On My Mind) and Lorde (Solar Power), are just a sample of the household names with Māori versions of their most popular songs available to stream.
Follow
With screen time, specifically our social screen time, at an all-time high, fill your feed with people who will fuel your appreciation and understanding of te reo Māori.
Go follow:
@stacedotcom (Stacey Morrison)
@ngatikahutaniwha (Damaris Coulter)
@farm4lifenz (Tangaroa Walker)
@plantbasedmaori (Raniera Rewiri)
@maorimermaid (Jess Thompson Carr)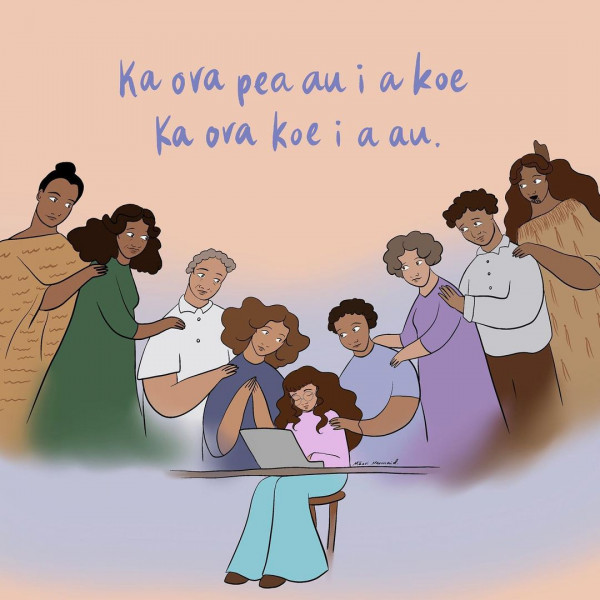 Credit: @maori_mermaid
Learn
Looking for something to do this weekend (who isn't…)? While Auckland Museum is closed, head over to their website to explore a curated online exhibition and activity centre dedicated to Te Wiki o Te Reo Māori. Auckland Museum is committed to incorporating mātauranga Māori into its educational programmes, for all ages.
We'd also love to hear from you about any other ways we can get around Te Wiki o Te Reo Māori. Whether it's podcasts, music or people we should be following, send us a message on Instagram. For more resources head to reomaori.co.nz