2016 artist to watch: Young Tapz
Young Tapz
resides in New Zealand but the 20 year old musician is currently making waves worldwide - he's just performed at the ARIA awards, his latest single 'Killa' hit #2 America Spotify Viral Charts and #3 Global Viral Charts, and his song with Hermitude is currently in the top 20 billboard charts. Armed with his witty sense of humour, this young artist is ready to tackle the new year and smash out some more epic tracks, and we can't wait. Tapiwa spoke to
Remix
writer Jamie Clements about his inspiration, falling for the wrong bitches and drinking tea with Jesus...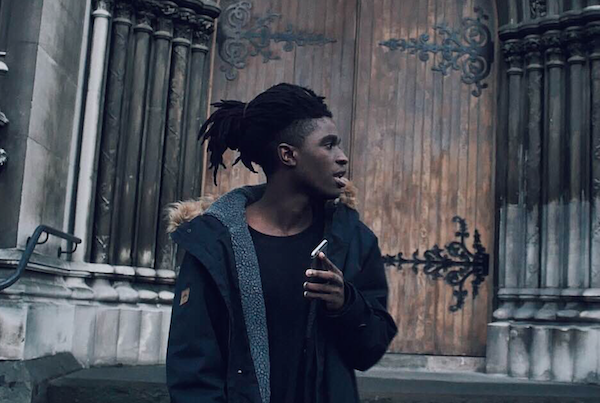 How did you come up with the name Young Tapz? Describe your genre and your name?
All my life family has called me Tapz, I was young when I came up with it hence the young. In summary: Young African beautiful prince.
Do you write your own lyrics? Is that something that is important to you?
That depends. I write a lot with Mzwètwo, he's family, we have dope perspectives. Everything we drop is top shelf.
Do you think you are bigger overseas or in New Zealand: We noticed you were #2 in America with killa on spotify, and #3 global viral charts, but yet to hit the charts in New Zealand?
Recording at Red Bull Studio when I first started made me realise that this is the shit I wanna do for the rest of my life and the life after. My voice travels mountains, baby. I'm here to serve the youth of the world not just the youth of New Zealand.
You are certainly making a name for yourself. You just performed at the ARIA awards with Hermitude and Mataya in Australia? How was that experience? Is it weird that people know who you are now?
It was crazy! I told myself it's just another platform to serve my people. Nah, I was excited more than anything. It's so cool! It's becoming apparent that most of my so-called true friends aren't really my true friends but I plan to be the best.
You have performed with A$AP Ferg, G-Eazy and Lunice? What was that like? Has it always been a dream to perform with such big names.
I always say whether it's opening or headlining, the mission is the same. It's about serving my young people out here, adding value to their nights and shit, it's bigger than any nigga's ego. That's the dream.
Your song with Hermitude is currently in the top 20 billboard charts. What is it like working with Hermitude and how did that come about? Was working with them your most memorable performance?
They're dope! They found me on Soundcloud, liked my voice, two hits later the rest is history. Every show is different, special and unique in its own way. I love them all for the reason and I try make every show memorable.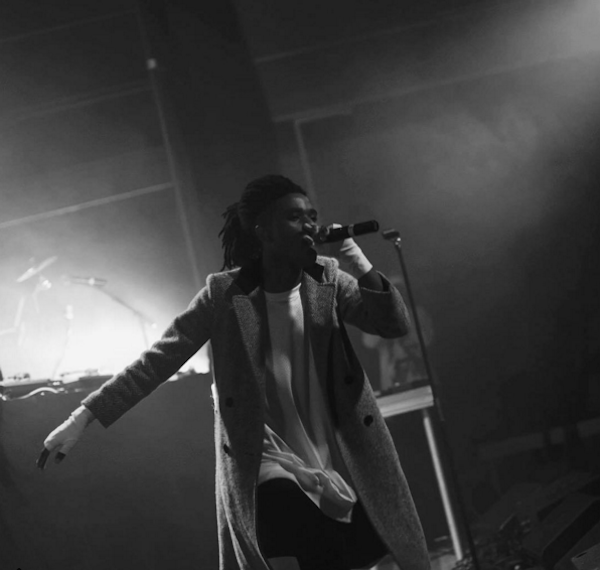 Your song 'Killa' is epic, we love it, how did you get the inspiration for this song?
I was in my studio with my brother Jermaine Rogers, we talked about a girl that fucked him over some time ago and how she tried with me but I was like 'bitch, please', then we wrote the concept. I didn't intend on finishing the song until I showed it to Mzwètwo, he saw the vision and could relate so I flew to Auckland and we wrote the full song. My people need to know that's it's not safe when the sun falls, killas come out at night.
Is that how you normally get inspiration?
Via hoes? Not really! (laughs) okay, seriously though, I get inspired by my experiences and my close ones' experiences.
I hear you are headed back to Zimbabwe and then travelling? Is that down time or will you be working on something new? What's next for you in 2016?
I'm always working. Once you choose this lane and decide it's gonna be life you can't stop working. In this case I'm gonna be working as in soaking everything I see in and use in as fuel for writing. All I can say is 'gooootttteeeeeyym'. You'll have to keep an eye out for the rest.
If you could blink your eyes and be in a favourite place right now where would that be?
Drinking chai tea with Jesus, asking him why he let me fall for the wrong bitches.
Fill in the blanks:
My music makes me feel
marvellous
I write songs because it's
fabulous
My greatest fear would be not being g
orgeous
Most important lesson I've learned is that
the things that make you yourself are the things that break you the most.
Without my
you
I would be lost My friends would describe me as
intense.
My advice:
I fail all the time.
Interview by Jamie Clements