Top 10 Skincare Products... You May Not Know About
Written by our resident beauty and food expert, Buffy Gill, of Be Good Organics.
Keeping your skin clean with a sheen is a challenge, especially if you're as busy as we are and don't have time for a twenty step regime! There are so many different options out there and it can be pretty daunting to work out what's right, what's wrong and what's... rubbish! You can't go wrong with keeping things natural, so we called in our resident beauty expert,
Buffy Gill
of
Be Good Organics
, to spill the beans on her top ten skincare products...
1. Annmarie Gianni's Aloe-Herb Cleanser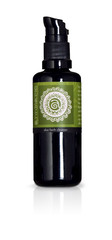 Annmarie Gianni's Aloe-Herb Cleanser is gentle, light, and refreshing, with a citrusy aroma. Non-foaming and perfectly pH balanced, it's really good for sensitive skin. Aloe vera soothes the skin, while the unique blend of oils and extracts contains essential fatty acids, similar to those produced by the skin. It's also rich in antioxidants like Vitamin E to help prevent and repair free radical damage and aging. I've even got men loving this one - it feels and smells that good.
2. Annmarie Gianni's Normal Skin Herbal Facial Oil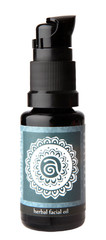 Annmarie has three herbal facial oils formulated specifically for each skin type. I'm currently loving the normal skin version. It contains Grapeseed Oil which is high in Vitamin E, antioxidants, chlorophyll and linoleic acid (Omega 6), an essential fatty acid. These combine together to reduce skin damage from sun, stress, and toxins in your surroundings. Contrary to what you'd think, these facial oils aren't oily at all. Once you learn about skin care, you realise that what the skin actually needs is to have its natural oils replaced (not clogged with a bunch of cream fillers). This facial oil feels like an indulgent spa treatment for your skin.
3. Sally B's Skin Yummies Tinted Moisteriser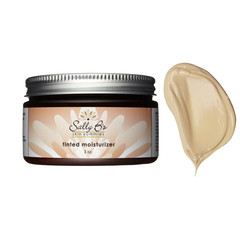 This lightweight moisturiser, packed full of only good-for-you organic and natural ingredients, adds a super subtle touch of color. I'm loving using it mixed with a small dab of natural foundation, followed by a dusting of Sally B's Get Even Finishing Powder, and a brush of Ere Perez Bronzer for a really nice natural day look.
4. Sally B's Skin Yummies Get Even Finishing Powder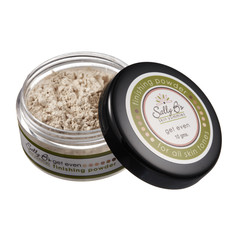 This is hands down the best mineral powder I've found. I'm not a big makeup girl, but I was really amazed when I first tried this powder, as it's super light but gives you amazingly flawless looking skin. It literally smooths out imperfections, but does not look cakey or powdery at all. It's designed to work with most skin tones, and can be applied on top of tinted moisturiser, foundation or worn alone. Made with 100% natural minerals, free of bismuth, parabens, nano-particles, and other toxic nasties, this is one product which will be staying in my make-up bag for sure.
5. Ere Perez Pure Rice Powder Bronzer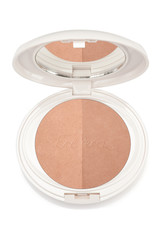 Every girl needs a bronzer. And preferably one as close to nature as possible. Ere Perez's natural tinted rice powder bronzers are my absolute favourite at the moment, and give a really lovely natural colour to cheeks and anywhere else you like to bronze. Free from harmful chemicals, and 100% cruelty free and vegan too.
6. Ere Perez Natural Almond & Sunflower Oil Mascara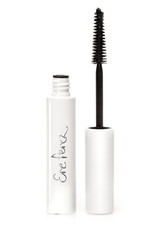 It's a tough gig trying to find the perfect natural mascara, but these beauties come pretty close to the mark. Ere Perez's natural mascaras are formulated with the highest quality almond oil, sunflower oil, and plant-based waxes. They're tear-proof, and unlike other organic mascaras, don't smudge or flake leaving you with unwanted panda eyes (a big issue in the organic/natural mascara realm). Sensitive-eyes friendly, they get a tick for certified cruelty free as well.
7. Annmarie Gianni Anti-Aging Eye Cream

As you move towards your dirty 30's you do start to worry about under-eye wrinkles. This eye cream is perfect for hydrating, regenerating and soothing that thin, delicate skin area. The cream is a gentle blend of cucumber for cooling and restoration, green tea for antioxidant protection, and herbs like echinacea and gotu kola to tighten and firm tired and damaged skin. My eyes feel rejuvenated and energised immediately after applying, and look even better in the morning. Plus it's super reassuring to know what you're putting on this super delicate area is 100% organic, wildcrafted and natural.
8. Bodecare Natural Body Wash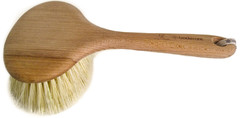 Bumpy bits on the side of your thighs, back of your arms, or top of your back (men you're included here too)? Winter seems to be a treasure trove for these bumps. Time to say goodbye my friend, and hello to body brushing. It's not only a great exfoliator, but also helps to reduce ingrown hairs, increase circulation, eliminate toxins, and stimulate your lymphatic system. These Bodecare brushes are the absolutely best on the market, and are completely chemical free, vegan, use natural bristles from the agave plant, and are made from FSC (Forest Stewardship Council) certified timber. The FSC is an independent NGO that promotes responsible management of the worlds forests - and you know I love my wildlife.
9. Annmarie Gianni's Rosemary Peppermint Body Wash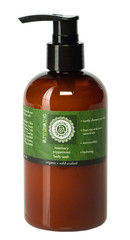 It's a fight between my partner and I over who uses the last drop of this super delish body wash. Rosemary oil is one of nature's most gentle and effective cleansers. It's naturally antimicrobial, and can help stimulate the circulatory system. Combined with peppermint oil, the scent is invigorating and energising - a great way to wake you up and get you out the door each morning (I always need some assistance).
10. Annmarie Gianni's Coconut Body Oil

I love coconut. I use it daily in my cooking, it's brilliant as it has a really high smoke point so is perfect for pan-frying and sauteeing. It also hardens at cooler temperatures, so makes a fantastic substitute for butter both in baking and also as a spread. But it also makes an amazing body moisturiser! Annmarie's coconut oil moisturiser brings together a unique blend of organic oils infused with a bunch of certified organic and wild-crafted herbs, to nourish and hydrate your skin. It also contains delicious essential oils that will help you stay centered and calm (and we all need that). The small molecular structure of coconut oil allows for easy absorption through your pores, giving your skin a soft, smooth texture. It's ideal for the relief of dry or rough skin, and is also great for soothing sun damaged sun.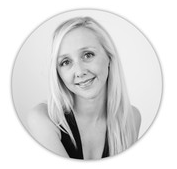 Buffy Gill
is not only our editor Tina's BFF, but also the founder and director of
Be Good Organics
. Get more of Buffy's food and beauty tips at
www.begoodorganics.com
, where you can also pick up a load of organic goodness. Follow Buffy's foodie wisdom on Twitter and Instagram
@begoodorganics
and on Facebook
www.facebook.com/begoodorganics