Introducing dreamy olfaction, Calvin Klein WOMEN
Perfumers Annick Menardo and Honorine Blanc open up to Remix about the process of designing Calvin Klein WOMEN, the first olfaction under the direction of Raf Simmons.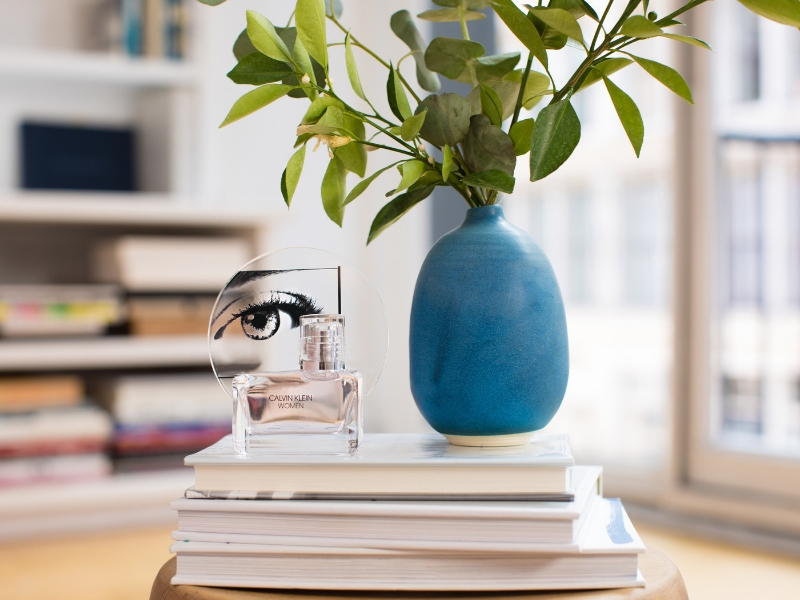 What were the sources of inspiration used to create this fragrance?
The idea of a woman pursuing her own identity and personal confidence inspired by other women led us to design a feminine, modern, woody structure. As 'fragrance architects', we imagined a natural and solid framework to serve as a foundation from which a woman can create her own unique version of herself. The Raf Simons vision of the Calvin brand inspired us to bring a refined singularity from the highest quality ingredients – which are minimalistic yet with great presence and are timeless yet contemporary.
How would you describe the fragrance in your own words?
It is a statement of modern femininity with an underlying strength. This fragrance has luminosity and sensuality; it glows from within to personify a new expression of feminine freedom.
The modern and dynamic structure of the fragrance stimulated us to play with contrasts. We wished to create a scent with texture and tension – with a combination of ingredients that deliver both kinetic energy and intense light. The fragrance shines forth – all strength and attitude – enabling a woman to radiate her unique brand of feminine beauty. The fragrance's unexpected signature combines Orange Flower Petals, Alaskan Cedarwood and Eucalyptus Acorns. This new quality of Eucalyptus has an addictive mineral facet with a strong, vibrant impact.
Are there any specific, unusual or new materials used in the fragrance?
Specifically this fragrance is a juxtaposition of three authentic natural elements that are unique in the world of perfumery. Eucalyptus acorns bring a unique brightness, a very organic fresh feel that also conveys sensuality right from the top. This element creates a 'hook' into the fragrance like nothing ever experienced before. Also, the fragrance radiates femininity through the use of our orange flower petals. This beautifully refined extract balances and smooths the tension that exists between the top and the back. Finally, the Alaskan cedarwood used in this fragrance is a unique quality of cedarwood exclusively and sustainably sourced in British Columbia. This multifaceted Cedarwood treasure brings powerful long-lastingness to the fragrance.
If you had to present this fragrance to a consumer in one sentence what would you say?
This scent lets you create a version of yourself that is free of assumptions – allowing you to be more yourself than ever before.
How does the women's scent fit into current market trends?
This fragrance can't be restricted to any official 'olfactive family' because this woody floral fragrance doesn't follow the rules – it sets a new trend. The fragrance is a new statement of modern femininity that empowers young women to live their lives with a free spirit, and to write their own rules.
Did you work closely with the fashion house on the inspiration of the scent?
Raf Simons inspired the original brief and encouraged us to push the boundaries – to herald a new olfactive era, in sync with his vision for the Calvin Klein universe.
What was it like bringing Raf's new Calvin Klein fragrance vision to life? Was he involved in the creative process?
Of course! Raf Simons loved the very first ideas we presented at the start of the project; then he was involved in all major steps of the creative process.
What was it like creating the first fragrance under this new era of Calvin Klein with Raf at the creative helm?
This new era for Calvin Klein, marked by Raf Simons' strong point of view, encouraged us to break the rules and simply follow our intuitions. We wanted to offer him the scent of a truly modern woman – a woman driven by evolving self-knowledge and by an as-yet-undefined aura that's perfect for our time.