These are the biggest hair trends for winter 2021
Ask any hair expert and they'll tell you winter is where hair really comes into its own. Instead of pulling it off the face, you can have fun with different styles. Not to mention it's the best season to give your tresses some much-needed TLC after the wear and tear of heat styling and UV damage in summer.
To ensure you're bang on trend this winter, we consulted some of New Zealand's top hair stylists to get their predictions on what's going to make the cut this season.
The modern mullet
Mullets, the cut that defined the '80s, is making a comeback – but the modern day iteration is a little more wearable, assures Newton Cook, Rodney Wayne Creative & Education Director.
The Wolf Cut is a cross between a textured Lob (or Long Bob) and a mullet, styled with wild waves and texture. "It's perfect for those who like low maintenance in the morning but still want a power style. It's a lived-in look with a sharp finish." It's styled by adding bends into the shorter layers using a heat tool. "Finish with your favourite texture spray or dry shampoo for easy walk-out-the-door hair," recommends Cook.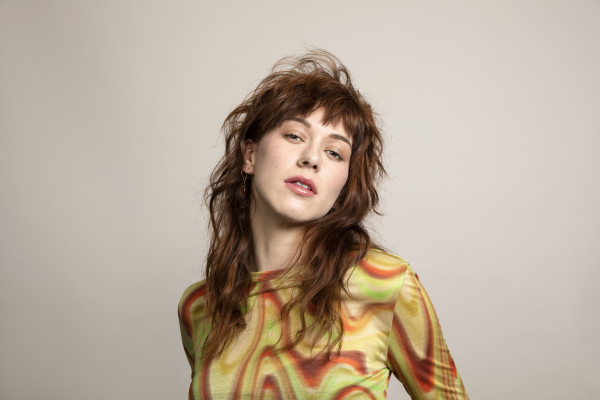 Credit: Rodney Wayne
Low mane-tenance blonde
"I'm increasingly getting requests from busy clients for colour with less maintenance," says Lizzie Mann of Hair at Boston. For the time poor, balayage or soft shadow foils provide a beautiful result. "By doing these techniques it softens the root area so the regrowth is natural and you only need to go to the salon 1-3 times a year." Newton Cook agrees, adding, "consider smoky blonde for seamless blend between appointments - it's easily maintained with a simple toner refresh."
"A few of my hair inspos this season are Hailey Bieber, Margot Robbie, Isabella Gray, Chiara Ferragni and Gigi Hadid," says Mann.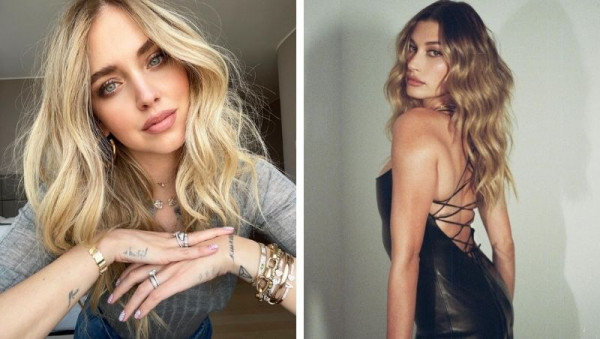 Credit: @chiaraferragni, @haileybieber
Curtain bangs
It's the hair trend that just won't quit, and we're not mad about it. Curtain bangs are easier to style, give you more options, and can be grown out faster than shorter bangs. What's not to love? "This winter will be all about long curtain bangs – think shaggy, effortless and face framing, much like a curtain does for a window," explains Owner of Society, Ashley Green.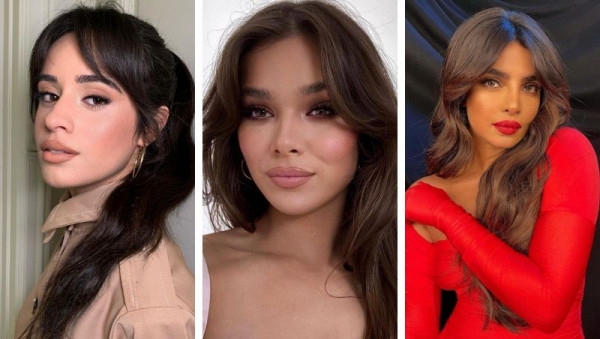 Credit: @camila_cabello, @haileesteinfeld, Priyanka Chopra by @lukepluckrose
Invisible Layers
While the trend 'layers' may conjure visions of choppy, flicky styles à la Rachel Green, the 2021 variation has had an overhaul. Unlike traditional layers, 'invisible layers' aren't high maintenance nor do they require heavy styling. This cutting technique can be done across all textures, with the purpose to remove weight from the hair and sculpt the face. The result is a subtle, seamless and cool-without-trying look.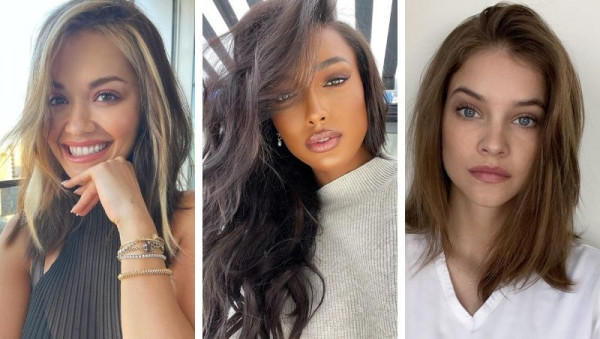 @ritaora, @realbarbarapalvin, @jastookes
Blunt
On the flipside, precision ends are also trending. Maybe it's because nobody got a haircut in 2020? If you're prone to bad hair days more than good, then a blunt style may be your best bet for winter.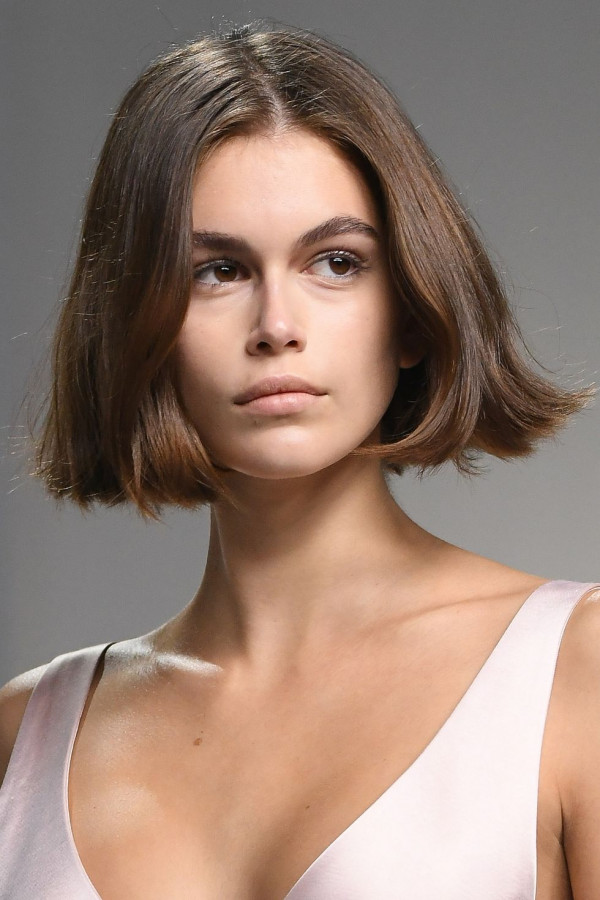 @kaiagerber
Longer-lasting styles
To restore and retain the integrity of your mane over winter, Dry & Tea Creative Director Tane Tomoana advises choosing styling tools wisely. "The right tools and products allow you to go longer between shampooing and styling." For finer, limp hair he recommends using a salt spray before drying, followed by a diffuser attachment to dry hair with movement. "For coarser, thick hair, a heavy mask or conditioner and barrel brush attachments, like the ones on the Dyson Airwrap, are a game-changer."
"Try changing the style with quick and easy looks over three days. Start with smooth, on day two throw in a few waves, then on day three style into a messy bun" adds Tomoana. Opting for more enduring styles, will save your hair and time.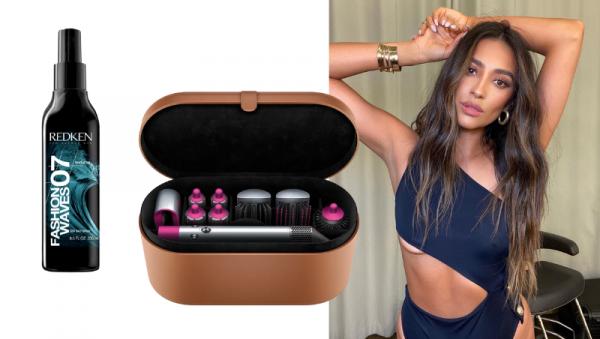 Credit: Redken Fashion Waves Salt Spray, Dyson Airwrap, @shaymitchell
Treatment time
The harsh winter elements – wind, cold and rain – mean your hair has a new set of needs, according to Felicity Bruce, Guest Artist for Joico NZ. "Contrast the climate with dry indoor heating and winter is a recipe for dry and fluffy looking hair." Keeping up with treatments is key. If you're short on time, opt for a five minute masque or better yet, no-rinse alternative.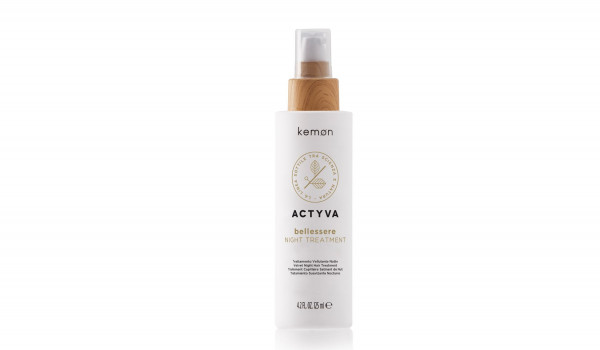 Kemon Actyva Bellessere Night Treatment
Scalp-scare
The most neglected but essential step in your haircare routine is scalp-care. "A clean scalp promotes cell turnover and a healthy environment for hair growth," explains trichologist Dorothy Bent of Clive Clinics. Flaky and itchy scalps can become increasingly common in colder months. "Cold weather dries out the skin all over your body, including your scalp. In addition to environmental factors, some people cut down on shampooing due to colder temperatures, which can also make the build-up of flakes worse." Bent recommends massaging your scalp for two minutes every day, turning the shower temperature down and like skincare, exfoliating the scalp to remove dead skin cells.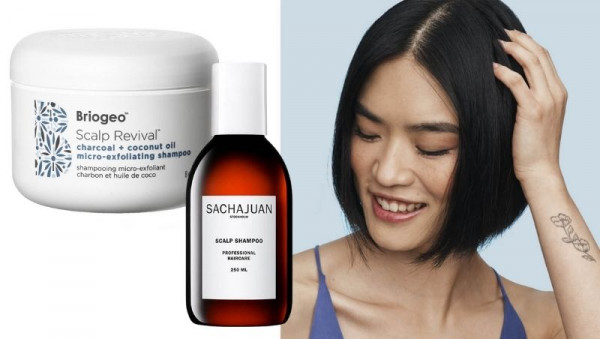 Briogeo Scalp Revival Charcoal + Coconut Oil Scalp Scrub Shampoo, Sachajuan Scalp Shampoo