We've got your new evening hair care routine sorted
So, you have your evening skincare routine down pat, but what about your night time hair care routine? We put so much care and thought into our skin, we often overlook our locks beyond the odd purple shampoo. Not too sure how to establish an evening hair care routine for fabulous, silky-smooth tresses? We're here to help.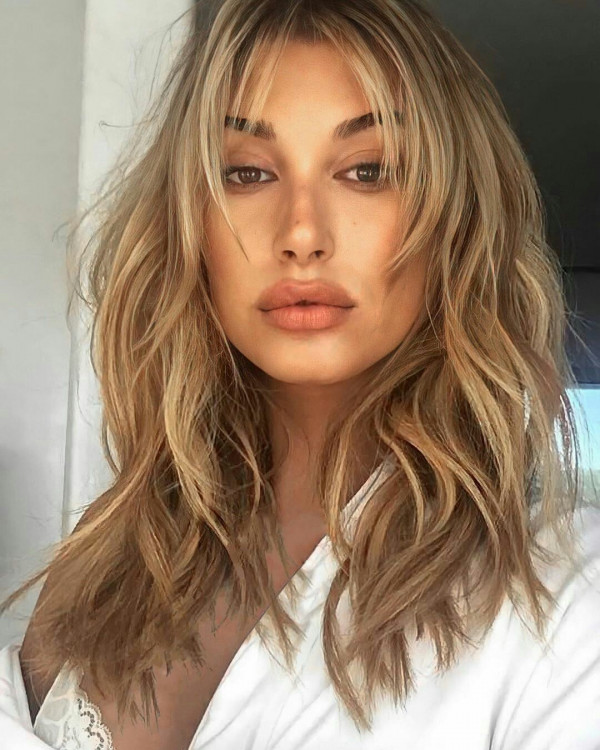 Kemon Night Treatment
From the Actyva Bellessere collection comes the Actyva Night Treatment, a leave-in smoothing treatment with no rinse needed. The treatment will work to both nourish and moisturise your hair without weighing it down, all thanks to the silicon-free formula made with argan and flax oils designed for daily care. The next morning you'll have more manageable, softer and radiant hair, with a velvety, healthy glow - much like your skin!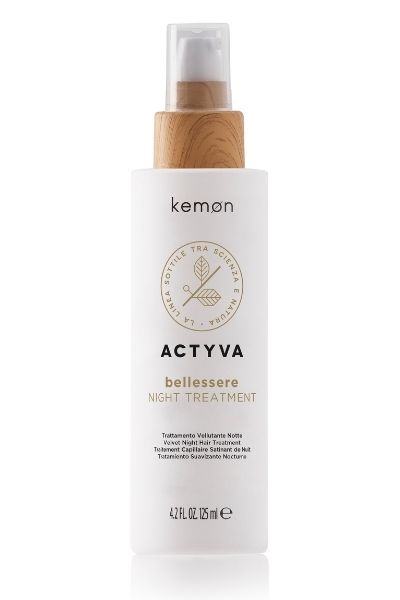 Prior to sleep, apply a small amount of the treatment to your hair, distributing from the mid-length to your ends. Don't get too carried away - less is more - and ensure to avoid the roots, in order to prevent product build-up | Shop here
Kemon Hair Oil
With many of us combatting dry hair through the winter season, the Kemon Actyva Bellessere Oil will be your hair's new best friend. The beauty nectar for all hair types, the ultra-light oil absorbs instantaneously, working to protect the hair shaft, controlling frizz, and leaving your locks feeling silky soft. With the dreamy product consisting of natural oils, including argan and flax which help to nourish, repair and protect, this hair care product is a necessity amongst your nightly routine.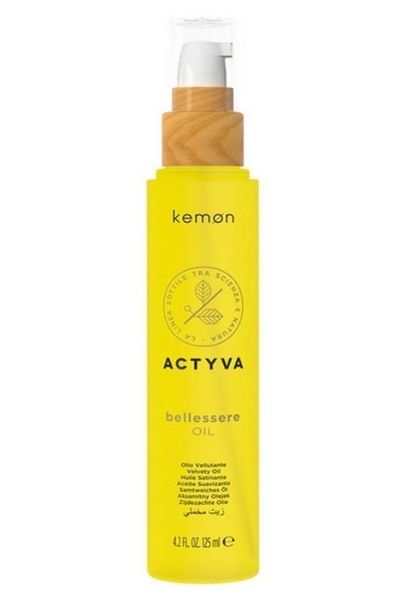 To reap the full benefits of the oil, simply apply to hair stands after washing, starting from the bottom up. Comb through to ensure full hair coverage before drying, and voilà! | Shop here
A boar bristle gentle brush
Shamelessly, many of us have owned a variety of brushes in our lifetime in the pursuit of healthy looking detangled strands. From padded to paddle we've seen it all, but boar-bristle brushes are a top contender if you're looking for more than just detangling.
Boar-bristle brushes not only add extra shine and smoothness in appearance, but the soft bristles reduces hair breakage whilst styling, promotes blood flow through massaging the scalp, and helps to remove product build-up.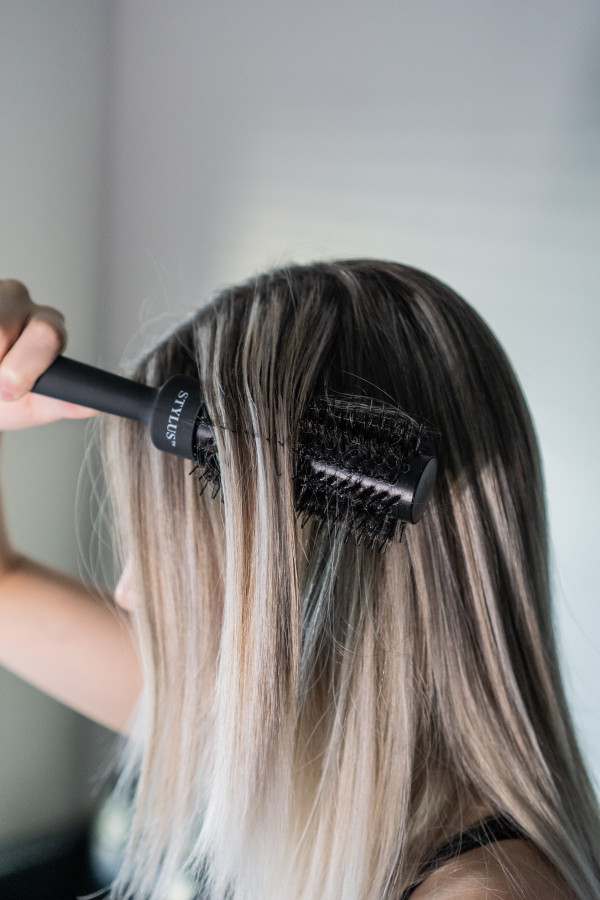 While we all rush to brush out our morning bed hair, brushing prior to hitting the hay at night helps to redistribute the hairs natural oils away from the scalp, reducing the likelihood of greasy strands come A.M | Shop here
Silk pillowcase = silky hair
The easiest step in your night-time hair routine is as simple as saying 'goodnight' to classic cotton pillowcases, instead investing in a silk pillowcase specifically designed for your hair. Taking beauty sleep to a whole new level, not only does this magical silky fabric do wonders for your skin, the same goes for your hair.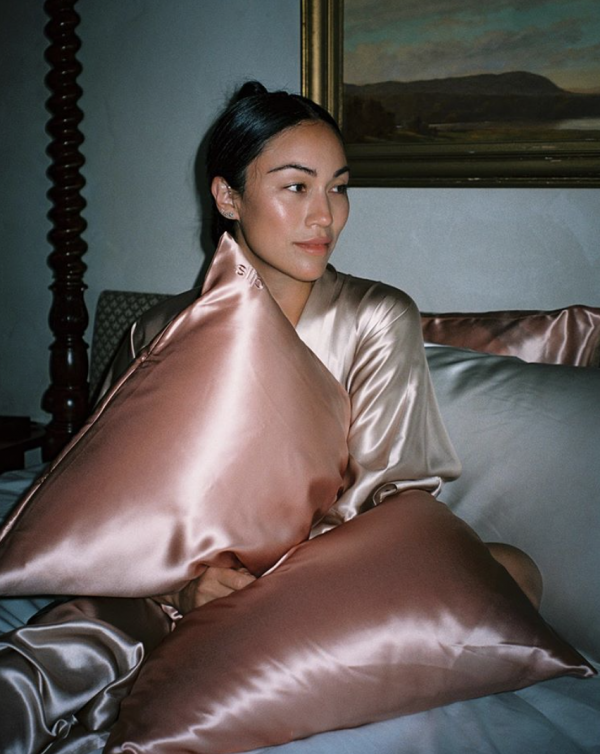 Locking in the moisture and reducing friction usually caused through rough fibres found in regular pillowcases, you'll reduce further hair breakage and frizzy halo hair. What's more, if you're sporting freshly styled locks, a silk pillowcase will help to prolong the style's longevity | Shop here
(Don't) whip your hair back and forth
Much to the contrary of Willow Smith's lyrics, keep your locks at bay by pulling into a loose bun while you sleep, rather than letting it loose. If you're not a fan of the bun, resorting to a hairnet will also help your hair, keeping everything contained and protected while you get the much needed R&R.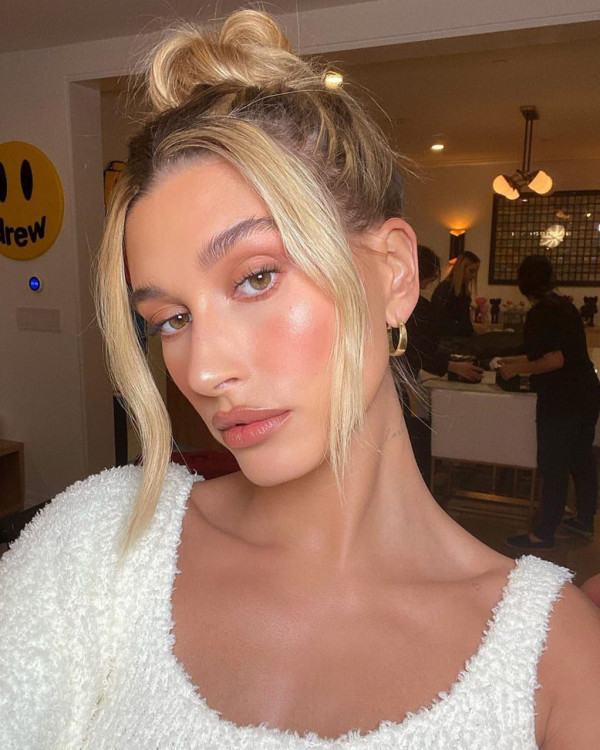 By keeping your hair tamed and in place, you're essentially preventing knots and static caused by tossing and turning friction.
It's ALL in the accessories
Although we seem to gain a collective assortment of hair ties (seriously, where do they all go?), sticking to silk scrunchies for the loose bun look will be your best bet. Not only do these accessories help to retain the hair's moisture, but, much like the silk pillowcases, help to reduce friction and common breakage.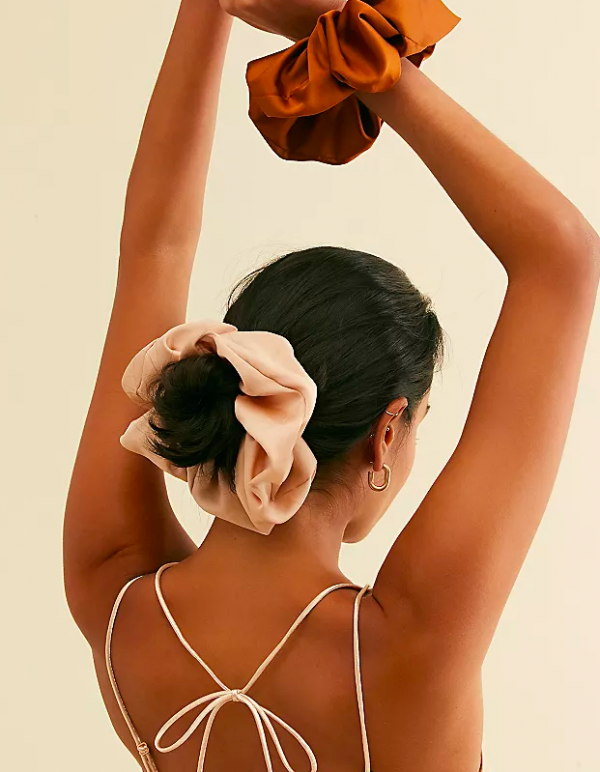 Softer on the head too, you'll be less likely to gain a headache, and won't leave in unwanted kinks the next day. What's more, with glamorous colours, you'll be sweet dreaming in style | Shop here