Auckland's best beauty salons for every need: brows, lashes, hair, skin & more
Prepping for a special occasion? Or, maybe you just want to treat yo'self to some primping. No need to justify to us, we're just here to point you in the right direction. An unexpected lesson lockdown taught us - after several failed DIY manicures, facials and box dye jobs - sometimes you just need to enlist a pro. So, we've listed the top beauty destinations in Auckland that we turn to look our best. Consider this your definitive guide to all things beauty...
FOR BROWS
Off & On
While the word 'waxing' might sting the ears, Off & On have managed to turn hair removal into an enjoyable (well as much as it can be!) experience - not to be dreaded. While they were pioneers in taking it 'off', they're also the best in the biz when it comes to putting brows 'on'. With a team of dedicated brow artists who specialise only in the art of brows, rest assured you're in capable hands. What makes them another cut above is their tailored approach, believing no brows should be treated the same. They take your measurements to ensure your brows are in harmony with your face structure, then mix up a custom colour solution (not just dark brown) for the perfect tone.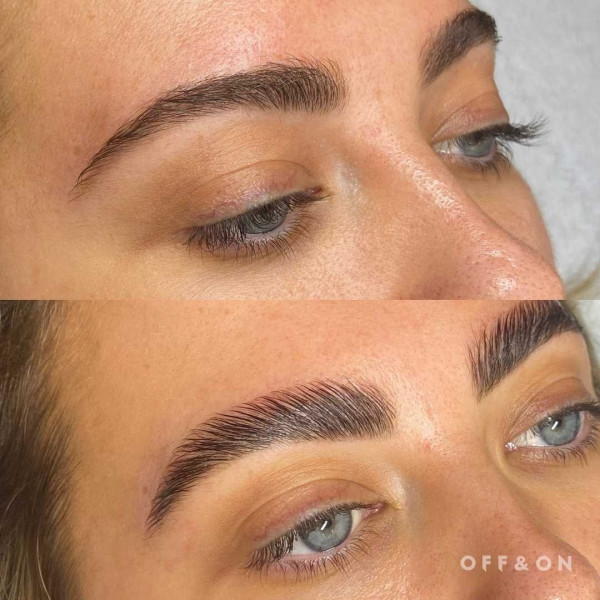 Lash Noir Ink
Considering getting microblading? Then you've no doubt come across Lash Noir Ink. They arguably led the brow tattooing movement in New Zealand. What makes their clients so loyal is their ethos: permanent makeup shouldn't look applied. Lash Noir Ink's brow artists meticulously craft the perfect brow according to your unique facial features so your brows look just as good with makeup as they do fresh-faced.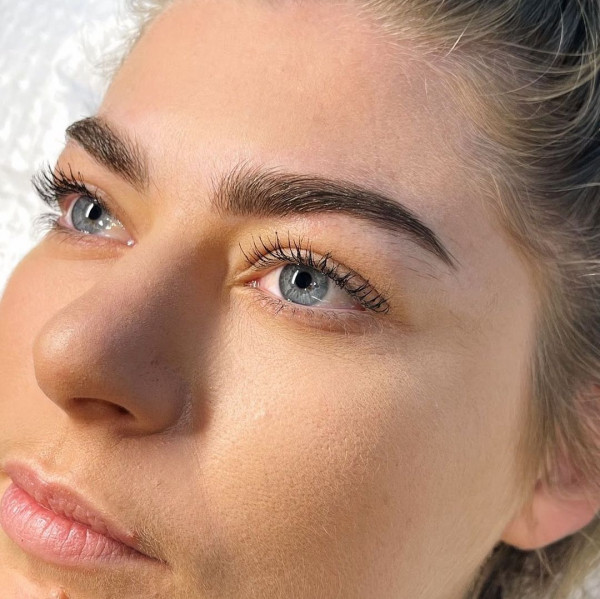 FOR LASHES
Lash Noir
Lash Noir are the exclusive New Zealand trainers and distributors of Yumi, a keratin infusion that curves the lashes upwards and gives them a dark glossy look. As for their lash extensions, they not only offer the classic 'Soho Silk' lash extensions in three different volume options, but they're also well known for their 'Russian Volume Mixed' lash extensions, which are crafted with extra fine lash fans to create an extra dark and voluminous look.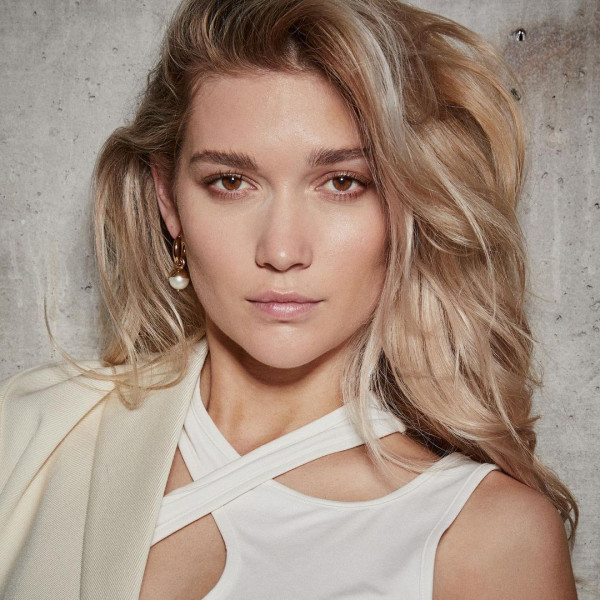 FOR HAIR
Rodney Wayne
Rodney Wayne has us by the short hairs… and long hairs. Voted Best Hair Salon in New Zealand, the salon's ultimate goal is to enhance the beauty of your hair without compromising its health or quality. The best part? It's not hard to find an appointment with Rodney Wayne as they have over 30 salons at your service.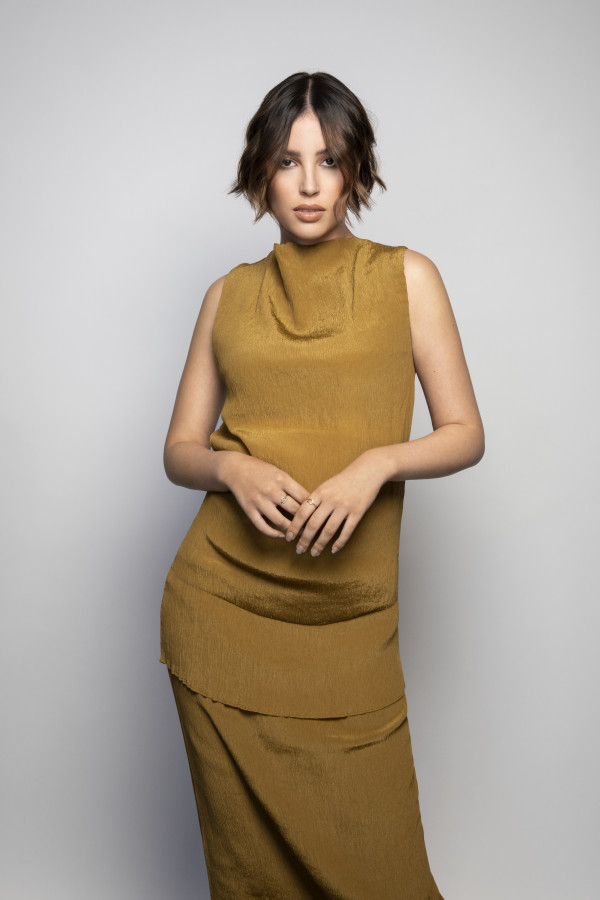 Dry & Tea
Dry & Tea launched with a pretty simple premise: the first blow wave and tea house in New Zealand, as the name suggests. Wave or wash, fruity or green, rain or shine - Dry & Tea are the go-to for all your styling needs. Led by creative lead Tāne Tomoana, they do much more than just their name. They offer a full cut, colour and treatment menu, as well as nail and makeup services, making them a one-stop shop for party prep.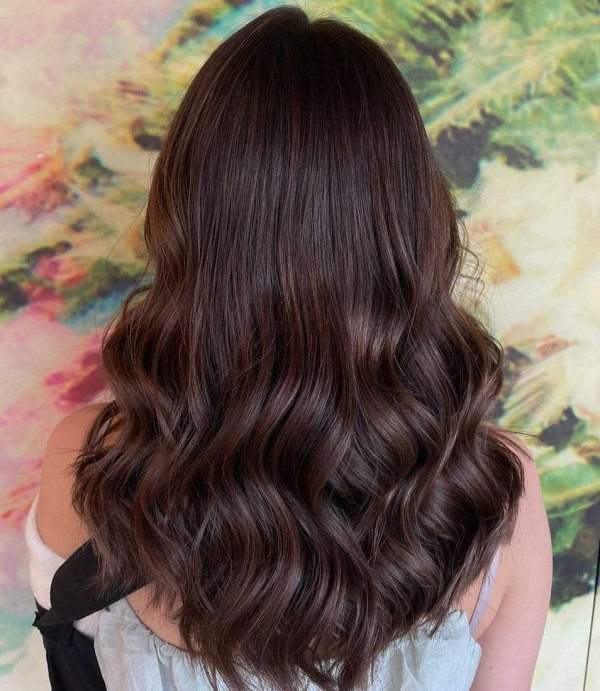 Hair at Boston
Whether you're considering switching from the dark side or already have, you've most likely got Hair at Boston's 'grams in your saved. Experts in blonde, they're bona fide masters when it comes to the perfect creamy blonde - and maintaining it. Added bonus: you also get the one-on-one service that comes with a smaller boutique, which means great banter while your colour processes (as any faux-blonde knows, this can be a lengthy process!).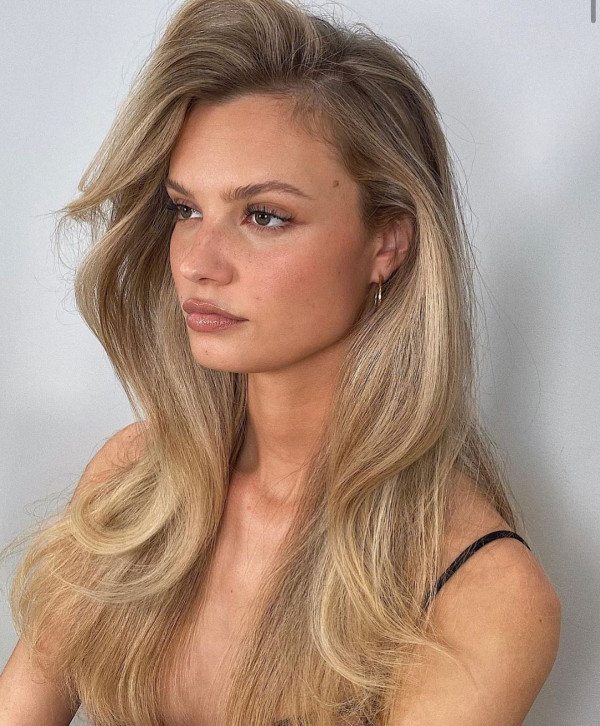 FOR TAN
Tan in the City
With over eight years' experience, you know Tan in the City has tan talents like no other. Whether it's a deep holiday glow, subtle sun-kissed look or competition tan you're after, Tan in the City trumps tan in a bottle any day. On top of that, Tan in the City has gone mobile. So, if you're having difficulties making your way to their Remuera or Ponsonby Salons, Tan in the City can come to you - becoming beautifully bronzed has never been easier.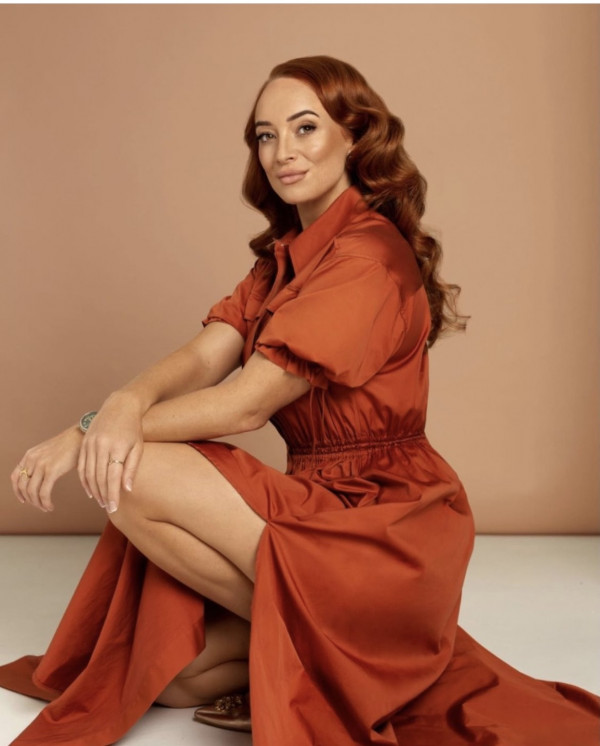 FOR MASSAGES
Spring Spa
Carrying the weight of the world on your shoulders? We know just the thing to alleviate the stress. Spring Spa brings the tranquility of Bali to New Zealand. Not your regular spa, they pride themselves on being a 'social spa', catering for all your needs in one fun, serene environment. Their Spring Signature Massage leaves no knot untangled - the perfect solution for a hard day. Where modern technologies meet traditional techniques, Spring Spa offers a variety of options, such as couples specials, pregnancy massages, reflexology and many more.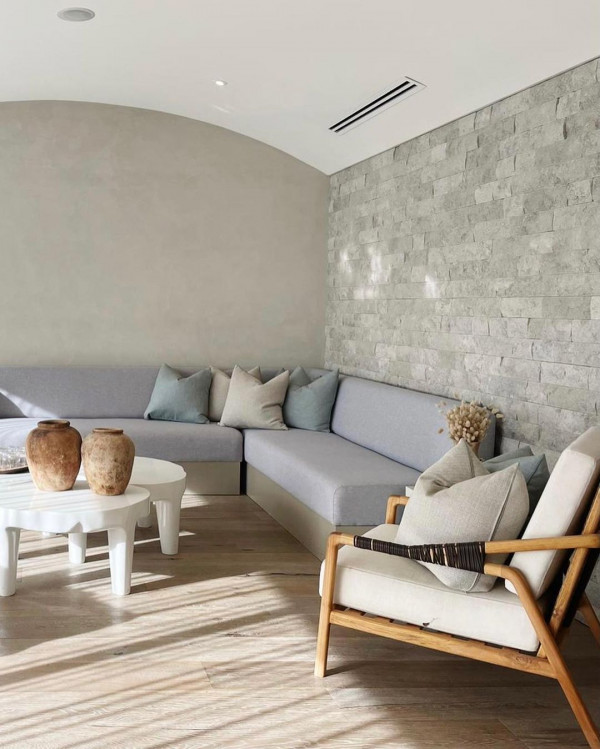 East Day Spa
Baby got back - so look after it! And what better way to do that than by winding down at one of New Zealand's largest premiere luxury day spas. East Day Spa is just the place to be this winter, especially with their Winter Luxury Escape, which includes a 60-minute hot stone massage, a 15-minute CODAGE L'Huile Scalp Massage and a Goju Turmeric Shot. And, if you like it on the harder side, try the Veda Massage, which has a slightly firmer-fingered touch. With a variety of treatments in a haven of calm, you're sure to find tranquility and relaxation here.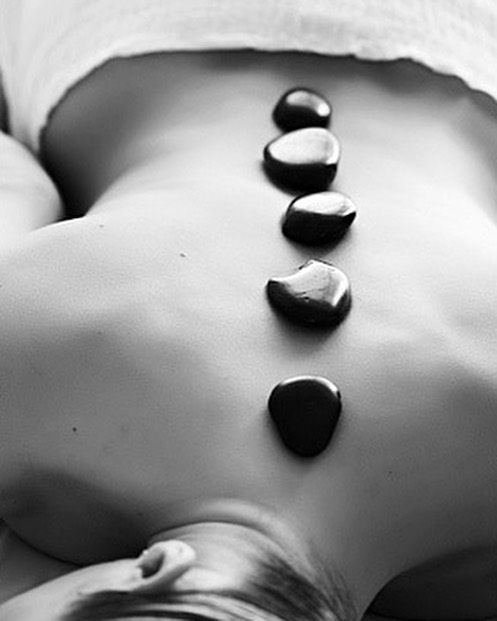 FOR A RELAXING FACIAL
Skin Moment
Take a moment for your skin, and mind, in the healing hands of the legendary Tomomi. The epitome of relaxation, their signature Ritual Facial is a facial massage focused on manual lymphatic drainage, which soothes and relaxes your face and soul. If you're in need of some serious TLC, you must book in with Tomomi. After studying traditional massage and facial techniques for over 13 years, she has the unique ability to put you into a relaxing trance within minutes with her unique style.
Skinography
Kate Michelmore, the founder of Skinography, is passionate about holistically treating the skin. Whether it be preserving the integrity of your barrier, restoring balance to your skin or just giving that extra TLC to your largest living organ, Skinography covers all bases. It's not often you find a a facial with equal emphasis on relaxation and results - Skinography does both. Our top pick for a relaxing facial though is the Raw Facial, a nurturing high-touch treatment inspired by plant-based healing traditions from around the world. The treatment works to restore balance to the five elements holistically, by engaging all five senses through Sacred LUNAR aromas.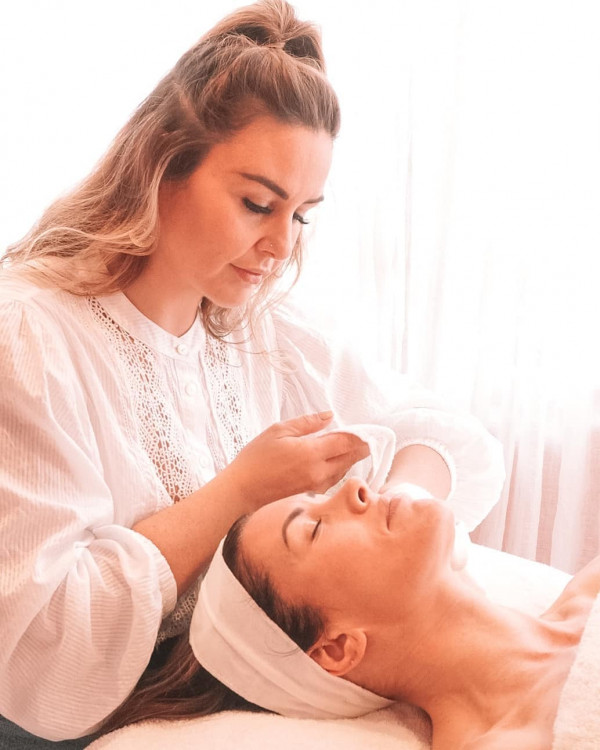 FOR A SERIOUS FACIAL
Caci
Great results take time, so regular results-based will set you on the path to happy, glowing skin, with the added bonus of some 'me-time'. The skin health experts at Caci work with you to tailor treatments to your personal skin concerns and goals. Not only do they have a variety of personalised skincare options, but they have a skin quiz on their website to help you pick the best suited treatment for your skin type and concerns. Improve your skin texture with a Hydradermabrasion, reduce redness with a Sonophoresis Skin Infusion or counteract the signs of ageing with an amazing peel. Additionally, they offer LED light treatments which target acne and smooth out your skin tone. Have a particularly tough skin concern you'd like to address? Pick from their range of advanced skin treatments including their new Exceed Microneedling device which targets scarring, pigmentation and ageing skin. Caci's unique point of difference is that they offer skin memberships to give you the best possible results across all their treatments, as well as easy payment options.
Skintopia
Feel comfortable in your own skin with Skintopia. With a range of treatments to offer the ultimate complexion care, you'll feel right at home in their little Commercial Bay paradise. Not only do they offer LED light therapy and a pro power peel, but they offer an Observ Skin Diagnostic which Skintopia therapists use to analyse the deeper layers of your skin to recommend suitable treatments and products for your tailored skin needs. Our absolute favourite is their ProSkin 60 which includes a facial massage with either a Microcurrent, Hydro Dermabrasion or LED light treatment to enhance your post facial results. So make sure your day is as flawless as your skin with Skintopia.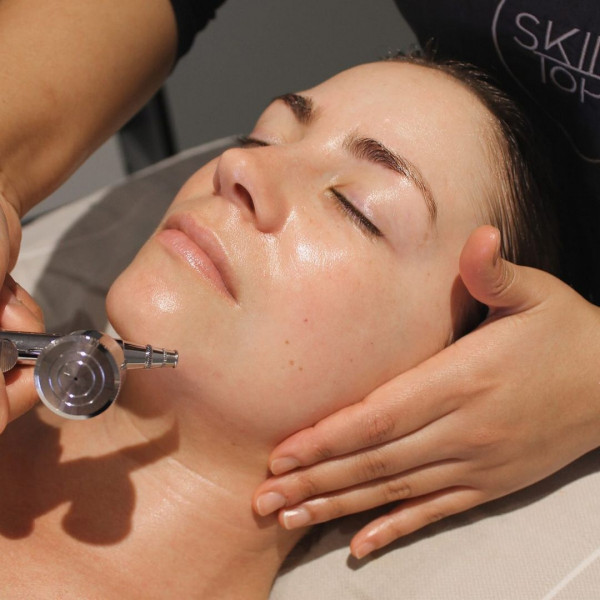 FOR A BIT OF EVERYTHING
Society
Society really is our one stop beauty shop. Whether your hair is in need of a flip, your skin is in need of a scrub or you just want someone else to do your makeup for once, Society is the answer to all your beauty needs. If lockdown taught us anything, it was that self care is soul care when it comes to much needed TLC. So let Society look after you in the best way possible. Get your nails done, your legs waxed and your skin tanned, because you-time has never been easier. For much needed energising, nourishment and wellness, book in with Society for some serious self-care spam.