Chloe Zara's beauty secret for the busy woman
With her enviable style and ever-growing Instagram, is one of Auckland's most in-demand hairstylists. Chloe is one busy lady; juggling her salon, her blog and her demanding little dog Rupert. She opened up to editor Steven Fernandez about her upcoming action-packed spring and how the Clinique Pep-Start range complements her life on the go.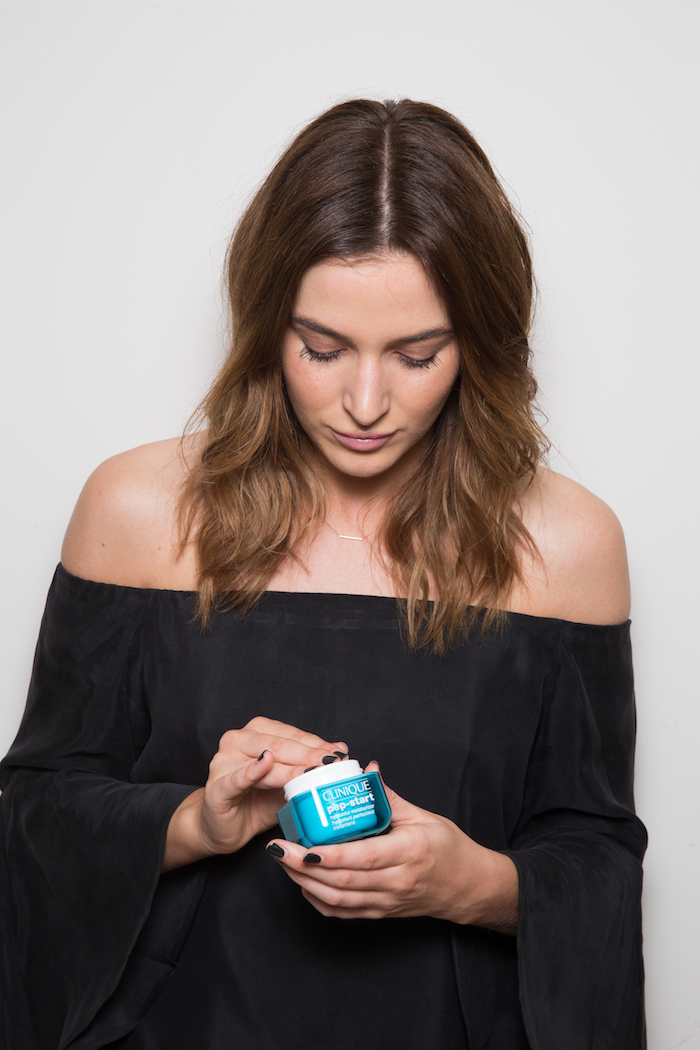 YOU LIVE A BUSY LIFE! TELL US ABOUT A TYPICAL DAY AND WEEK IN THE LIFE?

My weeks are always busy and days are always long. I like to start the day with a walk with my partner Owen and my dog Rupert, followed by the gym. Then I'm straight into emails and prepping for a day's work with clients in my hair studio. I usually start work later in the day and work through until 8pm.
HOW DOES THE CLINIQUE PEP START RANGE HELP YOU ON THE MOVE?

Clinique Pep-Start is a great range when I'm busy and on the go - which feels like always. I like that the product is small and compact, easy to open and simple to use. Plus the bright packaging is easy to spot when it gets lost in my cluttered handbag!
WHAT'S YOUR FAVOURITE PRODUCT FROM THE RANGE?
My favourite product from the range would have to be the makeup wipes, I use them morning and night. Each morning I like to clear my eyes and wipe my face so I feel fresh and awake! Then after a long day working I quickly grab another face wipe and take off my makeup before cleansing.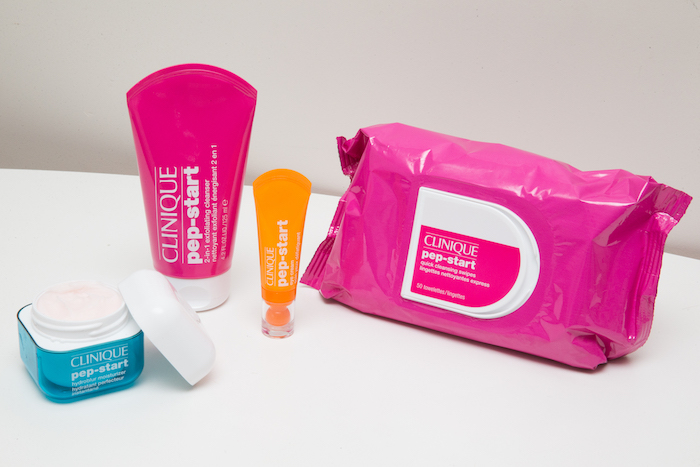 YOU HAVE A REALLY REFINED TASTE AND AESTHETIC WHEN IT COMES TO STYLE AND BEAUTY. HOW WOULD YOU DESCRIBE THE 'LOOK' OR VIBE THAT YOU LOVE, ESPECIALLY IN WOMEN?
I love a really simple look; effortlessly chic. I don't like anything too intense with hair and makeup. I really love a relaxed style and that's what every one of my clients get when they come to see me. My typical look would be a simple black or white top paired with denim and a great pair of shoes. I think the little touches go a long way, whether it's a simple soft wave in the hair or glowing skin with a hint of colour in the cheeks and eyes. Then I always finish an outfit with accessories - a fine necklace, a cuff, a bracelet or a gorgeous pair of earrings.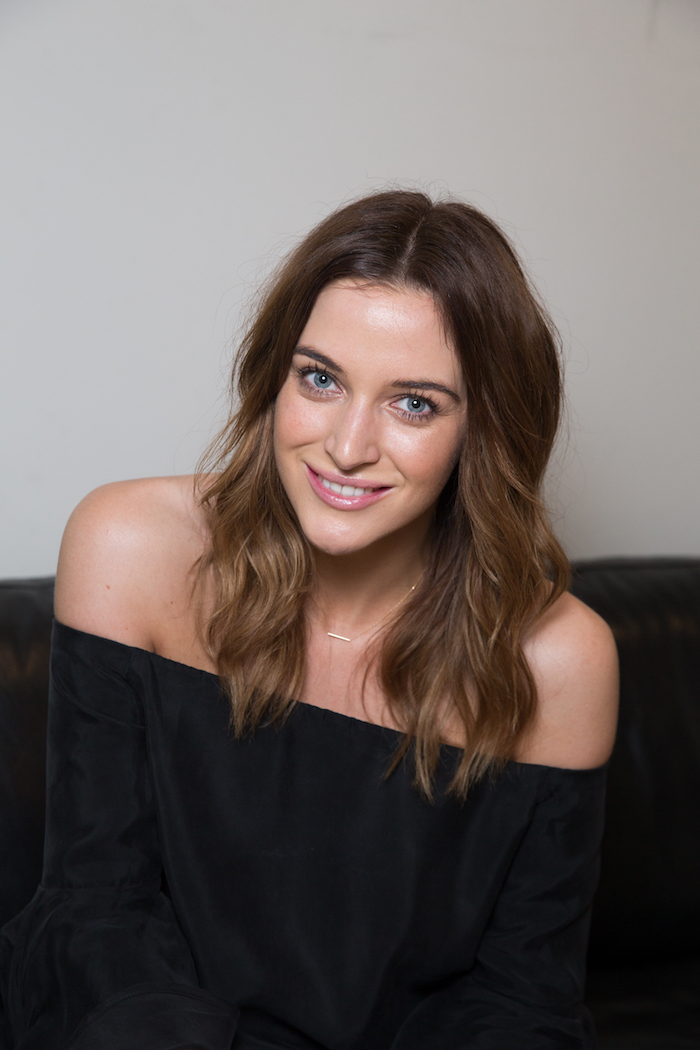 YOU'RE GOING TO BE WORKING WITH CLINIQUE PEP START PRODUCTS AND SHOWING FOLLOWERS HOW YOU USE IT ONLINE. WHAT ELSE ARE YOU WORKING ON IN YOUR LIFE AND BUSINESS? WHAT ELSE IS COMING UP FOR YOU?
This time of the year is when it starts getting really busy with Chloe Zara Styling. I'll be working on new looks so my clients can have a fresh change for the summer. And I love incorporating these looks into my social media and blog; it's a great way to find inspiration.
Follow @chloezara_ on Instagram for updates & to see how she uses the Clinique Pep-Start range in her busy lifestyle.