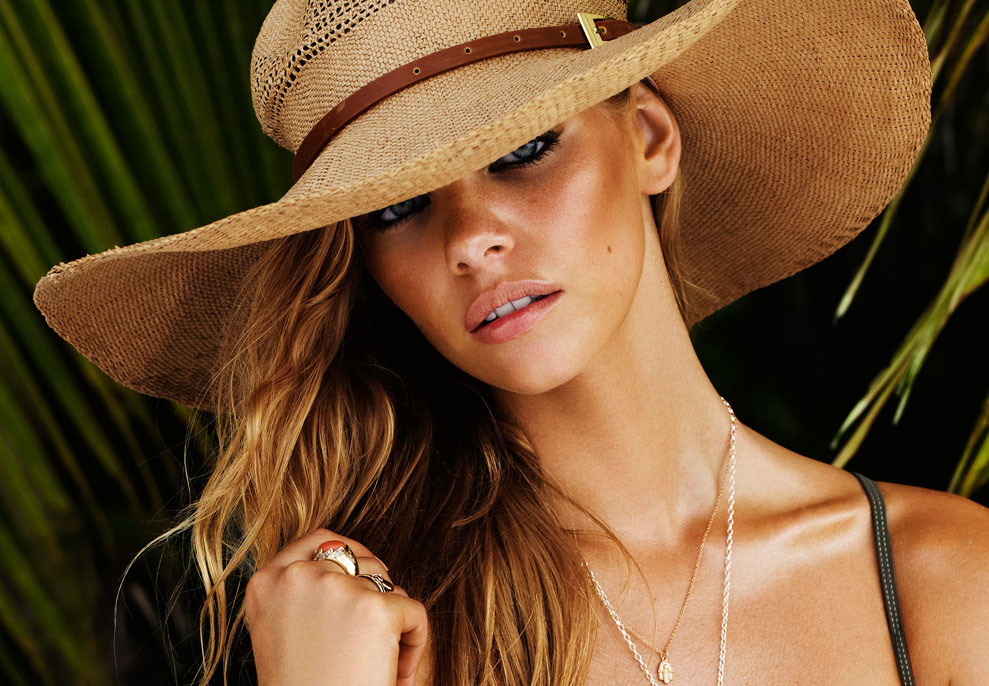 Christmas holidays may be all but a memory but there's still a heck of a lot of summer to come. Now it's all about weekend breaks of sun-filled freedom, music in the park, swimming, sandy feet, big smiles and sea salt hair.
So I'm all for keeping it simple and here are my key 'can't live without' summer necessities.
Model Co
for adding a touch more bronze to this babe. It's so hard to find a good one and their 'Gradual Tan Everyday Body Moisturizer' $16.95 is a nice light colour that is streak free and can be easily built up. Personally every day would be a too much for me but 2-3 times a week leads to a nice colour. For the legs I pull out the big guns with their 'Supertan Instant Selftanner' $25. This guy scared me at first as it's a very dark mousse and you look like your entering a body building competition as you get an instant bronze as it's applied. But after 2 hours I washed it off and felt like all my tan had gone, but a couple of hours later I had a great streak free colour and the instant bronze allowed me to see where the product had gone.
Eye of Horus
'Smokey Eye Pencil' $39, in the just released new colours of bronze and charcoal. I love this a dressed eye that's softer than black. Bronze is a great shade for day looking super summery, Charcoal great for night with a lovely shimmer that can be nicely blended out with an eyeshadow and brush in any colour you feel.
Trilogy
'Everything Balm
'
$24.90, and as this product says, I use it for everything: body cream, lip balm, cuticle oil, to tame a wild eyebrow, highlighter on cheek bones, dry heels, this a wonder product and with the healing powers of rose hip oil it's good for everything!
Kester Black
nailpolish in 'Tutti Frutti' $20, a high voltage violet is my choice for toes this season as it's bright enough to go with nothing, creating a wonderful clash that makes you feel wild.
Surf Life Saving
'Sunscreen Lotion SPF 50+' $ 24.99 because you've got to invest in your skin's future and be wise about NZ's powerful sun. The added bonus is you are supporting a great organisation that our beaches just can't be without. X Mimi ... Happy 2013