R.E.M Beauty: Ariana Grande's very own cosmetics brand
Rumours about famed music mogul Ariana Grande coming out with her own beauty line have been circulating since news of the popstar filing a trademark for 'God is a Woman' in June of this year. Just this month, the cosmetics brand has been teased with a billboard in Times Square NYC with its name "R.E.M", aptly named after the song on her hit 2018 'Sweetener' album. The billboard itself doesn't give much away, simply stating it's "coming soon".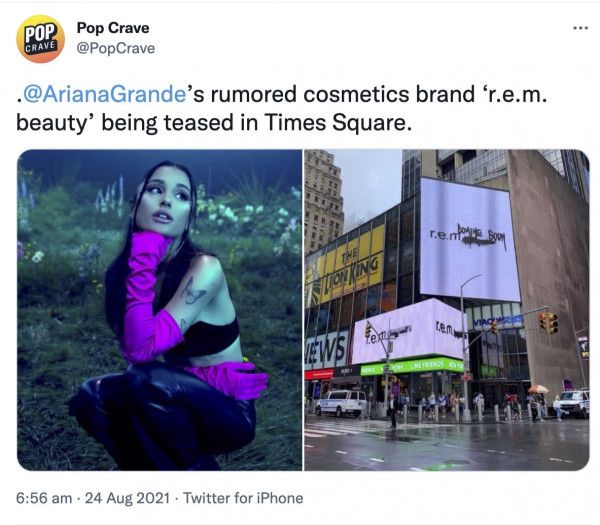 Celebrity cosmetics lines haven't been particularly uncommon in recent years, with many celebrities wanting to dabble in the illustrious industry. Most notably include Kylie Jenner's eponymous line, Kylie Cosmetics, Rihanna's Fenty Beauty, and most recently, Selena Gomez's Rare Beauty. It's no surprise that an artist as successful as Grande would want to launch a line of her own too.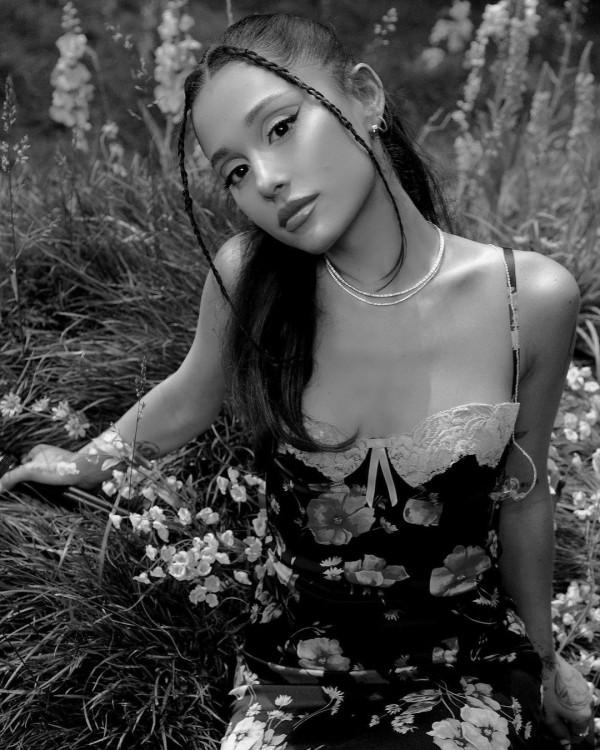 The young artist is no stranger to the beauty world, boasting a portfolio of top-selling fragrances, each inspired by her smash singles Thank U Next, God Is A Woman and R.E.M. However, her new trademarked R.E.M Beauty has been listed to include an array of products from eyeshadows, lip tints, concealers and brow pencils among others. And, it's coming a lot sooner than fans expected.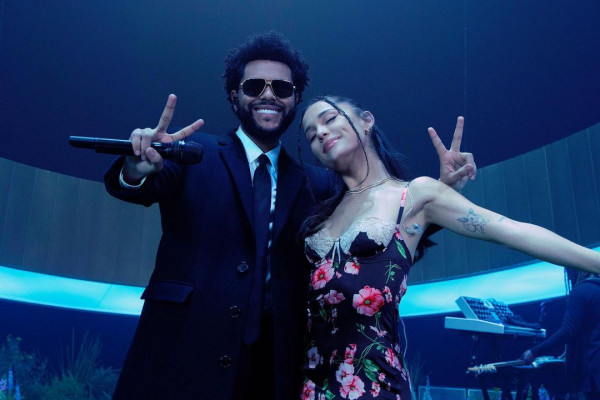 R.E.M Beauty has been further confirmed thanks to an Instagram account, @r.e.m.beauty which is seemingly dedicated to the venture's future launch that has amassed a following of 153k and contains one post of the Times Square billboard. A website has also been launched for fans to sign up and receive updates on the mysterious brand.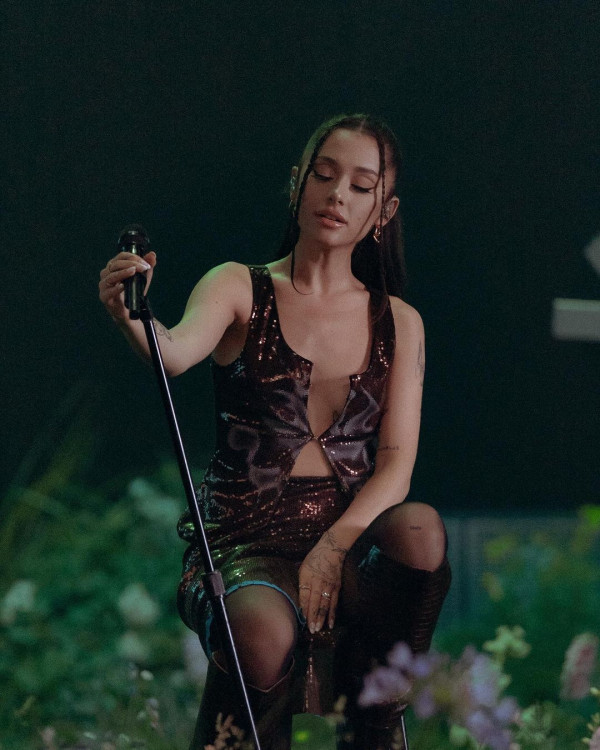 It's safe to say that we will be patiently standing by for the launch of R.E.M Beauty.