So that's what Kim does to achieve THAT glow...
How is it that Kim Kardashian manages to look effortlessly glowing 24/7? The flawlessness of her makeup spurs on both yearning and jealousy in the hearts of women around the globe. Now, the businesswoman has revealed her little secret as to how she gets her glow on, and all of us are dying to recreate it!
Are you ready for it? Kim uses, (drum roll please), one of her very own beauty products, the KKW Créme Beauty Highlight stick. Okay, so this isn't exactly a shock horror moment, but there are some specific tricks of the trade to follow when applying highlighter to your body.
Make like Kim and draw attention to the legs by drawing a stripe down the length of your shin and thigh. Of course this will elongate those luscious legs of yours, but be wary around the kneecaps. Shoulder blades are another go-to place for Kim, creating the illusion of a more defined back, as well as the collarbones for a subtle 'pop'.
Apply these highlighting tips on a glam night out rather than the day-to-day grind, unless you too are in the spotlight as frequently as Kim is!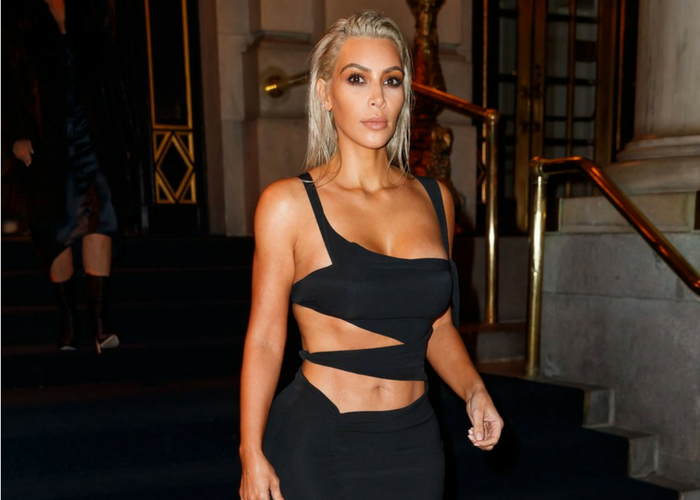 Image Credit: PopSugar
Title Image: Allure