Have you been committing this straightening sin?   
There's a reason why ghd is the number one hair straightening brand in the world. Globally, one ghd styler is sold every four minutes – that's more than two million units sold every year!
And, if you were anything like me, you would have begged your mum at age 16 for your first-ever pair of ghd stylers, and used them just about every day since.
Fast-forward 10 years (yes, I really am that old), and those same stylers are still going strong. Albeit a little dirty, my trusty ghd's are the oldest thing I own. Until now.
Last week, my hair met its match in the form of ghd's latest release – the ghd gold® professional styler.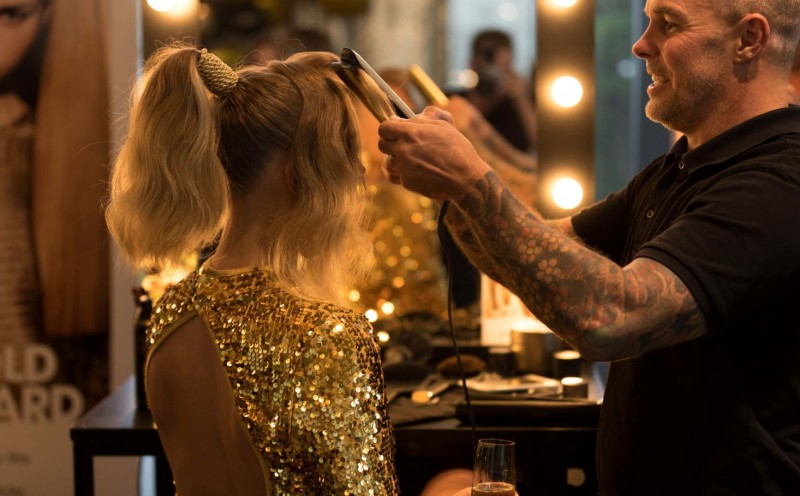 Worthy of King Midas himself, this straightening revolution leaves all others in their volumizing dust. A decade later and with a penchant for all things luxe, I'm retiring my original ghd styler for good (sorry, not sorry).
A ray of sunshine during last week's tropical storm, I ventured into Auckland's gilt Bishop Selwyn Chapel amongst other beauty editors and bloggers where we were introduced to ghd's most revolutionary offering yet.
After a brief introduction by Brisbane-based ghd team Geraldine van der Merwe and Ludovic Dellazzeri, ghd Creative Director Richard Kavanagh showcased the all-new styler on notable Kiwi model, Esther Cronin, before challenging us to try out the ghd gold® professional styler for ourselves at the multiple styling stations positioned around the room.
With champagne in hand, I joined Brad Lepper from edgy Auckland salon French Revolver for a crash course in this new gold standard of styling.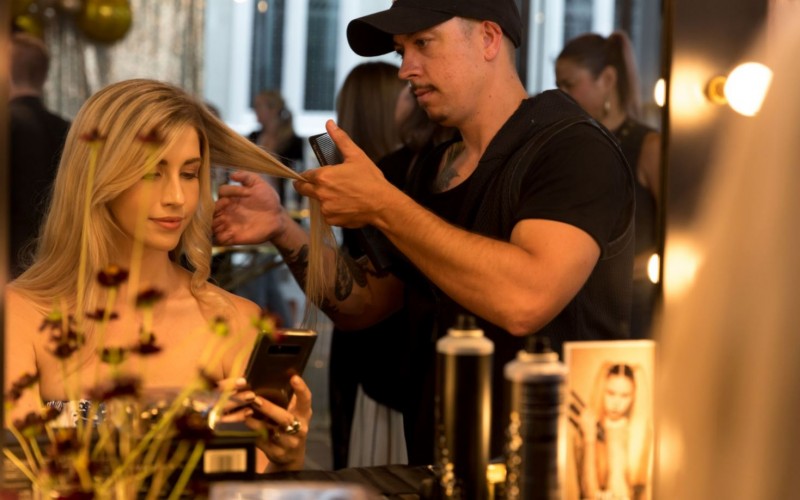 So, what's all the fuss about I hear you ask? The new ghd gold professional styler boasts dual-zone technology for optimum performance, delivering sleeker, smoother, and healthier looking hair.
The sleek design and rounded barrel offer snag-free styling, gliding through your tresses for the quickest, frizz-free result yet.
Chances are you've been frying your hair for years at temperatures that damage the hair follicle. Thankfully, both ceramic plates of the new ghd gold styler have next generation heat sensors to control the optimum styling temperature of 185 degrees constantly, delivering this same heat from root to tip.
Any hotter than this, you're in frying territory. Any cooler than this, and the final result may be compromised.
Faster acting than any of its predecessors, the ghd gold has a heat-up time of 25 seconds, meaning you won't waste any precious time in the mornings while you're trying to make it out the door.
And if you really are in a rush, you can rest easy knowing your ghd gold will shut down after 30 minutes of non-use, so you don't have to wonder all day whether you've left it on or not.
But if your champagne taste yearns for something that little bit extra, then you've met your match in the form of the world's most expensive hair straightener – the ghd gold 18k styler.
Worth over $3,000, ghd have released only 70 of these super luxe, limited-edition stylers, made with real gold!
Opulent in every sense of the word, this gold-coloured tool features shimmering gold coloured plates and an 18k gold pivot cap.
Sadly, the ghd gold 18K styler isn't for sale, with only 10 available across Australasia. BUT you can be in to win one of three ghd gold 18K stylers, by purchasing and registering your new ghd electrical styling tool between now and May 31st! Simply follow the instructions on your golden ticket inside the box of your new styling tool, and you're in the draw!
And now, we wait…
Head here for more.