Class in session: Everything you need to know about the ABCs of skincare
By now, you're no doubt well versed in the benefits of taking a daily vitamin, but what about the topical perks of vitamins for your skin? Just like taking your supplements, there's a vitamin for every one of your skin concerns, but it might be tricky to get your A into G when it comes to your ABCs. Here's everything you need to know about the multi-faceted, multi-lettered skincare essentials you need in your regimen ASAP.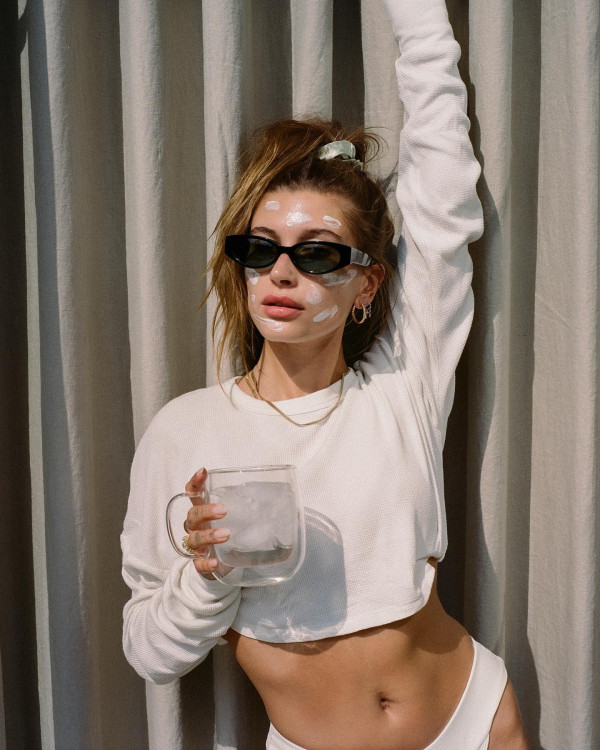 Vitamin A
In beauty circles, vitamin A is known as the gold standard in anti-ageing. It works to stimulate cell renewal and refine fine lines and wrinkles, as well as improve elasticity and overall skin health.
Try: Me Today Vitamin Renew A Serum
Combining the best of science and nature, a blend of vitamin A (0.3%) and anti-ageing botanicals bakuchiol (2%) and rosehip, work to firm and smooth your skin. Strengthening the skin's natural barrier while targeting fine lines and wrinkles, it reveals a renewed complexion.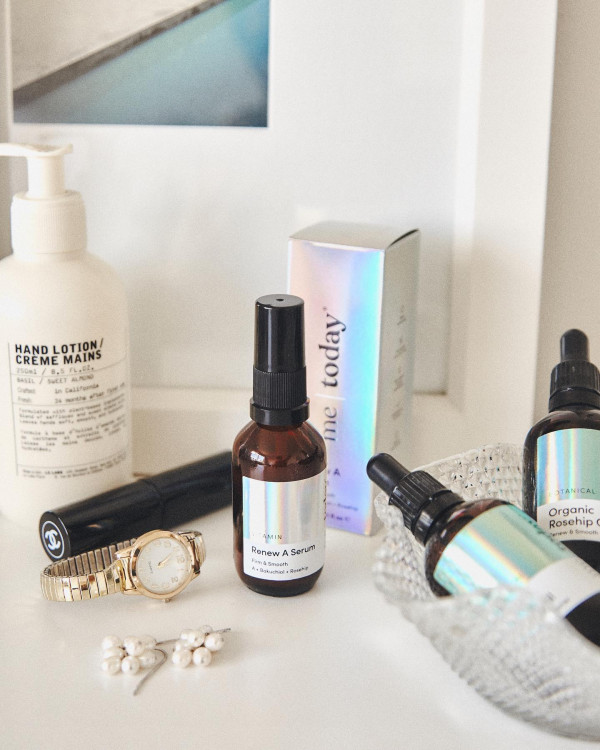 Vitamin B
Best known for helping skin maintain its normal barrier function, vitamin B3 is a hard-working skin clarifier, while B5 is incredible for boosting hydration, preventing moisture loss and soothing conditions like eczema.
Try: Me Today Vitamin Purify B3 Serum
Potent vitamin B3 niacinamide (5%) and Gigawhite, a curated blend of seven skin-purifying botanicals, clarifies and refines while reducing the appearance of hyperpigmentation and blemishes.
Try: Me Today Vitamin Bounce B5 Serum
Leveraging vitamin B5 (2%), vegan hyaluronic acid (2%) and hydrating botanicals watermelon, aloe vera and cucumber, it provides deep hydration and skin-plumping benefits.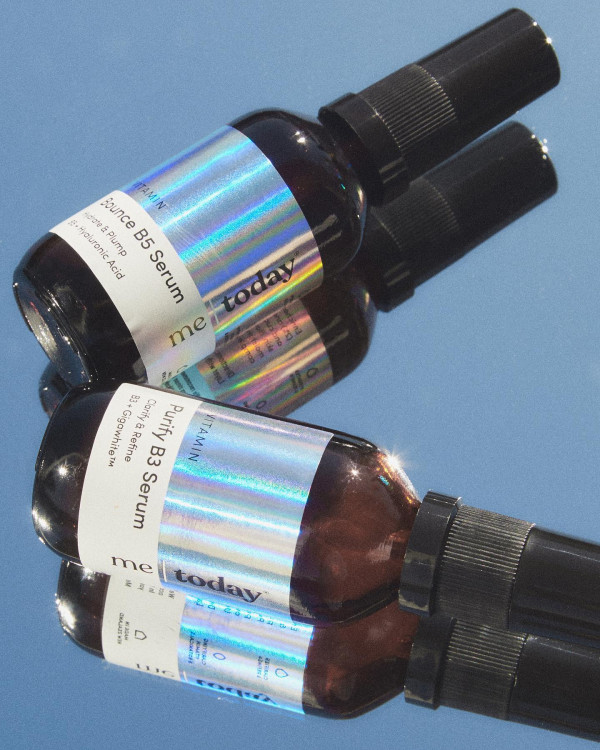 Vitamin C
Vitamin C is the ultimate multi-tasker. As well as being a powerful antioxidant to neutralise free radicals, we need vitamin C to help produce collagen in our skin, AKA the fountain of youth. When applied topically, vitamin C also restores radiance, luminosity and a more even skin tone.
Try: Me Today Vitamin Glow C Serum
Enriched with highly stable vitamin C (6%) and brightening botanicals strawberry and kiwi seed—which are naturally rich in vitamin C—it brightens and nourishes for a lit-from-within glow. What's more, the Glow C Serum provides additional antioxidant support by improving signs of sun damage.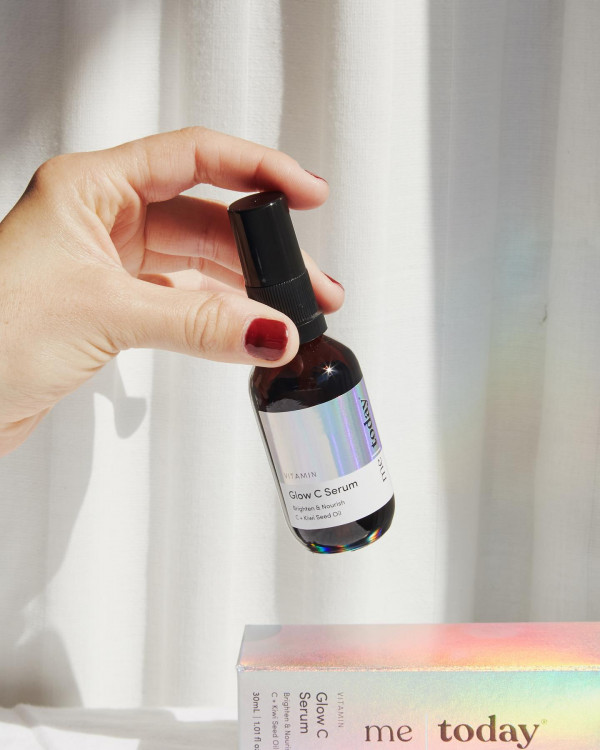 When it comes to skincare, there is no one we trust more than Me Today Skincare. Their highly concentrated range of vitamin skincare harnesses a combination of active vitamins and supporting natural botanicals to provide targeted treatment for your skin. The cruelty-free and vegan-friendly range boasts 93%+ naturally derived ingredients and is a must in all our skincare routines.