Introducing our newest winter essential: Dermalogica Daily Milkfoliant
With winter in full swing, you might find your skin has suddenly turned on you. Dry patches, redness and lifeless, dehydrated skin? Blame it on the weather. But not all is doom and gloom. For a gentle hit of moisture and exfoliation, turn to Dermalogica Daily Milkfoliant for the ultimate skin boost!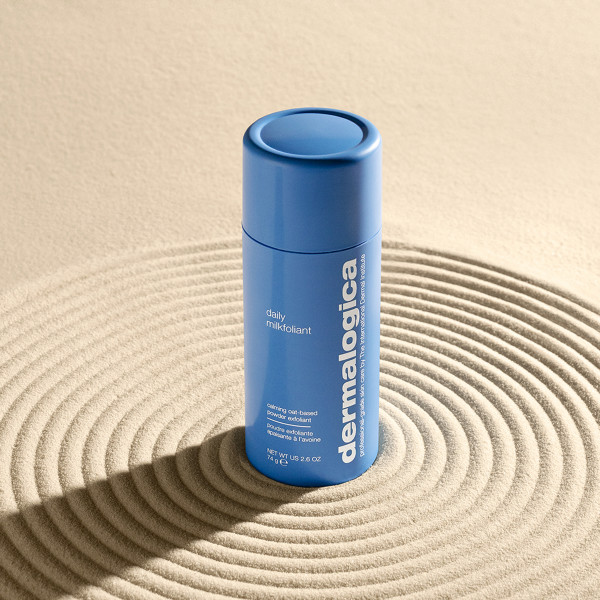 If you're at all serious about winter skincare, this new product from Dermalogica is for you. From the experts who brought us the cult-status exfoliating powder, The Daily Microfoliant comes a new powder exfoliant that smooths and soothes all skin conditions. Joining Dermalogica's Foliant Franchise, Dermalogica Daily Milkfoliant is worth all the hype and here is why.
The Daily Milkfoliant is a calming vegan exfoliating powder that smooths skin while supporting the skin's moisture barrier. Featuring hints of oat and coconut, the calming combo activates when in contact with water, releasing botanical extracts that polish away dead skin cells. Additionally blended with Grape Extract and Arginine (both rich in AHAs and BHAs), this milky must-have is a moisturising miracle product.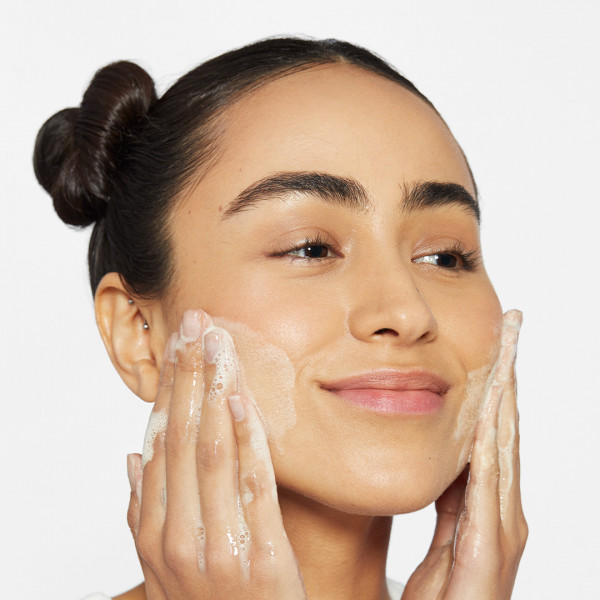 Not just a hydrating hero, Dermalogica's Daily Milkfoliant nourishes and replenishes the skin with essential minerals, coconut milk and ultra-hydrating hyaluronic acid, aka the holy grail of skincare ingredients. Hyaluronic acid boosts and smooths your skin while also reducing inflammation and quickening your skin's healing process, making it a no-brainer when looking after your body's largest organ.
Clinically proven to even out your skin's texture, 90 percent of Dermalogica consumers report significant smoothness after just one use. The gentlest product from the Foliant Franchise, The Daily Milkfoliant is perfect for all skin types, bringing all the benefits of an exfoliant without the harshness or irritation.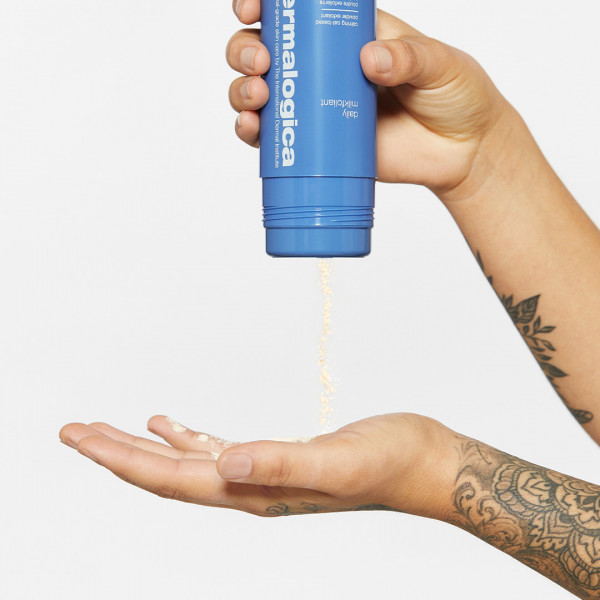 How to use it is the easiest part! Dispense a half-teaspoon into wet hands and create a creamy lather by rubbing hands together. Apply to the face in circular motions, avoiding the eye area. Massage gently for one minute, then rinse thoroughly.
The Daily Milkfoliant is just the thing to wash away your winter woes, so bathe your face in some much-needed moisture and reap the rewards.