Get that perfect pout with Clarins Lip Comfort Oil
A firm favourite amongst us glazed lip aficionados, Clarins Lip Comfort Oil is, and always will be, our go-to. Flaunting high shine, natural ingredients and nourishing abilities, it's a must-have in any well-stocked purse. The new product has us packing a pout, with more lip care benefits to soak your smackers. Read below for everything you need to know about the much-loved lip lacquer we just can't live without.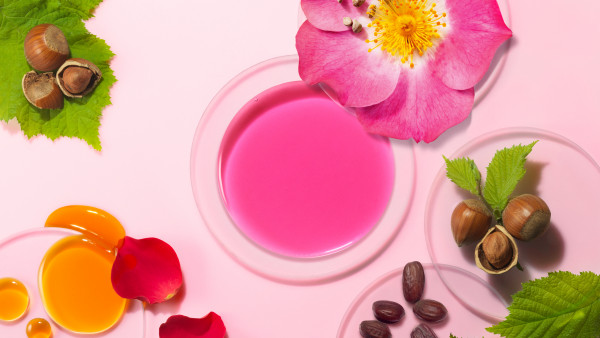 Boasting organic Jojoba, Hazelnut and the new 'star' ingredient, organic Sweetbriar Rose oil, this new formula has been perfected and enriched with 93% naturally-sourced ingredients, including 30% highly nourishing plant-based oils.
A cocktail of unique oils blended into one, this glossy essential offers lips a true wave of hydration, while nourishing, protecting and repairing to the max. The lip oil softens, soothes and hydrates immediately after application, and continues to do so throughout the day, making it a no-brainer when you're on-the-go.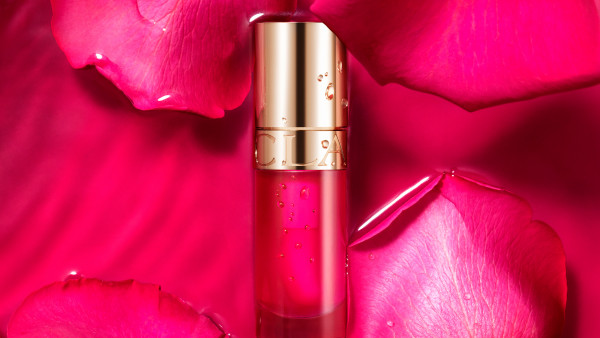 Clarins Lip Comfort Oil feels good and looks good. Boasting eight beautiful shades, from the glossy-but-clear, Honey (Shade 01) to their deep purple, Plum (Shade 10) and a Pitaya pink (Shade 04) for a natural shine, this lovely lippy has got your colour covered. What's more is Clarins Lip Comfort Oil makes use of a very intelligent pigment which reacts upon contact with your lips and adjusts their pH by revealing their natural shade. A tailored lip colour just for you? Sounds like a make-up must-have.
Our favourite part about this next-level lip nourisher? It's lightweight. Don't let flashbacks of your hair sticking to your gloss and rubbing all over your face stop you from donning a shine on your lips. This lip oil has been formulated to provide shine, not a sticky situation. Acting as a thin protective veil on the lips, Clarins Lip Comfort Oil drapes lips in comfort while feeling completely weightless after application - maximum sensoriality with maximum shine.
Gloss by day and mask by night, this luscious lip oil can double as a lip colour and a lip treatment. By applying Shade 01 of Clarins Lip Comfort Oil nightly, lips appear regenerated, moisturised and soft, and feel even better. A lip oil that is there for you throughout your 9 to 5 and picks up the pieces after a hard day's work? It's the bestfriend of lip products.
Drench your lips in a product that nourishes and knows how to show off. Natural colours with natural ingredients, it's the ultimate no-nonsense lip oil that provides gloss, shine and next-level hydration. Whether it's a night on the town or a night spent in, get yourself a product that can do both with Clarins Lip Comfort Oil.