The five up-and-comers to look out for at next week's VNZMAs
America has the AMAs, the MTV Music Awards, and the Grammys, Europe has the MTV EMAs, and Australia has the ARIAs. A lot of acronyms, sure, but also a bucket load of talent to boot.
This time next week, we'll be gearing up for New Zealand's own version of the prestigious music awards, the VNZMAs.
Every year, the country's top musical talent, notable VIPs and New Zealand media come together to celebrate both up-and-coming, and breakthrough artists who are putting us on the map.
This year, the VNZMAs are set to take over Auckland's Spark Arena, with a noteworthy line-up including Lorde, Swidt, Theia, and Teeks set to perform to a crowd of thousands.
With 29 awards up for grabs, ranging from Single of the Year through to Breakthrough Artist, we paired up five up-and-coming NZ artists with five of Maybelline's top makeup artists, for a bit of a friendly competition-before-the-competition.
Challenged with creating a beauty look for these five female artists using a mix of Maybelline's artistry products, each artist carefully considered the artist's own style before picking up their contouring brush.
The lucky winner will be appointed as the New Zealand Maybelline Makeup Director for 2018 – a prestigious title to boot! A panel of judges, including Remix's own Ashleigh Coldicutt, and Maybelline ambassador Matilda Rice, will be selecting the winner on Monday morning.
Check out the five final looks below, and check back on our Facebook and Instagram page on Monday to find out who took out the top prize!
Created by Gee Pikinga
Gee used a variety of cool purples and blues in the Maybelline range to create this striking look on the 'Milestones' songstress. The hero here? Maybelline's The Rock Nudes Palette, featuring a range of heavy metal colours that deliver the ultimate rock-n-roll edge. 'This look is a nod to nineties glamour and the 'Bling' of hip hop artists like Missy Elliott, that have inspired both Jess B and myself throughout our careers. This look celebrates Jess' strength, hardcore edge but also her vibrancy and femininity,' Gee explains. A saucy, perfectly-lined mauve lip showcases Jess B's natural lip shape, while blue eyeshadow smudged in the crease of her eyelid offers depth to the eye area. Purple-hued liner frame the lower lash line, and a generous flick of liquid eyeliner cement Jess's look firmly in 2017. Reflective of her own fashion look and demonstrating excellent application techniques? Check and check.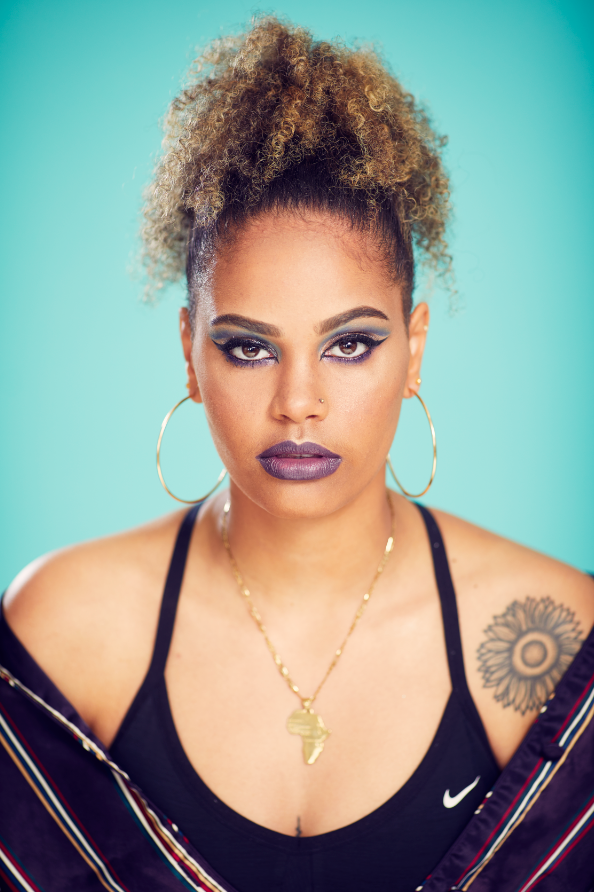 Created by Morgan Manson
Dancing to the beat of her own drum, DJ Arii Jade is well-known for her wardrobe of unicorn-inspired hues, metallic sequinned platform shoes, and mermaid-esque purple tresses. There's no denying Maybelline artist Morgan had fun with this look, opting for a mix of pinks and purples to reflect Arii's style. 'Her aesthetic lends itself to a bright, bold look – anything else wouldn't be right. Arii's style is fun, vibrant, daring – it's not something just anyone can pull off; it's unique. I've made the makeup the same,' Morgan outlines of Arii's look. To nail a flawless complexion, Morgan used Maybelline's Fit Me Matte and Poreless foundation, the lightweight formula works a dream to mattify and refine pore size. A lighter wash of lavender over her eyelids set the perfect base for creating intensity with a darker purple shade in the same family to the outer corners of Arii's eyes. To finish? A swipe of poppy pink lipstick. Super fun – we think so!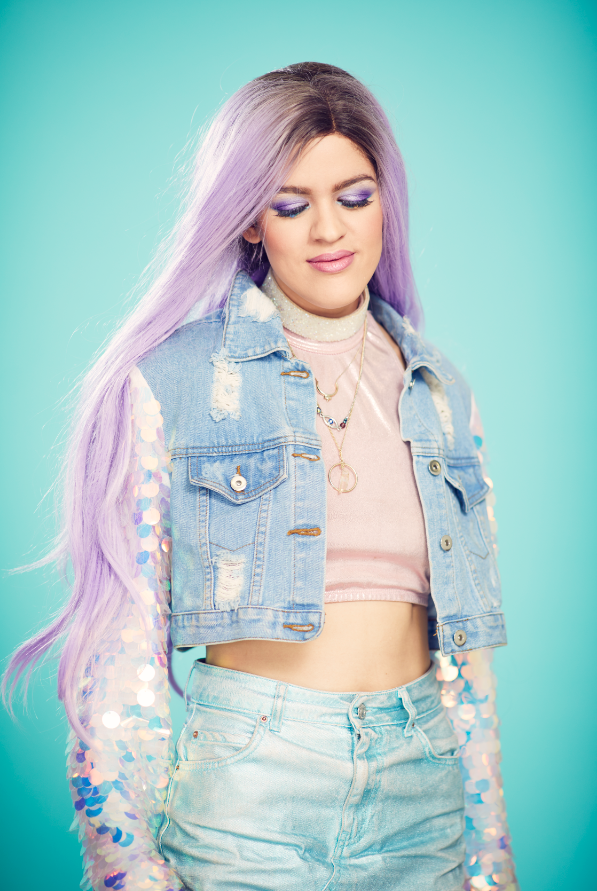 Created by Bella Henry
Musical talent clearly runs in the McDell family. Younger sister to Kiwi artist Jamie, Tessa is trailblazing her own way into the music scene as one half of musical duo, DUNES. Before designing Tessa's look, Bella took the time to get to know her personal style. 'I found out she doesn't tend to wear much makeup, or like anything too over the top, so I created a look that focused on flawless skin, while taking things to the next level with a smoky eye to give her that flare and edge that reflects her as an artist,' Bella explains. Bella highlighted Tessa's own natural beauty with this classic beauty look, keeping skin dewy and fresh, brows brushed gently upwards, and a light pink wash of colour over Tessa's cheeks. For eyes, Bella used a combination of Maybelline products to achieve a soft smoky eye, topped off with lashings of Big Shot Mascara, the volumizing formula offers bold lashes in just one coat. Tres chic!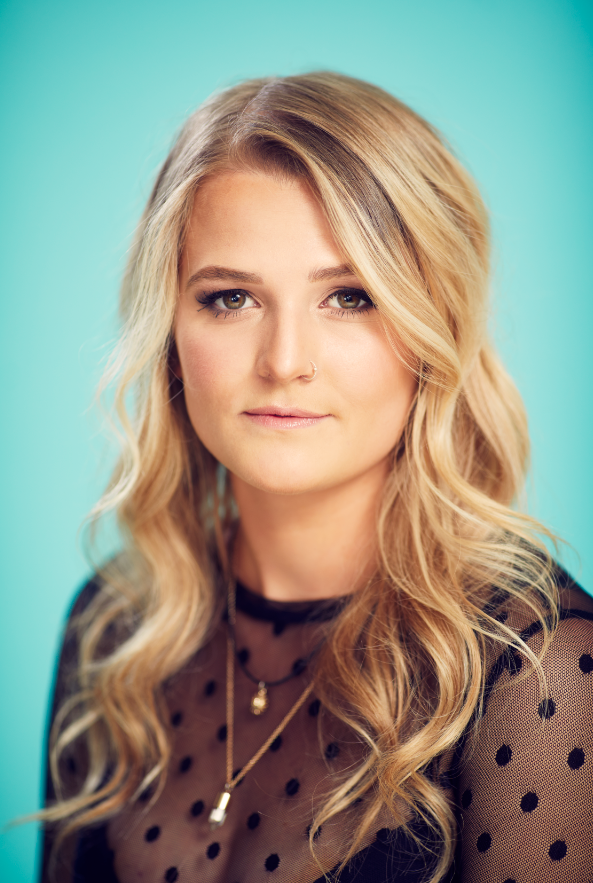 Created by Angela Stewart
With an Instagram handle like @repulsivewoman, Millie Lovelock is anything but. Maybelline artist Angela Stewart drew inspiration from the raven-haired beauty's attire to inspire this beauty look. 'Millie's cropped, wavy hair and blunt fringe felt like it was a nod to the 1920's, an era I love for the renegade fashion, music and newfound passion for makeup! I knew a dark matte chocolate smoky eye… would work well here,' Angela says of the look. Millie's porcelain skin looked even more flawless when contrasted with the punchy crimson shade of Maybelline's Color Sensational Loaded Bold Lipstick in Blackest Berry, a creamy matte, ultra-hydrating formula that delivers a hit of colour. This was complemented by a soft wash of peach and light brown over eyelids. This combination of hues accented Millie's blue-grey eyes beautifully. Top points from us!
Created by Amber Carroll
'Fortune favours the bold' appears to be the adage adopted by Maybelline artist Amber Carroll with Laura Lee Lovely's look. 'I wanted to create something fun and a little bit edgy for Laura Lee's red-carpet look. One of Laura's muses is Blondie, so the look was inspired by her. We chatted over FaceTime before the shoot as I wanted to get a feel for her personality and vibe… I wanted something glam but strong at the same time,' Amber says. Drawing on a blend of fiery red shades, this look is designed to draw attention to two prominent areas on the face – eyes and lips. A glossy red pout appears all the more kissable; while the smoky red eyeshadow pulled from Maybelline's The Burgundy Palette offers Laura a smouldering gaze. This diverse palette boasts warm notes of muted burgundy, perfectly curated with gilded amber pigments and rose gold nudes. A delicate liquid winged cat eye is sharp enough to cut diamonds, and a small dot of white in the corners of Laura's eyes gives her a 'wide awake' look. The bold and beautiful? We think so!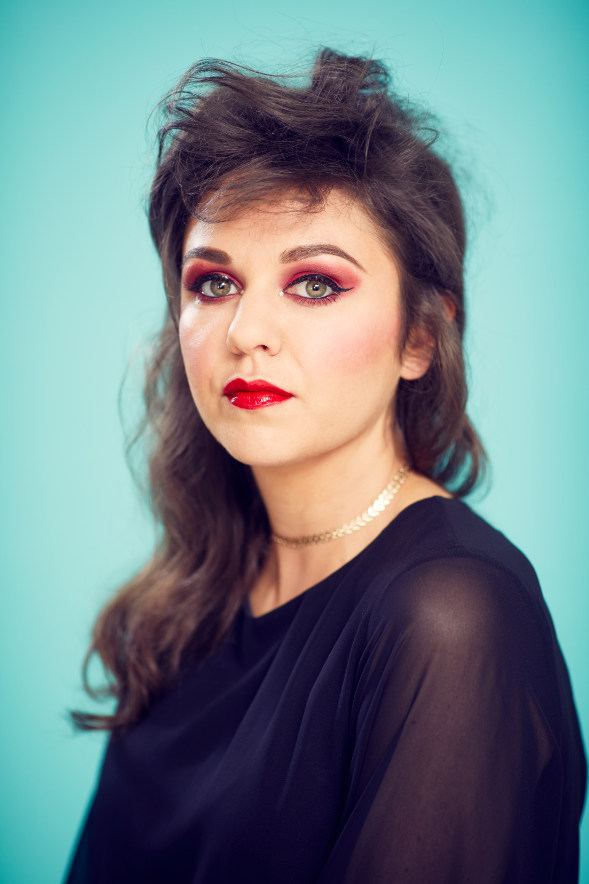 Keep your eyes peeled for these five talented musicians come next week, armed with Maybelline artistry teams to ensure their beauty looks are on fleek during the awards ceremonies!
Head here for more.
Photography by Stephen Tilley.