An expert predicts the big upcoming lipstick trends
Good news! Lipstick is making its long-awaited comeback in 2021. Along with some semblance of normalcy this year, comes the return of colour - and we couldn't be more ready to welcome it back. It's no secret that a simple swipe of lip colour can deliver an instant boost, perking you up on a sleepy Monday morning. After the events of last year, it brings a familiar comfort, signifying a brighter year ahead. So, with that in mind, we talked to Lifestyle Awards Pout Perfector Finalist Karen Murrell, to get her predictions for upcoming lip trends for the autumn/winter season.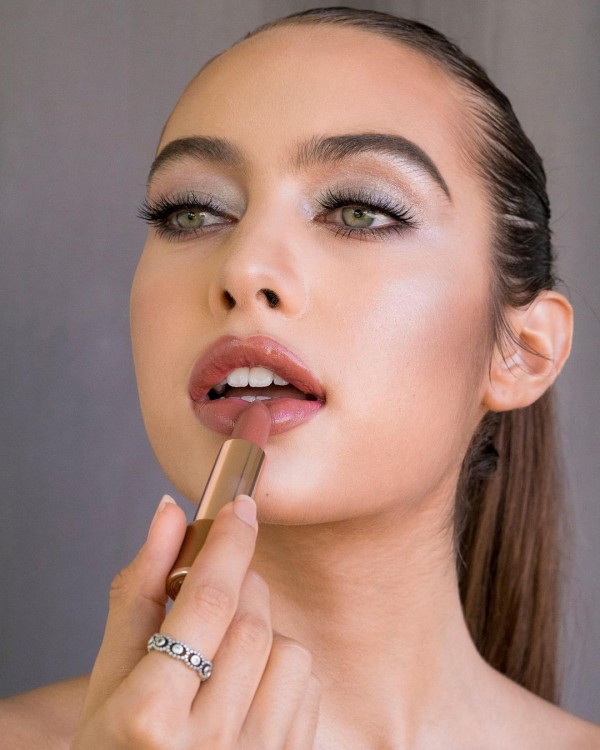 Karen Murrell's lip collection is designed to inject vibrant colour into your daily routine, naturally. The formula and shades, derived from Mother Nature and her floral splendour, comprise only natural ingredients, championing avocado and evening primrose oils, candelilla, carnauba wax, cinnamon and sweet orange. Sounds dreamy right? Not only will you be treating your lips to hydrating long-lasting moisture, but the no compromise, highly pigmented formulas deliver impressive staying power too.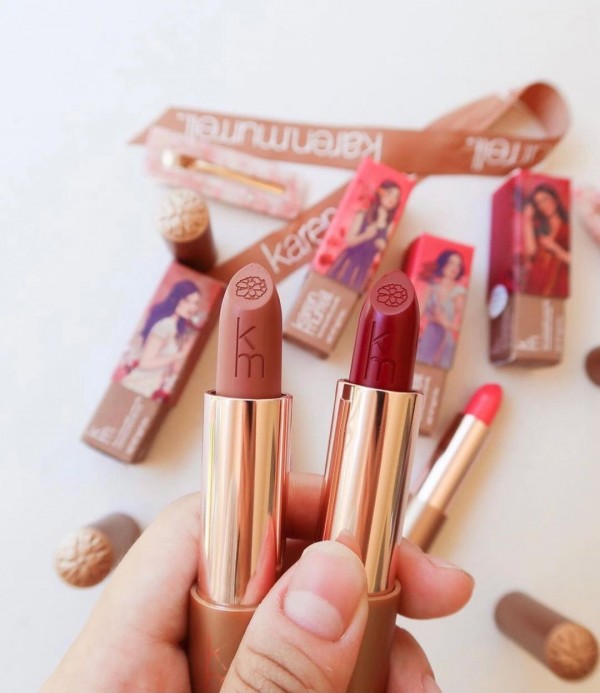 While we're all suckers for a decadent berry lip, the latest statement shade to obsess over transports us straight back to the '90s: signature browns. Think grounded, burnt wood browns that offer a subtle glam to elevate a no-makeup-makeup look.
We're not the only ones obsessing over the return of the browns either, with the trend gaining celebrity approval by the likes of Kim Kardashian and JLo, showcasing how the autumnal hue is both flattering and versatile for all occasions. We're calling it: a brown lippie is this season's handbag essential.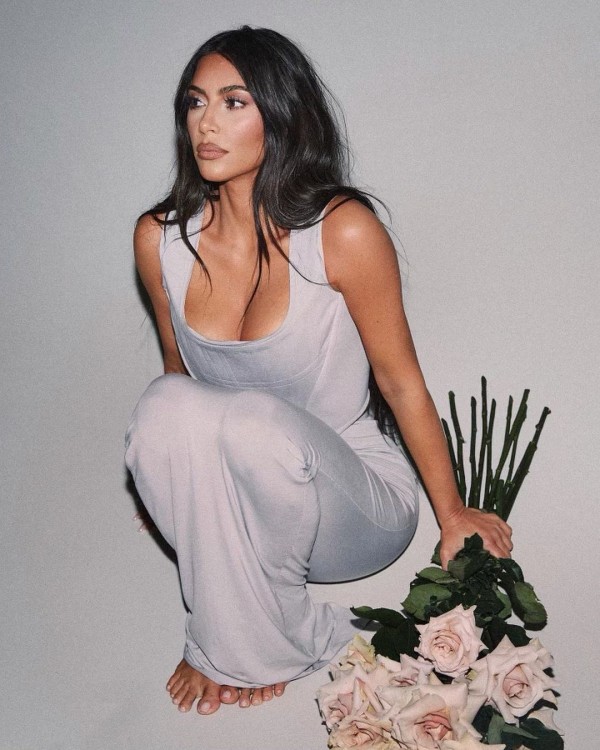 Achieving the lip look
Unsure how to achieve the brown lip statement as we ascend into winter? Start off by selecting a long-wearing deep brown liner. Make sure the pencil's edge is sharp enough to precisely line your lips. Beginning from the cupid's bow, line the full edge of your lips before filling in the lip with the same pencil shade.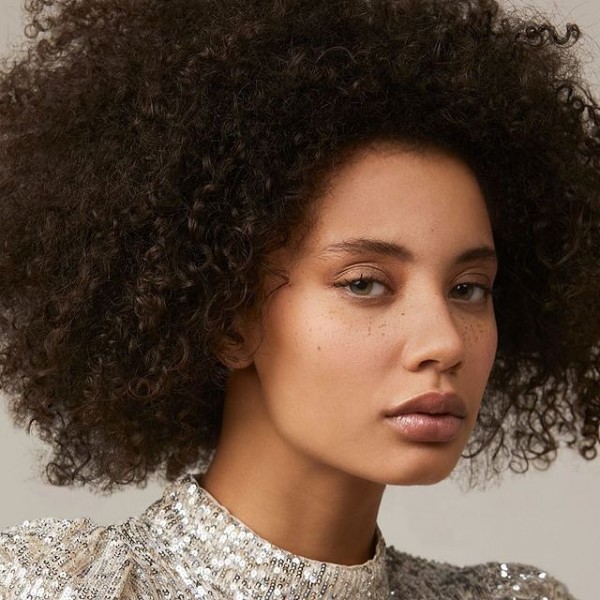 Choose a lighter brown lipstick shade to apply over the fully pencilled lip, to create the illusion of depth and definition. Our go-to's are the Karen Murrell cult favourites 02 Cordovan Natural, 09 Sandstorm, 14 Orchid Bloom, or 23 Blushing Rose.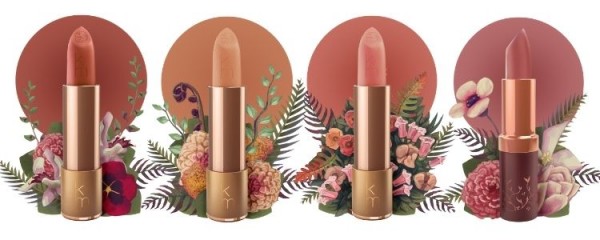 Credit from left to right: Karen Murrell 02 Cordovan Natural, 09 Sandstorm, 14 Orchid Bloom, 23 Blushing Rose
To complete the lip look, finish with your favourite gloss to add extra shine, depth, and turn into a ready-to-wear day-to-night look.
Warm shades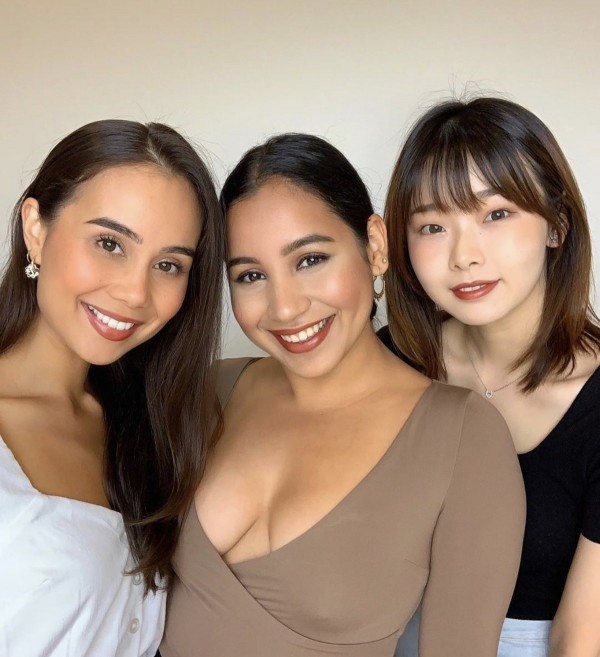 If brown isn't your forte, not to worry - deeper, rich warm hues continue to rule the colder months, with luxe rust red and terracotta shades winning over our hearts. For a fierce look, the 21 Fiery Ruby from Karen Murrell serves glamour and versatility, complementing any outfit. Or, 22 Bordeaux Rouge, provides an intensified iteration through deep berry hues. For those inclined to wear warmer tones, opt for 24 Haute Bohème, a luxurious metallic bronze guaranteed to turn heads on your next night out.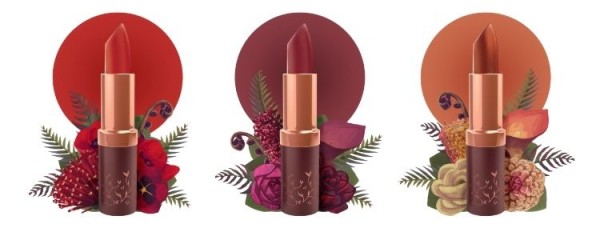 Credit from left to right: Karen Murrell 21 Fiery Ruby, 22 Bordeaux Rouge, 24 Haute Bohème
Pink pouts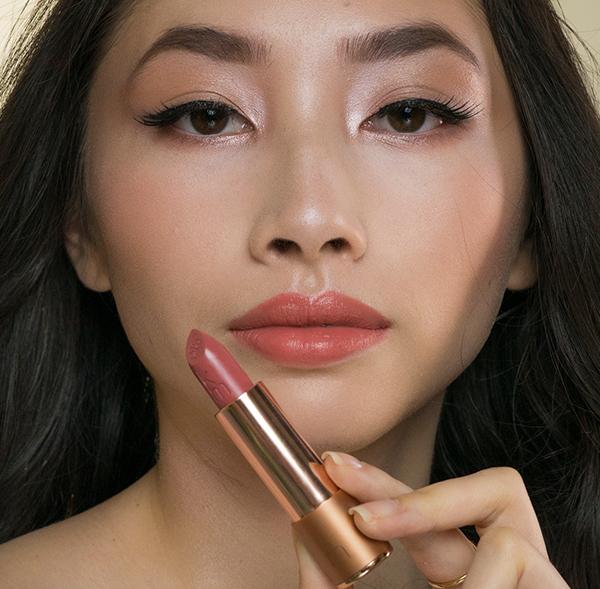 Pink hues remain a transeasonal staple. The soft feminine shade makes for a flattering alternative to nude, making lips look fuller and plumper. For the perfect pink pout, look no further than Karen Murrell's best-selling shade, 05 Violet Mousse. An unrivalled take on "your lips but better" this pink lipstick is the little black dress of lipsticks, suited beautifully to all skin tones. For those searching for a brighter pink, both the 13 Camelia Morning and 16 Lavender Laughter exudes soft floral tributes with bursts of vibrant pink.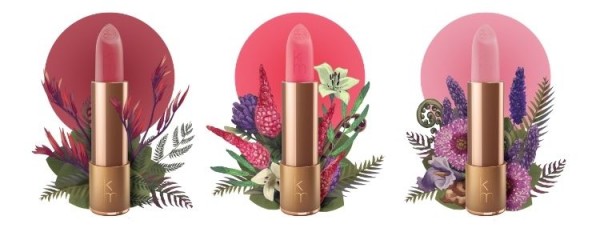 Credit from left to right: Karen Murrell 05 Violet Mousse, 13 Camelia Morning, 16 Lavender Laughter
Prepping your lips
The welcoming of colder weather brings 99 problems, and sensitive lips is definitely one of them. In reaction to the temperature drop, lips often become inconveniently cracked and dry, which is bad news for lipstick lovers.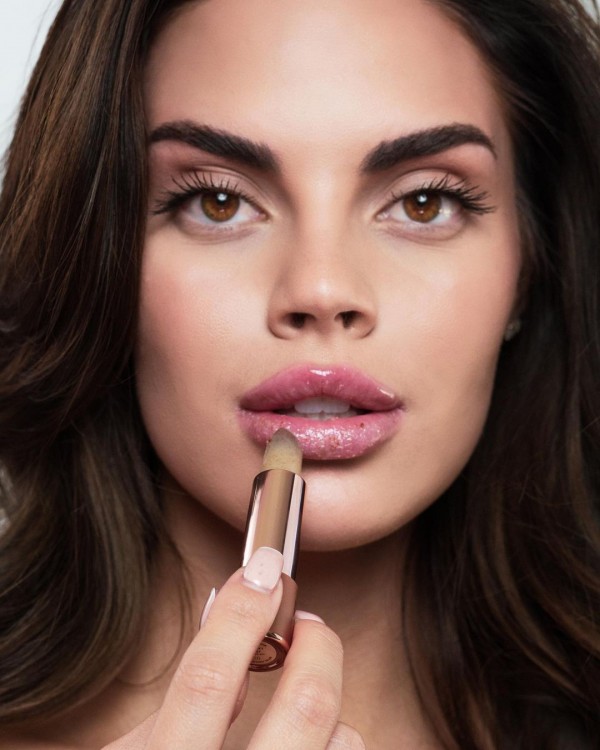 Queue lip self-care: just as a primer creates the perfect canvas for foundation, a lip scrub is your newest essential for achieving a smooth, pillowy pout. If you're addicted to slathering on lip balm to keep chapped lips at bay, exfoliating lip scrubs can easily be tied into your daily night regimens for fresh and hydrated lips.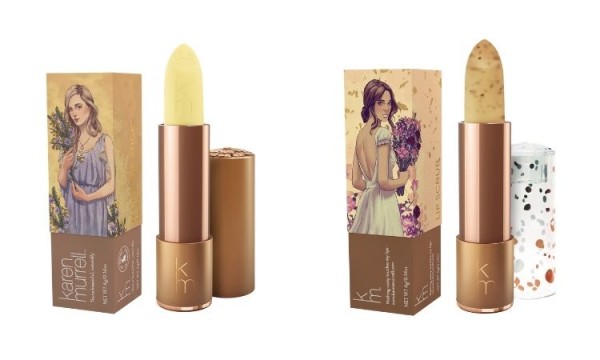 Credit: Karen Murrell 01 Moisture Stick, Sugar Scrub
Karen Murrell's Sugar Scrub and Moisture Stick will be your new go-to against the colder weather. The Sugar Scrub, features granulates of coconut sugar to smooth and nourish, revealing a silky-soft lip. The 01 Moisture Stick serves as the perfect complement to the scrub, a lip conditioning favourite that ensures long-lasting hydration to keep the sensitivity at bay *adds both to cart*.