Just add water: everything you need to know about the new breed of exfoliants
On the quest for velvety soft, glowing skin? Us too. Of course, there are the usual skincare suspects—like serums and peels—that get a lot of limelight (and rightly so), but there's an often-overlooked step that will see your skin reap equal rewards too: the humble exfoliant. We've got the lowdown on the new breed of exfoliant taking the beauty world by storm, its benefits, and our latest discovery from Clear Skincare Clinics that ticks all the boxes.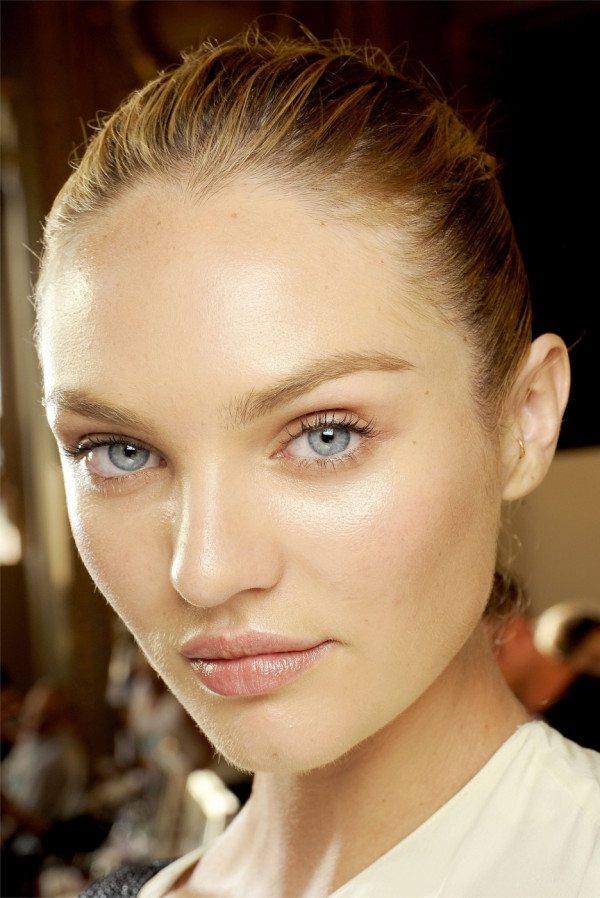 By now you probably know not all exfoliators are created equal – they come in many different shapes, sizes and consistencies. There are chemical exfoliators that use acids to slough off dead skin cells, traditional physical versions that pack a punch (but can be abrasive for sensitive skin), then there are powder exfoliants.
What is a powder exfoliant?
Our new favourite type of exfoliator, powder exfoliants, are a gentler way to ditch dead cells without leaving your skin raw. While only recently gaining mainstream traction, the mechanism of using powder, instead of kernels or beads, has actually been utilised for centuries to brighten and smooth skin. These next generation exfoliants are packed with ultra-fine dry granules—typically rice powder—to improve skin texture, clear and unclog pores and increase cell turnover.
In more great news, a new innovative powder exfoliant has just launched. Enter Clear Skincare Micro Polish Powder with Salicylic Acid. Redefining a vital step in your skincare routine, don't be fooled by its teeny-tiny composition, it works hard (and fast) to reveal a smooth and glowing complexion.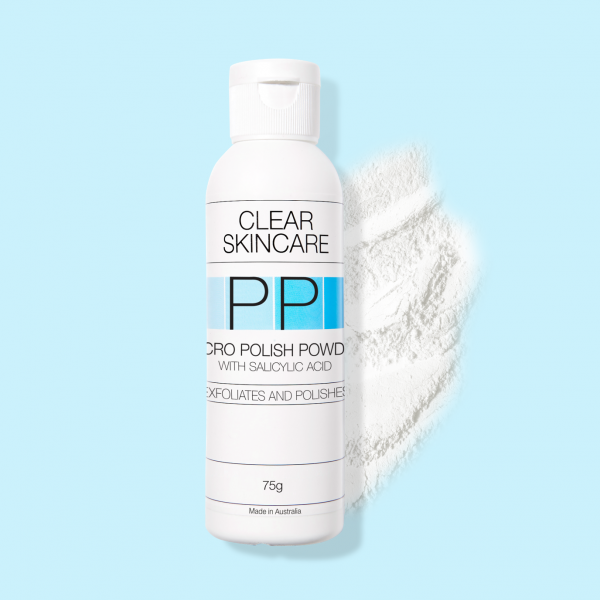 The benefits
Super gentle
When mixed with water, or with your facial wash for a supercharged cleanse, the finely-milled powder transforms into a milky paste, which gently lathers to remove impurities and buff the skin without scratching.
They're customisable
There's no one size fits all formula when it comes to skincare. Whether you have oily or super dry skin, or somewhere in between, a rice powder formulation allows you to completely tailor your exfoliation to you. The amount of water you add to the mix informs the strength of the scrub, allowing you to adjust depending on the day, the season, or your skin type.
Great for blemish-prone skin
A key benefit of the Clear Skincare Micro Polish Powder in particular, is the inclusion of salicylic acid. Derived from the Meadowsweet plant, it helps to unclog pores and reduce oil and sebum secretion, in turn reducing acne and breakouts.
No liquid
Aside from the obvious skin benefits, a water-free formula is also an eco-friendlier option. You may think a resource like water is a given, but it's increasingly scarce. Traditional beauty cleansing products contain 80-95 percent water, so considering a waterless version is a great step towards reducing unnecessary consumption. Bacteria and mould also have a hard time growing in dry environments, which means powder exfoliants often contain fewer preservatives and have a longer shelf life than their liquid counterparts. Another bonus: They are travel-friendly. Chuck them into your travel bag this summer, without the risk of leakage throughout your suitcase. Triple win.
How to use
Step 1
Mix desired amount with water or cleanser. Beauty editor's tip: It can also be used as a lip scrub to help replenish dryness.
Step 2
Massage into face and neck using circular motions for at least 30 secs.
Step 3
Rinse with warm water and pat dry.
With the change in seasons, the Clear Skincare Micro Polish Powder with Salicylic Acid is a timely addition to your skincare regimen for healthy, radiant skin year-round.