Moroccanoil is a blondes best friend
Blondes might have more fun, but after a summer of sun, sea and sand, maintaining bright tresses can be hard work. Whether you're bottle blonde or au naturel, you may have encountered unwanted yellow tones creeping in over the years. However, there's no need to lose your cool (pun intended) thanks to the brass-banishing prowess of arguably the best beauty innovation of all time: purple shampoo, and now, purple conditioner.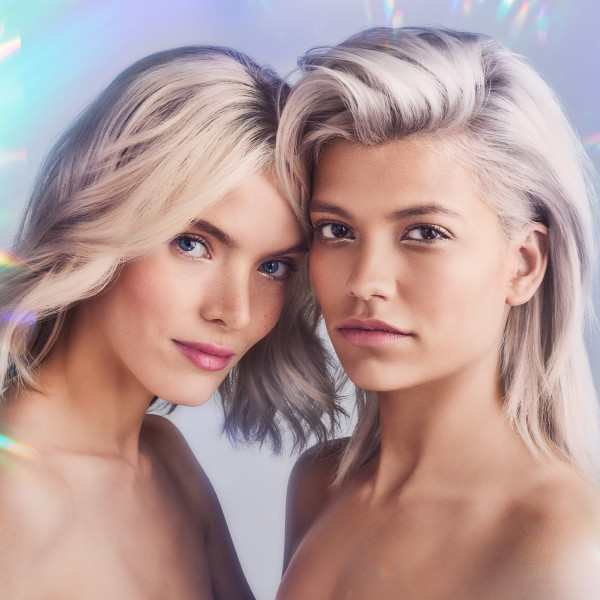 For the unacquainted, a purple-tinted shampoo contains pigment to neutralise brassy tones on lighter hair. From full-throttle icy platinum to cool and creamy tones, it's a must-have in every blonde's beauty arsenal. While most popular among lightened locks, grey hair and brunettes with highlights can equally benefit from its colour-cooling benefits.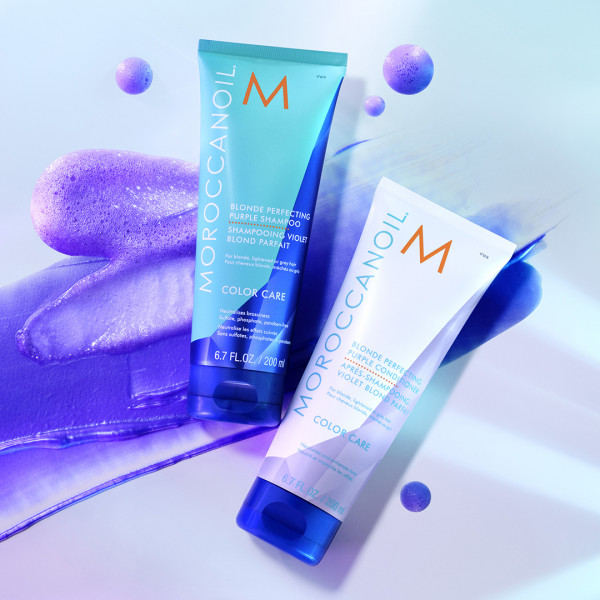 So, you've heard of purple shampoo…but what about purple conditioner?
In addition to UV damage, other external aggressors, like chlorine and air-conditioning, can strip hair of its natural oils causing further strain on fragile light lengths. Alongside a purple shampoo, pitch-perfect blonde requires hydration to repair and restore it to its fresh-outta-the-salon potential. Enter the new Moroccanoil Blonde Perfecting Purple Conditioner.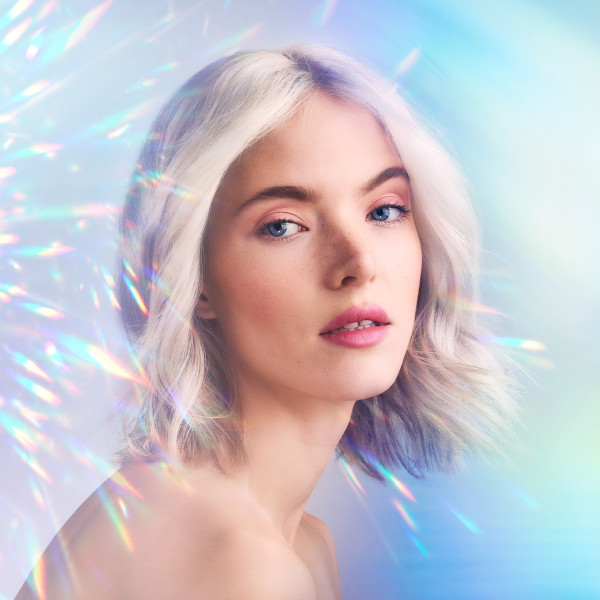 From the leaders in oil-infused haircare, comes a hardworking sidekick to the award-winning Moroccanoil Blonde Perfecting Purple Shampoo. The freshly launched gentle conditioner works to smooth and soften hair while offsetting unwanted brassiness, revealing brighter, more radiant colour.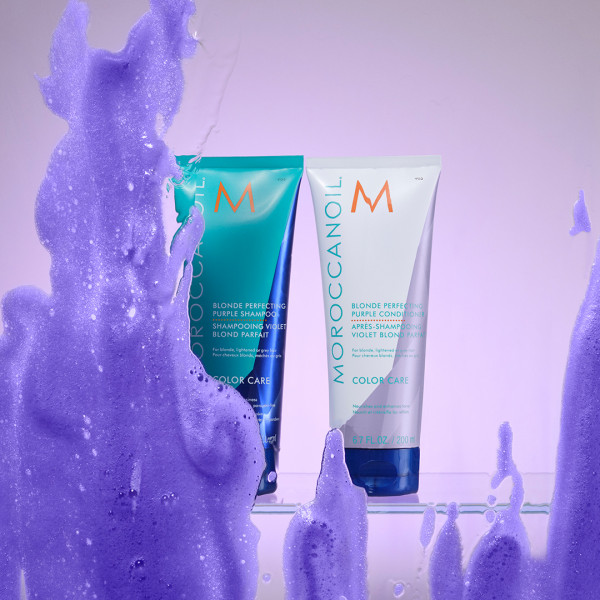 Similarly to its counterpart, the Blonde Perfecting Purple Conditioner deposits violet pigments on the hair with each use. Not to be confused with your run-of-the-mill purple shampoo though, this colour-safe formula features rich, iridescent pigments with a satin lustre and superior coverage properties. To round out the ultimate blonde routine, the new conditioner features Moroccanoil ArganID™ Technology to deliver the antioxidant powers of argan oil deep into the cortex, while helping to seal the cuticle and impart brilliant shine. Meanwhile, a blend of amino acids offers colour protection and repair benefits to strengthen the hair's integrity, which helps to improve colour retention.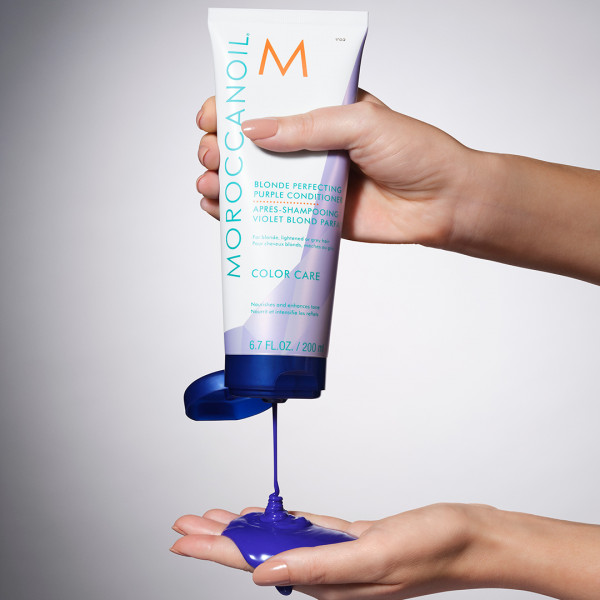 How to use
After shampooing the Blonde Perfecting Purple Shampoo, massage the conditioner into the hair for 1-2 minutes while basking in the instantly recognisable, signature Moroccanoil fragrance. With its seriously soothing notes, it's probably the one time you won't skimp on application time. For enhanced toning, leave on for up to five minutes for even more indulgence.
There you have it – the perfect pair to keep light lengths lustrous without weekly trips to the salon. Thank us later.