Laser Clinics New Zealand opens at Sylvia Park
As a beauty editor, I'm very lucky to have the opportunity to try a myriad of beauty treatments, from first-to-market innovations to the weird and quirky, you name it and I'll put my hand up to try it. However, ask me what one treatment I'd dip into my pocket for - and is 1000 percent worth every dollar - and it would be laser hair removal without a doubt.
I've converted almost all my friends because it literally is life-changing. So, when one of the biggest laser clinics globally launched in New Zealand I was very excited. Fast-forward to today, and Laser Clinics New Zealand has expanded at rapid pace, now opening the doors to its 19th clinic at Sylvia Park.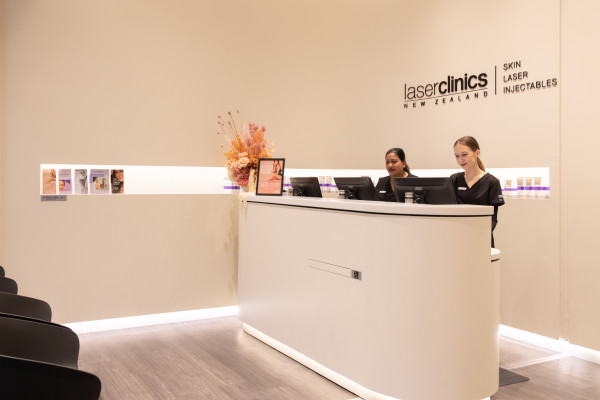 One of over 165 clinics globally, Laser Clinics New Zealand is part of the largest international cosmetic clinics group. As the name suggests, they're leaders in laser hair removal, but they do so much more. Offering everything from skin treatments like peels and needling, to cosmetic injectables.
With a treatment for every skin goal or concern, there's something for everyone. Below we delve into Laser Clinics New Zealand's all-encompassing offering…
Laser hair removal
Kicking off where it all started, Laser Clinics New Zealand utilises the latest market-leading laser hair removal technology - Candela GentleLase Pro and GentleYag Pro. Rest assured you're in safe hands, the highly trained laser therapists operate the world's most efficient hair reduction system with meticulous care, catering to all skin types, skin tones and genders. The main deterrent of laser hair removal can often be the investment, but I like to think of it this way: permanent hair removal = savings in the long run. Think about all the future savings you'll have from ditching the razor and regular wax appointments. To celebrate their latest location, Laser Clinics New Zealand Sylvia Park is offering 50 percent off laser hair removal (and skin treatments) when you prepay for six or more treatments*. Another consideration for many is the pain, but I can assure you it's less than waxing. It also comes down to where you go. Laser Clinics New Zealand's lasers feature a unique dynamic cooling device that helps to calm, soothe and protect the skin.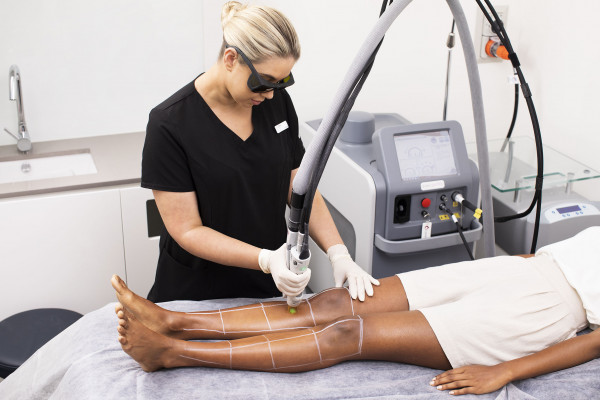 Skin Treatments
Following a complimentary consultation, a therapist will identify your concerns and tailor a treatment plan based on your unique skin goals.
Treatments include skin needling, microdermabrasion, pigmentation removal and cosmetic grade peels and Kleresca®, previously only available at dermatologists, which targets acne, rosacea and rejuvenation.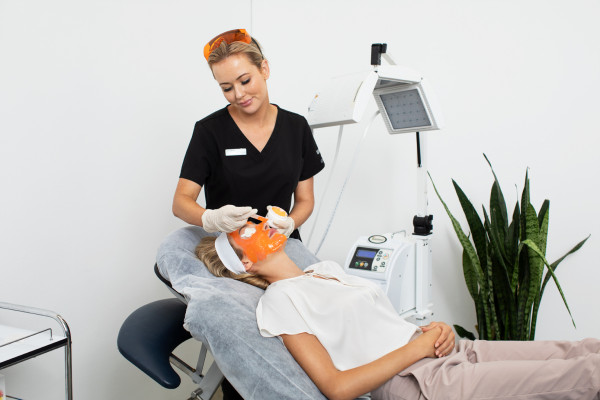 If you're not already well versed in the benefits of skin needling, it's a great place to start. The micro-needling process involves, as the name suggests, rolling a vibrating tool with stainless steel tiny needles over the face to gently prick the skin. These can penetrate up to a depth of 2.5mm, which causes thousands of punctures to the surface of the skin. This causes natural growth factors to be released, allowing nourishing hyaluranon—a natural carbohydrate in the skin—to be infused deep into the dermis, stimulating new collagen production.
In a nutshell, skin needling stimulates the production of new collagen and elastin in the skin, which in turn refines pore size, reduces scarring and stretch marks, improves tone and texture, and may even help soften fine lines. It can also help to reduce the appearance of brown pigment in the skin.
Cosmetic Injectables
If you've been considering injectables, Laser Clinics New Zealand have a highly capable team of medical doctors and registered nurses who perform the non-invasive treatment. The Sylvia Park team, include highly regarded registered nurse Karen Ahearn, who brings 12 years of appearance medicine experience, training and knowledge to the clinic.Dermal Filler and Anti-Wrinkle injections can be used to reduce the appearance of fine lines and wrinkles, as well as enhance natural features.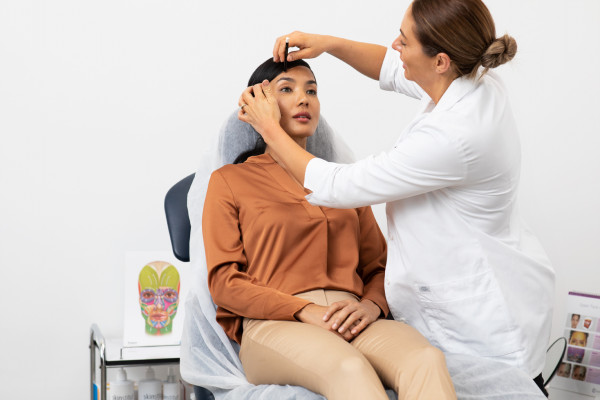 To learn more about the Laser Clinics New Zealand offering, visit the experienced and highly trained therapists and medical team at Laser Clinics New Zealand Sylvia Park. To celebrate the opening of Laser Clinics New Zealand at Sylvia Park, Remix has an exclusive giveaway on offer for readers.
WIN
$500 worth of Laser Hair Removal or Skin Treatments at Laser Clinics New Zealand Sylvia Park.