Huawei NZ launches the Huawei Sound in collaboration with Devialet and we've got your chance to WIN one.
They're certainly no strangers when it comes to ground-breaking innovation and design. Huawei has just unveiled their latest release a speaker, bolstered by Devialet-exclusive technology and packed with powerful audio capabilities with unbelievable portability. The best part? We've got your chance to win one.
WIN the latest HUAWEI Sound Speaker to transform your home into a real-life concert. Head to our Facebook and Instagram to enter!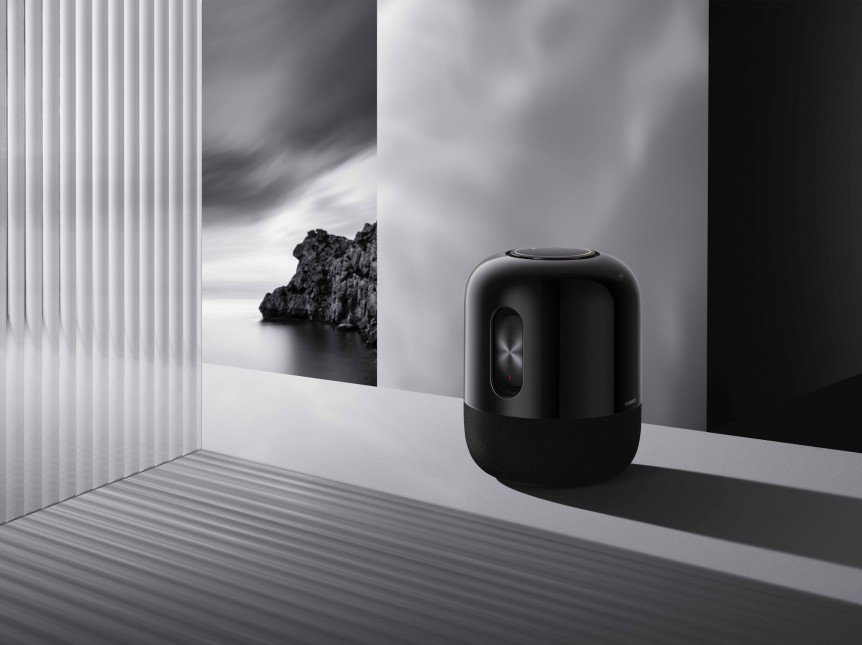 A speaker is a number one essential for throwing a memorable bash, so, it's no surprise that Huawei felt the need to fill a gap in the sound market, and create an ultimate game-changer (again).
Today, Huawei released a new wireless speaker as a part of the HUAWEI Sound Series, an exciting collaboration with acoustics giant Devialet. The duo joined forces to launch the HUAWEI Sound X back in 2019, to launch a first-of-its-kind premium wireless speaker. The speaker boasted unparalleled audio quality and acoustics technology that was accessible for everyday use.
The next-generation HUAWEI Sound is considered to be the 'crown jewel' from the creation of the Huawei X Devialet partnership. Don't be fooled by the small size of this newcomer, it delivers enhanced full-bodied audio immersion.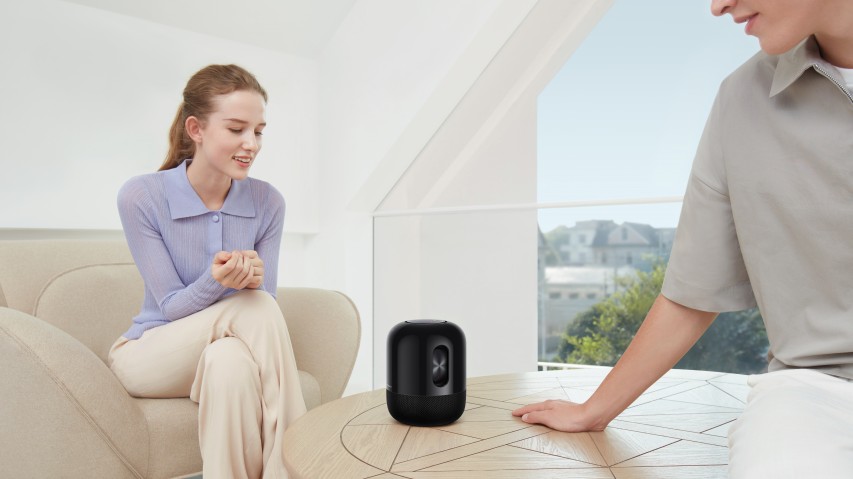 Below are four reasons why the HUAWEI Sound is your companion for every soirée you throw.
A compact body without the compromise
When it comes to party speakers, portability is everything. No one wants to be lugging around a huge speaker, or worse, a small one that doesn't hit the bass or volume level. The HUAWEI Sound has adopted an inventive, four-speaker acoustic design, with a 4-inch 40W woofer and three full-range 5W loudspeakers. Thankfully, strong bass has been a consistent highlight on the HUAWEI Sound series, and this new product has just raised the roof one step further - with Devialet's SAM® tech and a first-ever 1 woofer + 2 passive units structure. As a result, bass tones are deeper and fuller on HUAWEI Sound. If that's not enough, thanks to Devialet's Push-Push configuration, the HUAWEI Sound generates an astounding amount of power. Bringing two passive radiators reinforcing each other to counteract back wave vibrations, producing pristine audio at all times.
Devialet SPACE™ technology: Immersive soundstage
If you're hosting a get together to entertain your family and friends, a good music sound system is essential. HUAWEI Sound is packed with three evenly spaced full-rage tweeters, complemented by Devialet SPACE™ technology*, capable of filling a room with 360-degree surround sound - as if you're front row at a live concert show. If that's not enough for you, HUAWEI Sound gives you four enriching sound effects: Devialet SPACE Soundstage, Vocals, Hi-Fi, and Bass - adding customised ambience to any piece of music.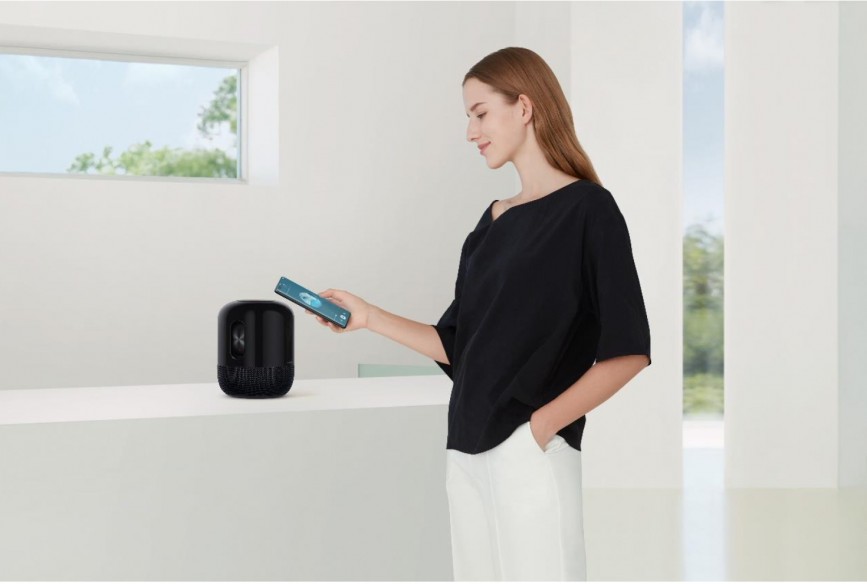 *To experience this feature, Devialet Space Soundstage mode in HUAWEI AI Life app must be selected.
Connection made with ease
Technological innovations aside, HUAWEI Sound also offers unmatched convenience with a diverse array of connectivity capabilities, including Bluetooth, UPnP, and 3.5 AUX-in connections* Anyone can connect! They don't just stop there. Incorporating a groundbreaking tap-to-transfer feature, users can direct their phone audio playback to the speaker in a blink of an eye - a phone-tap on the body and you're good to go.
*Connection separately purchased.
Power meets minimalism
We've moved on from fussy designs and colours, towards more minimalistic, pared-back designs. HUAWEI Sound has a premium style inherited from its predecessor Sound X, with specialised coasting, creating that sleek, shiny feel.
HUAWEI Sound will instantly transport you to a live concert wherever you are. Be part of this new era for wireless Hi-Fi, and experience all your favourite hits in a compact, portable Hi-Fi speaker.
Exclusive at 2degrees from the 22nd of February at an RRP of $399. For a limited time, save $100 when you add it to your interest-free phone on an eligible plan.