The most extravagant chocolate shop in LA
Los Angeles is home to many of the finer things in life. Luxury fashion stores, world-renowned eateries and George Clooney... you name it, LA has it. There is no shortage of places to add to your bucket list and Compartés Chocolate Shop is about to be number one.
Kelly Wearstler, creator and genius behind the Compartés flagship store interior, is an American designer. Aside from her illustrious resume and reality TV appearances, she has a sweet tooth. Kelly's penchant for chocolate led to her collaboration with LA-based confectioners Compartés. Together they opened the Compartés flagship store and its luxurious interior would give Willy Wonka a run for his money.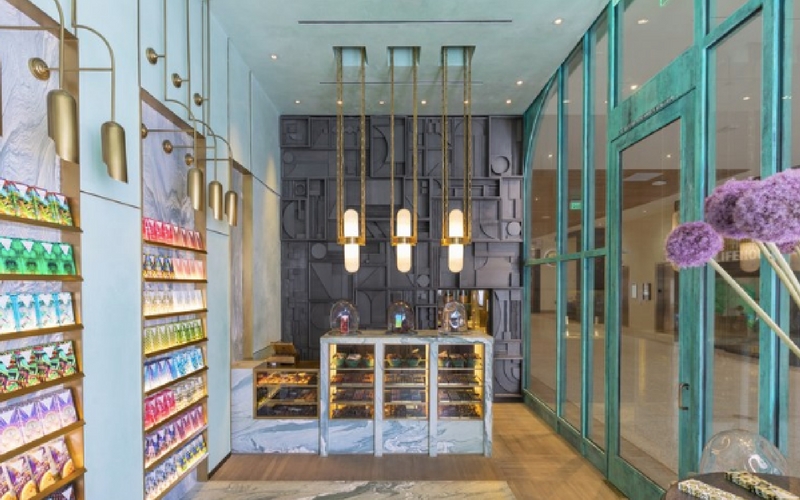 Taking inspiration from chocolate shops of the early 20th century, the stores interior aims to view decadence through a Californian lens. With copper fittings, marble cabinets, brass lights and onyx, the design exudes luxury whilst staying rooted in tradition. That's not all; the flagship store is home to an extensive collection of Compartés most delicious treats.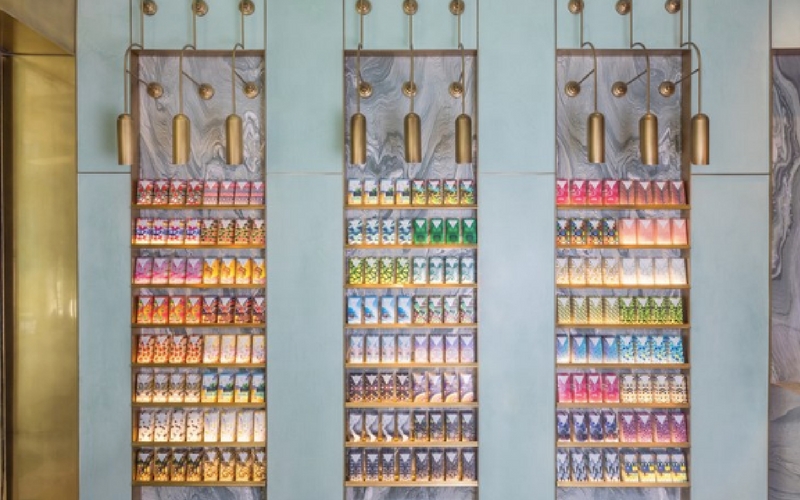 You can nibble on handmade, gourmet chocolates, purchase a bar (or seven) to take home and even sip on a mug of their coveted frozen hot chocolate, poured from a brass faucet. Yes, you read that right, a deluxe chocolate faucet! Does it get any better than this?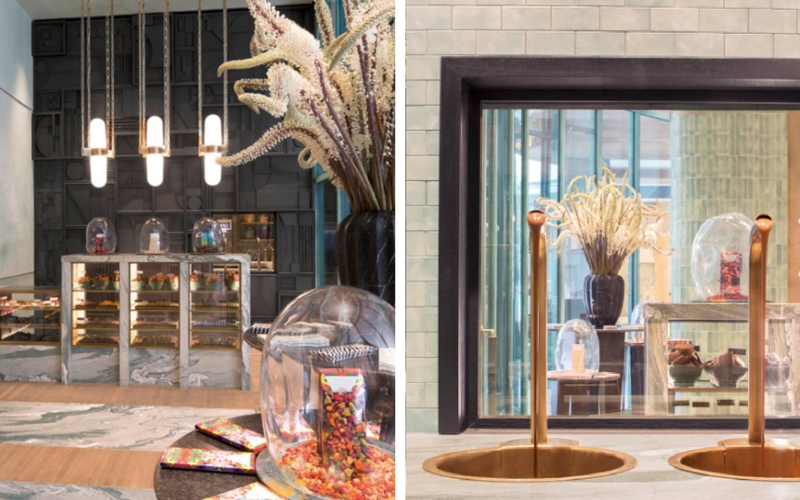 If you're jetting to LA anytime soon, then definitely put Compartés on your travel itinerary. If not, Auckland's very own Blush florists stock their mouth-watering treats.
In the meantime, you can view more of their extravagant interior here.
Image Credit: Jakob N. Layman, KellyWearstler.com