Auckland's best winter breakfasts to soothe the soul and tummy
As morning temperatures plummet and it becomes increasingly harder to leave the snuggery of bed, you need a warm breakfast to soothe the soul and tummy. Thankfully, it is that time of year when cafes start warming up their breakfast menus.
Catroux – Pumpkin Pie Porridge
When it's unforgivingly cold outside, the prospect of a bowl of porridge can really turn the morning around. Warm and filling, it's the perfect meal to start a winter's day with – when done well. Catroux's comforting pumpkin pie iteration, with apple, blackberry, toasted macadamias and runny cream, is guaranteed to put the microwave oats to shame.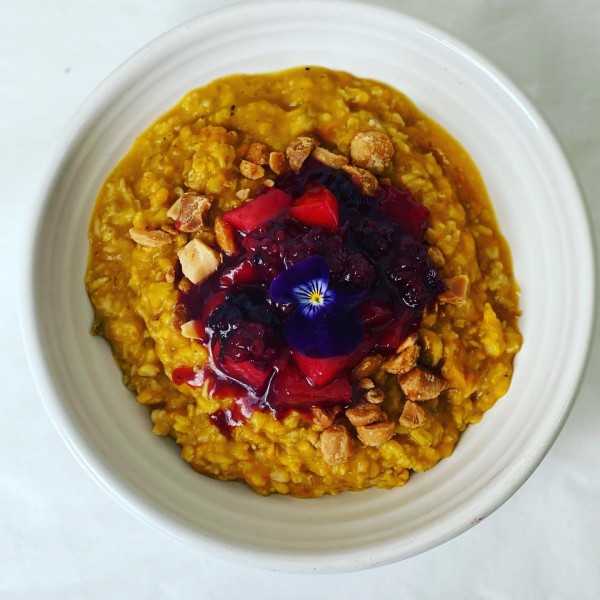 If the sound of a sizzling pan doesn't warm you up instantly, then the explosive flavour will. Bulldog risotto, scrambled eggs and fruit curry sauce served on sizzling pan, make for a intriguing but comforting twist on the classic scabbled eggs. Add hot smoked salmon or slow cooked pork belly to seal the deal.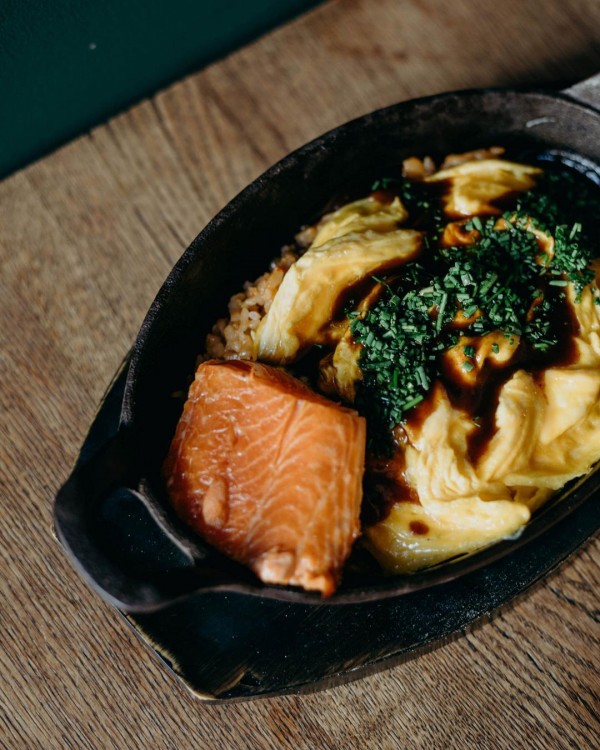 While the rest of the menu is revolving, there's one item the team at Orphans dare not change: the Burnt Butter Crumpets with Roof Honey. Not to be confused with your bog-standard supermarket crumpet rounds, these ones hit the spot for good reason.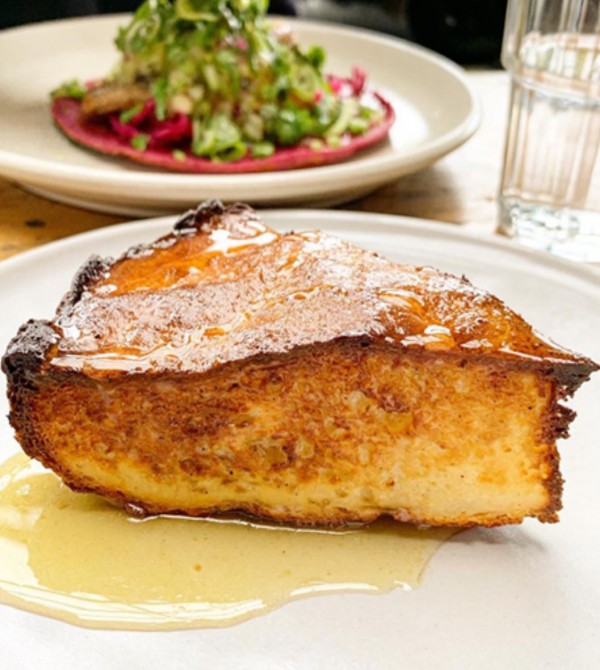 It's not often you see dhal on a breakfast menu, but it makes sense, it keeps you full long into the day after all. The Middle Eastern Bowl comes with two poachies atop spiced lentils, with zhug, labneh, berbere and a side of flat bread.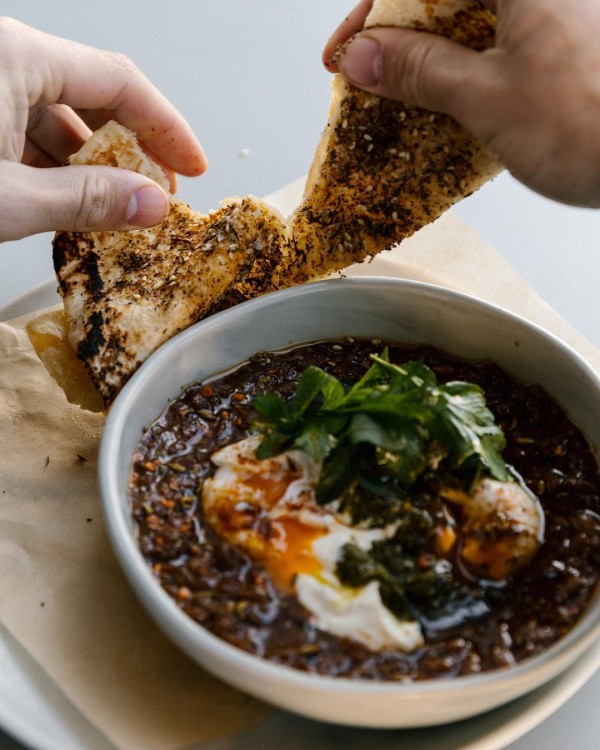 Curry in the morning? Don't knock it till you try it. Odettes savoury crepe is a brunch MVP. They've changed it up a few times over the years but the current variation is a winner so we hope it sticks. Wagyu koftas, hummus, massaman curry, coconut, shallot and coriander…need we say more? Obviously it goes without saying – but we'll remind you any way – you must also get a side of the cult favourite chips served with berbere, honey mustard and curry leaves.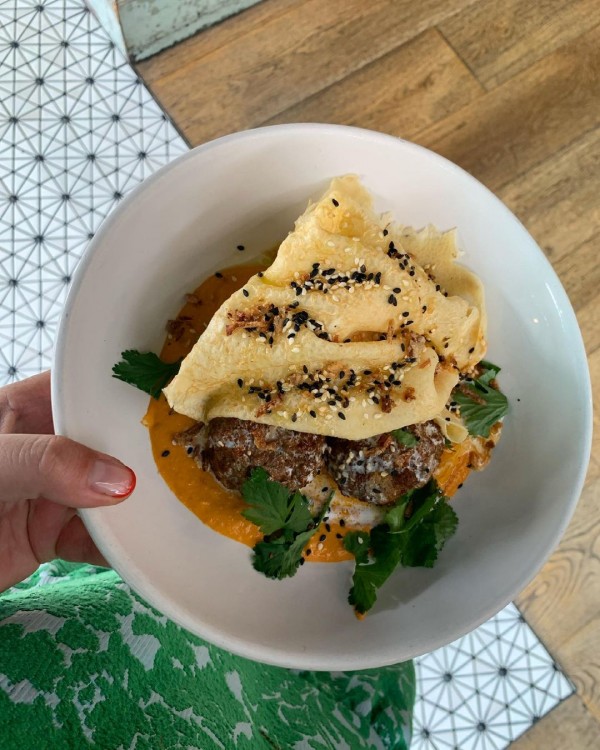 Such a winter vibe, we had to include it twice. Bringing a taste of Southland to Auckland, the Orphans Kitchen Cheese Roll hooks you in from the first bite. Despite its humble name, mastering the art of a memorable cheese roll requires finesse – and in the case of Orphans, two cheeses, which has both gouda and edam.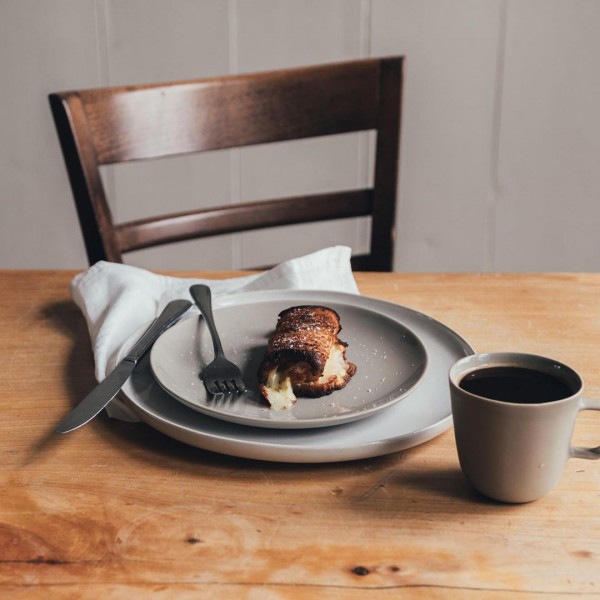 Kedgeree is noticeably trending right now in Auckland's brunch scene, but Ozone did it first. The Indian-inspired dish features smoked fish, creamy labneh, spicy salsa verde and savoury kumara crunch, topped with a poached egg.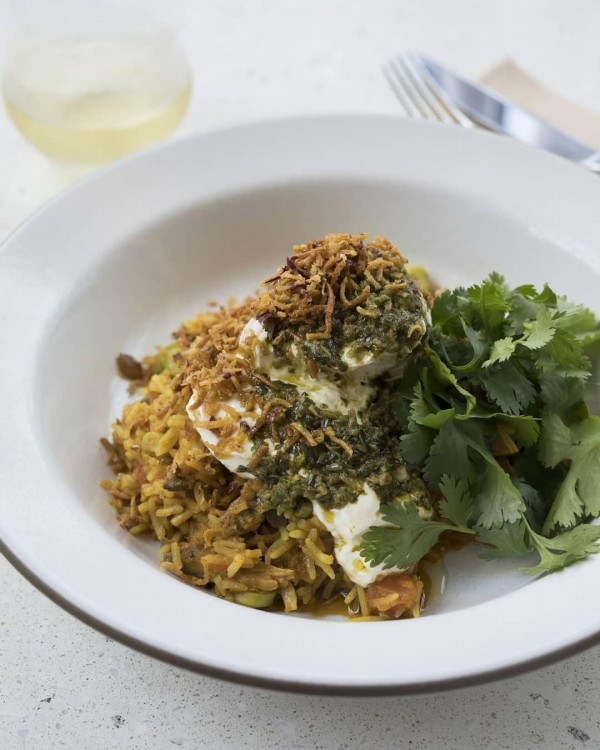 Homeland – Three Cheese Scones
In need of a quick fix? Look no further than all-day eatery Homeland. Home to "the greatest cheese scone in the world," according to Al Brown, it's an essential pitstop on your morning coffee run. Fun fact: Chef Peter Gordon hasn't changed the recipe for 18 years – he's been baking the famous three cheese scone since his London days at The Providores.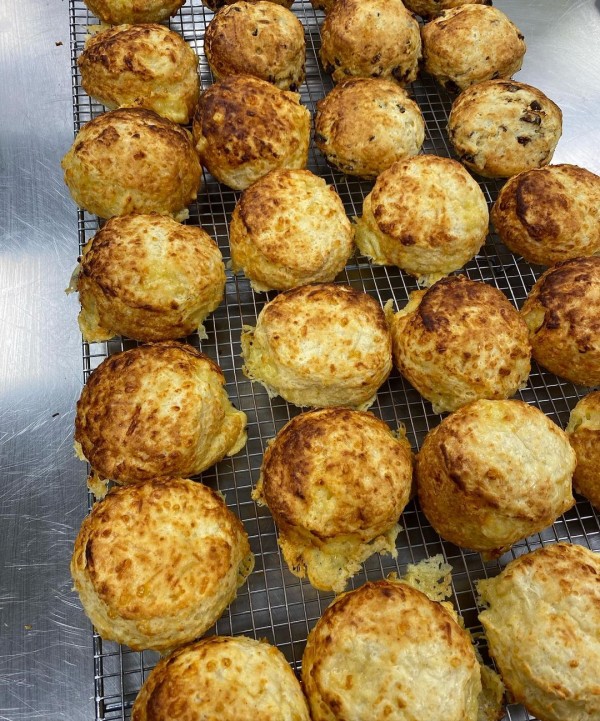 The Fed – Griddle Cakes
Whether you're sweet or savoury inclined, who doesn't love pancakes?! It's the cake equivalent to dessert for breakfast. While there's plenty of experimentation when it comes to pancakes in Auckland, in our opinion, they're best served classic style. We don't want a string of candy floss, meringue or berry coulis in sight. If you're on the same page, you don't go past The Fed's American-style griddle cakes. Made from a buttermilk batter that's next-level soft, and served with blueberries, cinnamon butter and a strudel nut crunch.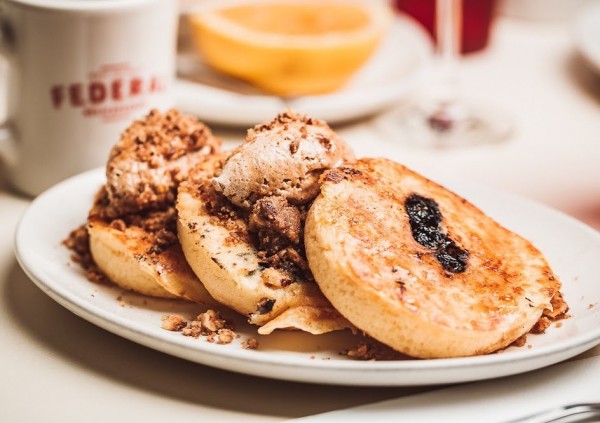 For a lighter, crispier take on hotcakes, try Little Bird's popular Kumara Whip Waffles. The turmeric spiced waffles are served with grilled banana, maple syrup and coconut kumara yoghurt. We highly advice a scoop of the vanilla cashew ice cream on top too. This flavourful dish is one both plant-based and meat eaters will enjoy…promise!