The 10 best Netflix Original movies
Up until last year, my Netflix account was used solely (and I mean SOLELY) for the purpose of rewatching Gilmore Girls and Gossip Girl. It got so bad that I had to have a private word with myself, "why are you even paying for a Netflix subscription, the logistically impossible revelation of DAN HUMPHREY BEING GOSSIP GIRL?? is never going to change, it's time to move on".
So I did, and my trusty shows were quickly replaced with a steady stream of Netflix Original movies, which makes me somewhat of an expert in the topic. It seems only fair to share these findings with you, and so, I present, the very best Netflix Originals…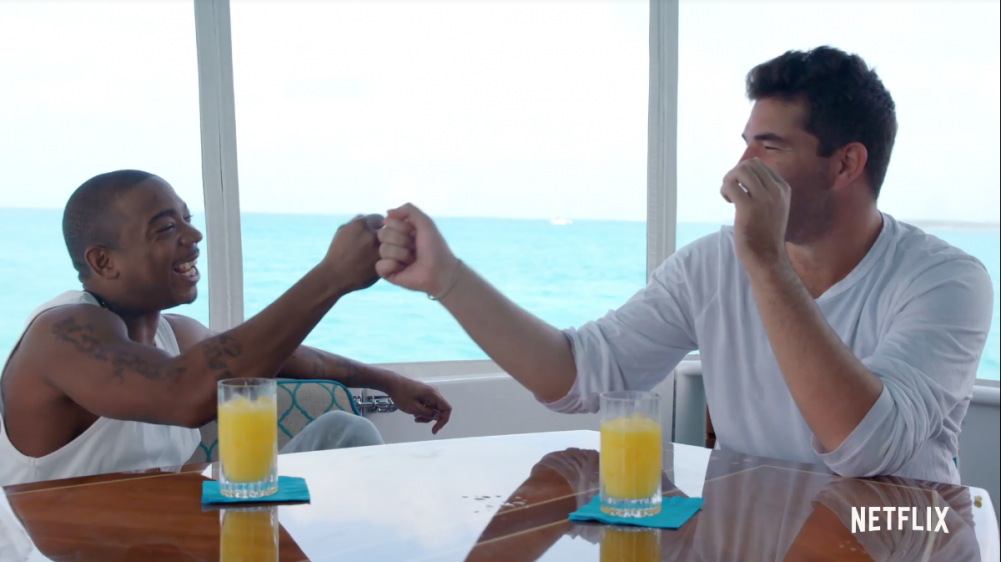 1. Fyre; the greatest party that never happened
The saga of Fyre festival – examined in Netflix's documentary Fyre – is, on one level, a classic tale of hubris in 2017 internet speak: a charismatic man, Billy McFarland, recruits the world's most-liked models to convince people to drop thousands for a fantasy in the Bahamas. Ambitious promotion far outpaces production. Entitled young people who paid thousands to see Blink-182 with sushi live-stream their disappointment. A photo of cheese on bread in a styrofoam container, instead of the promised high-class meal, goes viral. Schadenfreude, memes, cable news. McFarland is sentenced to six years in prison for fraud. It's all very funny, because it's not us.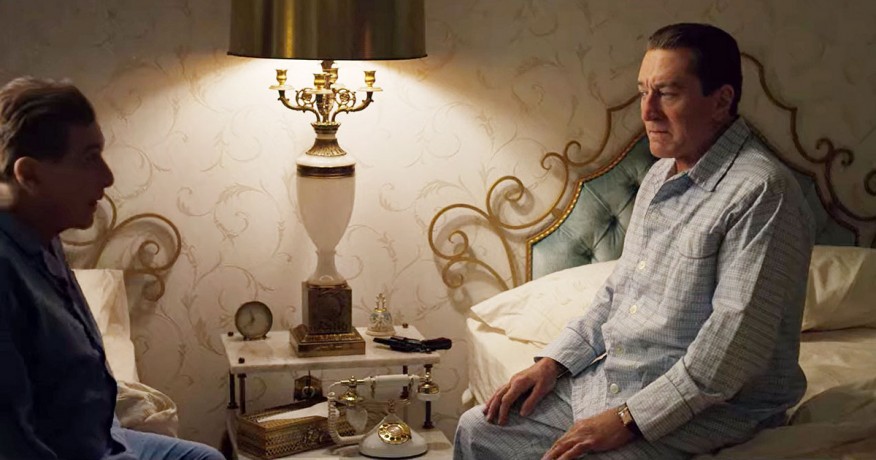 2. The Irishman
The Irishman tackles the real-life story of the mafia activity surrounding International Brotherhood of Teamsters union president Jimmy Hoffa, specifically looking at the life of Frank "The Irishman" Sheeran in the 1950s, '60s, and '70s. It's a long and sometimes convoluted tale stretching well past three hours, but the movie manages to demand attention the entire time as the stakes continue to raise and new twists keep popping up. The Irishman has that classic Scorsese mob movie feel with a fantastic cast, and if you have a free three-and-a-half hour you need to kill, it'll fit perfectly in there.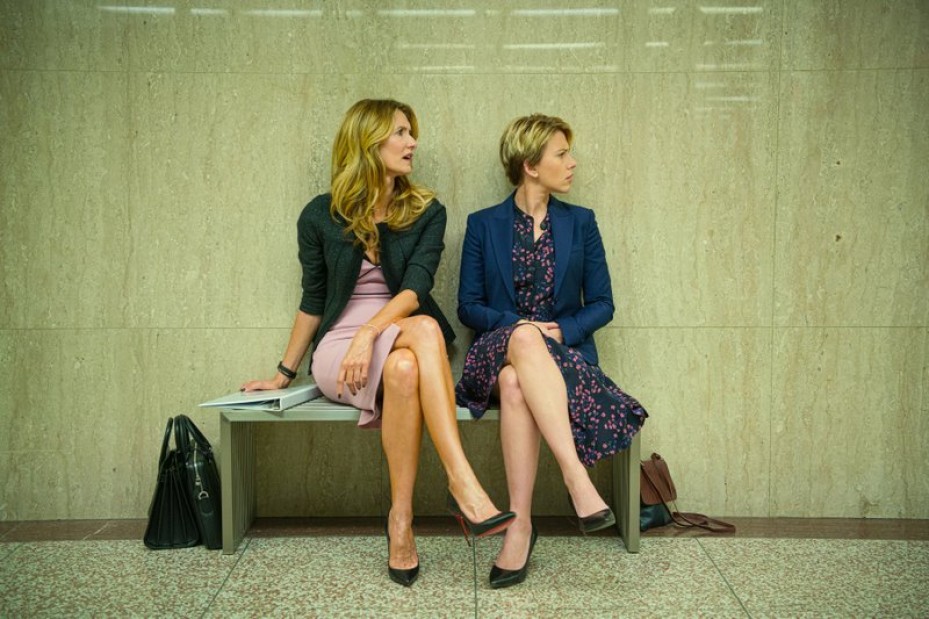 3. Marriage Story
An incredible tale of love found and lost. Charlie Barber is a successful theatre director in New York City. His theatre company is currently producing a play that stars his wife Nicole, a former teen film actress. The couple is experiencing marital troubles and sees a mediator, who suggests that they each write down what they like about one another, but Nicole is too embarrassed to read hers aloud and they decide to forgo the counselling. "There's an inevitability to Marriage Story, a feeling of something like gravity: all-encompassing and firm, easy to forget it's there as it slowly repels instead of attracts. Perhaps it's due to director Noah Baumbach's intimate direction and script, which, despite its wrenching subject matter, plays like a rom-com. There's sharp dialogue, rich with double entendre and implied history, that's delivered with an energy that makes it a real shame that it's in the service of people falling apart, not coming together. Lines layer on top of and under one another, delivered with the easy rhythm of people who know each other intimately. The camera gets close, and we get to see them look at each other in ways that words fail to describe." - The Verge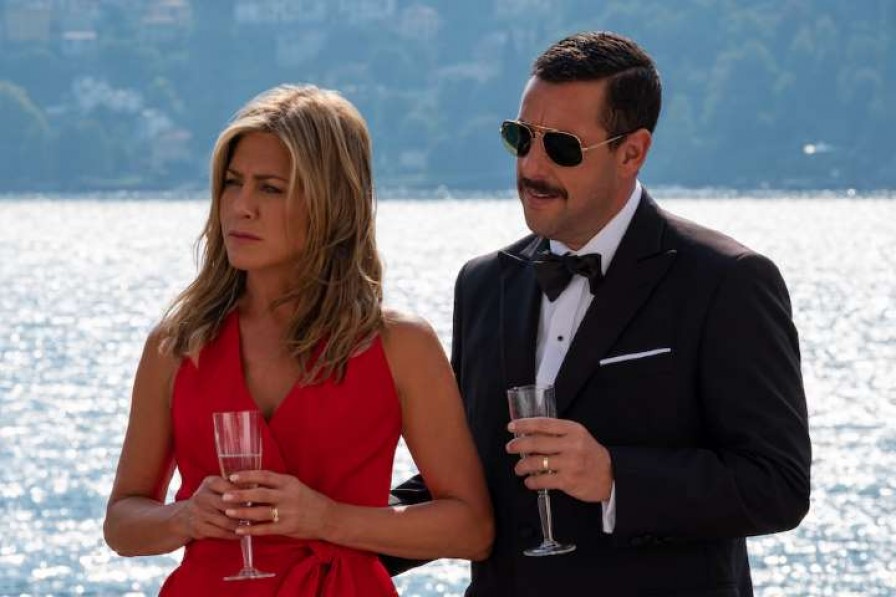 4. Murder Mystery
Adam Sandler and Jennifer Aniston come together once again, this time, the stars play Nick and Audrey Spitz, a New York City couple of big hearts but modest means: He is an underachieving cop, she is a down-to-earth hairdresser. On the flight to their belated European honeymoon, the Spitzes meet the debonair viscount Charles Cavendish (Luke Evans), who, for no good reason, invites them to cruise the Mediterranean on the luxurious yacht of his billionaire uncle. A classic whodunit of the high seas, a kind of a sluggish version of 'clue', but in a way, it's so bad… it's good?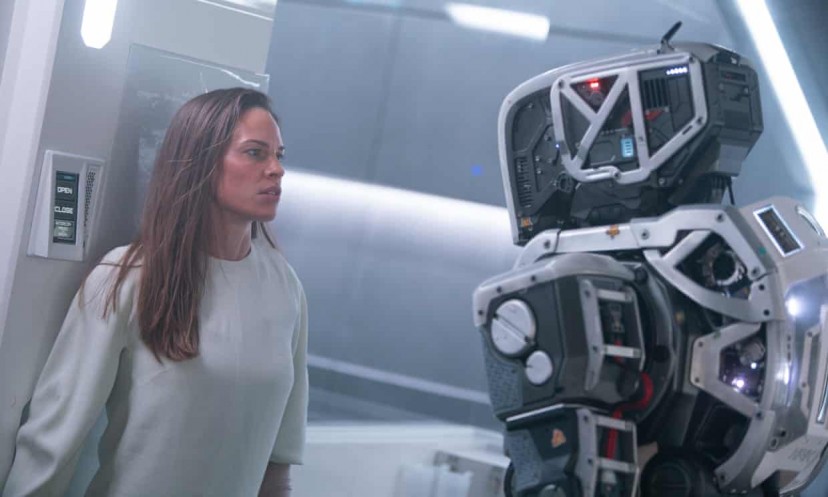 5. I Am Mother
There are a lot of familiar echoes throughout the Australian-American sci-fi thriller I Am Mother, a film that patchworks tropes and ideas from elsewhere but just about crafts something worthwhile in the process. Lines can be drawn from 10 Cloverfield Lane to Moon to Retreat to Black Mirror to Chappie to Ex Machina to any one of the Terminator entries, each acting as a reminder of a mostly superior genre lineage, quite often to the film's detriment. Swank's character, never named in the film and simply referred to as Woman in the credits, has a very different story to tell Daughter, informing her that androids aren't to be trusted and that any chaos outside is a direct result of them trying to overthrow humanity. The majority of the film unfolds like a one-location stage play with two women trying to convince a young girl that the other one isn't to be trusted. As a viewer, we're also trying to figure out who or what to believe and there is some fun to be had playing detective. But Lloyd Green isn't adept enough at scattering the clues, with a string of reveals making us pretty certain of one eventuality early on. - The Guardian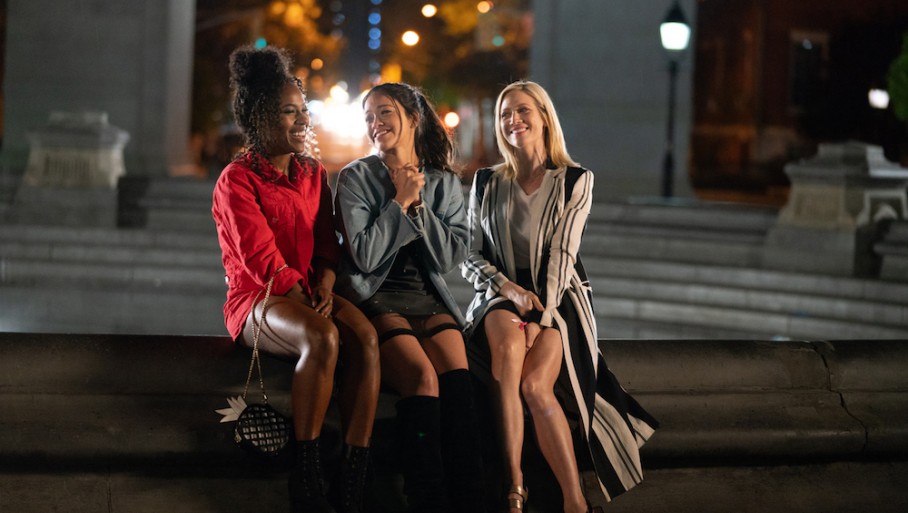 6. Someone Great
Jenny, a music journalist living in NYC , lands her dream job with Rolling Stone in San Fran. Her boyfriend of 9 years, Nate, breaks up with her, and she spirals into a depression. Her best friends Erin, a real estate agent afraid to admit her feelings to her girlfriend, and Blair, a social media manager who needs to break up with her boyfriend who she's lost chemistry with, are the only ones who can bring her out of it. Jenny contacts Erin and Blair after finding out the concert series known as Neon Classic is putting on a pop up show at Sony Hall and proposes one last adventure together before she moves, both to celebrate her new chapter in her life and to mend her broken heart. Throughout the film, Jenny has several flashbacks that illustrate the rise and decline of her relationship with Nate triggered by a song or place…


7. Let It Snow
Every year there's a tense and high-stakes battle for the most delightful and wholesome Christmas rom-com, ever since the Love Actually wars from years ago. This year, the winner could very well be Netflix's Let It Snow Let It Snow has got everything: snow, reference to a classic Christmas carol, some beautiful people who want to fall in love. And people are going nuts for just how LOVELY this bloody film is. Grab a glass of icy cold nog and crank up the fan, because it's Christmas, baby! The film is based off a 2008 anthology of young adult stories called Let It Snow: Three Holiday Romance. The Netflix film keeps the same anthology-style nature, following the interconnected stories of a bunch of teens who all find love at Christmas. It's cute as hell.

8. A Christmas Prince; The Royal Baby
Heavy is the head that wears the crown, so they say. Newly coronated queen Amber of fictitious European nation knows this better than most. There's been some embezzling going on in the state kitty, but who really cares about that. This threequel isn't shy about reproducing what audiences liked in the unaccountably successful first two instalments, adding yet another layer of unoriginality to an already-thick casserole of unoriginality.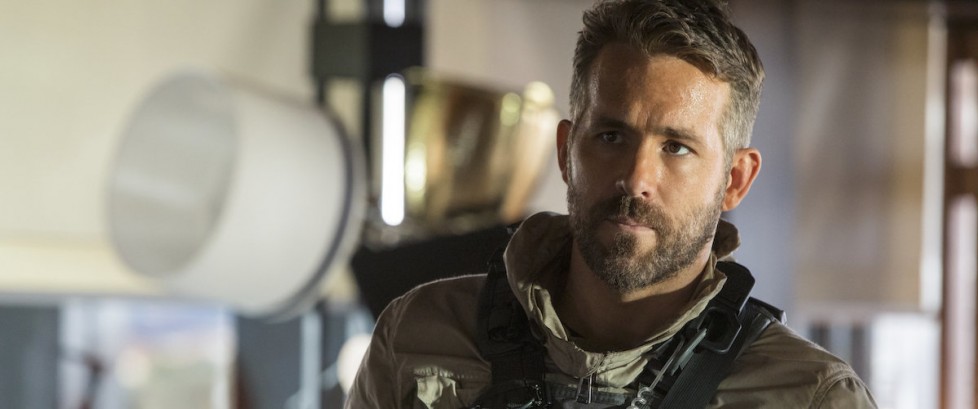 9. 6 Underground

Turn off your mind, relax, and float downstream on the coursing rapids of Michael Bay's cinema. Sure, the whole script falls apart if you poke it. And the punch-ups, courtesy of the Deadpool writing team, aim for wit but land on smarm. And, yeah, it may be a work of perverted patriotism, all about how American interventionism in unstable governments abroad is actually rad. But God, it just feels good to see an action filmmaker giving this much of a shit. At a time when the franchise default amounts to little more than mailing it in, Bay's one of the last talents working on a budget this stratospheric while maintaining a fully-formed artistic viewpoint. - Vulture



10. The Laundromat

The Laundromat aims to show how loopholes in various countries' tax codes were exploited and sleight-of-hand tricks were employed by the rich, and how they affected ordinary people — like a woman (Meryl Streep) who lost her husband in a tour boat accident and then was unable to collect insurance payments because the boat company's liability coverage came from a fraudulent shell company. The Laundromat is unwieldy at times, and its final scene is truly befuddling. But it's worth watching not just for its bitterly entertaining explanation of a densely confusing matter but also the way it illustrates a larger problem. Most average people don't just lack the means to avoid taxes; they don't even know there's a way that other people do. And yet the confusing, labyrinthine methods that the extremely wealthy can use to conceal their cash has far-reaching repercussions; The Laundromat reveals how.