Tauranga Crossing Mall: Tauranga's trendiest destination
With over 100 stores, including 25 eateries and a brand new 800-seat cinema, the Tauranga Crossing mega-mall is the latest & greatest destination in the Bay of Plenty. Remix Founder Tim Phin got to experience first-hand the prime shopping and dining centre and discovered it more than lives up to the hype.

About two and a half hours away from central Auckland lies a new world-class retail destination. With an integrated mix of merchants across over 100 stores, two food halls, a cinema and arcade, the new Tauranga Crossing precinct is set to be a hub of both new and well-loved hotspots.

Boasting a curated mix of shopping, dining, and entertainment experiences, it's New Zealand's match to overseas mega-mall havens. The world-class space is enough to make locals feel like a tourist in their own hometown, as well as call-in visitors from across and beyond the region.

In addition to its prime location and vast selection of offerings, Tauranga Crossing champions its unique design and layout. Themes of greenery and natural materials run throughout the area, keeping the atmosphere relaxed whilst delivering the look and feel of an urban lifestyle.

This is evident through their distinctive dining offer that spans over two levels, with options to eat indoors or alfresco on the dining terrace. The ground floor portion, named The Garden Eateries, is home to more casual offerings such as Krung Thep Thai Street Food, Shamiana, and Otto's. The eateries splay out into an outdoor dwelling space with lounge areas, kids' play areas, and a giant chess set. A kinetic art installation by the iconic Phil Price completes the space. Upstairs lies The Observatory, where diners can indulge in the likes of Hawker and Roll, Bird on a Wire, and Something and Social. The Observatory is open until 10 pm every day of the week, inviting customers to spend time with family and friends in the space. Both The Garden Eateries and The Observatory leave mall-goers with plenty of options to tailor one's gastronomic experience however they please.
On the shopping sector, the country's newest of five H&M branches is a prime feature of the mall and includes the brand's renowned Homeware section. Other key retailers include the likes of Farmers, Decjuba, Stirling Sports, Platypus shoes, Solect shoes, and Sunglass Style. Streetwear standouts such as North Beach, Edge Clothing, and Boardertown have also claimed their space in the area.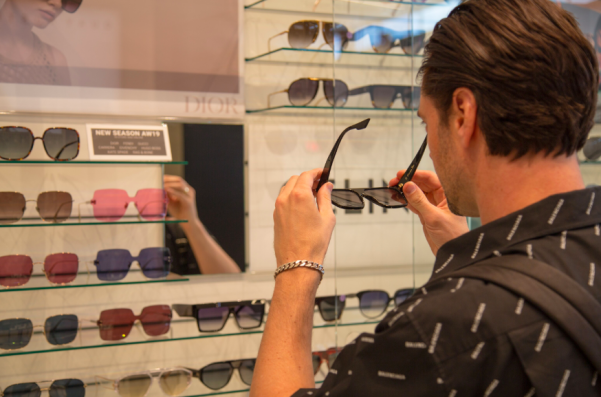 Beyond apparel, the precinct also caters to all beauty needs through the likes of Shampoo n Things, Nude Skin and Laser Clinic, Immerse Beauty, and Vivo Hair.
Tauranga Crossing is also home to an expansive 800-seat Event Cinemas, where recliner chairs and double daybeds invite moviegoers to fully enjoy the Vmax screen and Dolby Atmos sound system. Additionally, Rcade sits closeby and promises an immersive gaming experience with both modern VR technologies and classic arcade games. State-of-the-art entertainment systems like these ensure that boredom is not an option for any of the precinct's visitors.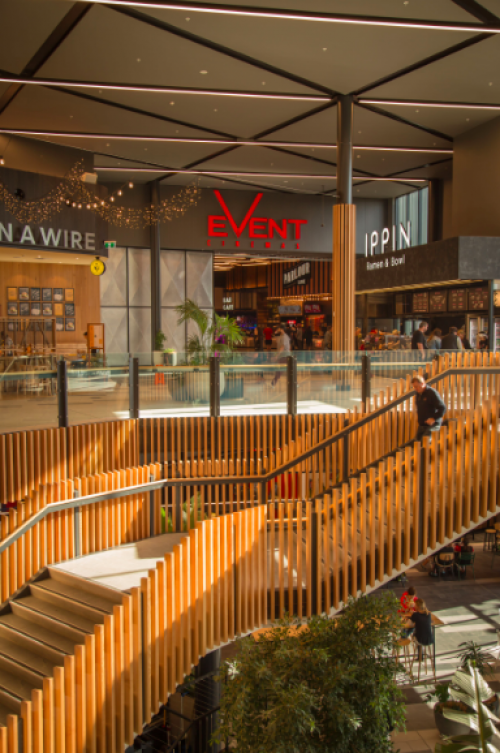 Tauranga Crossing welcomes in all walks of life and leaves them spoilt for choice. The all-encompassing precinct is set to satiate the needs of shopaholics, foodies, movie buffs, and then some.