Taipei: undiscovered and unmissable
When considering travel to the glittering metropolises of Asia, Taiwan's vibrant capital is often mistakenly overlooked. Taipei oozes charm, glamour and history in a unique cultural blend, begging to be explored.
Taipei stands in a picturesque basin surrounded by mountains. Upon arrival, be greeted by neon lights, towering futuristic buildings, sparkling shopping malls, intricate and deeply religious temples, and the mouthwatering smell of Taiwanese food. Walk from humming areas of ultramodern architecture to rolling parklands, to areas dating back to the Qing dynasty, steeped in untouched oriental history.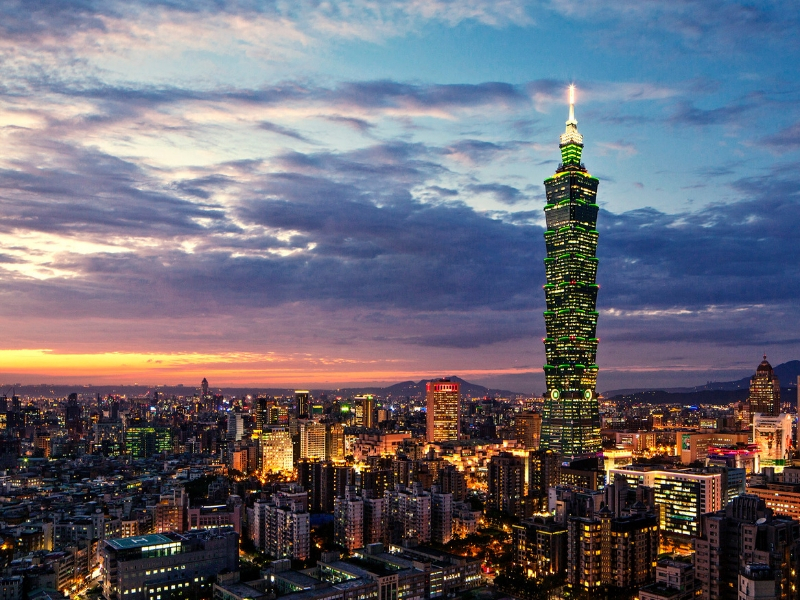 Taipei is home to a cultural fusion between Chinese, Taiwanese and Japanese, with notable Portuguese influences. The blend is evident in the food, the ultimate highlight of the city. Taipei's food scene is exploding, and now is the time to go. Reputable chefs are collecting awards in droves, the city heaves with exotic night markets and is full of up-and-coming hot spots serving haute cuisine to rival Tokyo and Hong Kong. It's a haven for the entire spectrum from experimental foodie to traditional palate.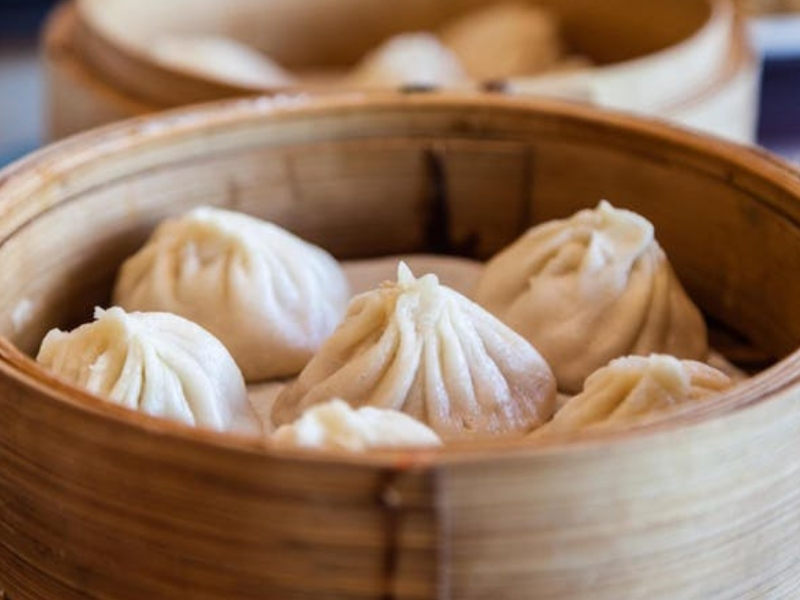 Unmissable dishes include Xiaolongbao - delicate pork dumplings filled with soup broth – and Taipei's staple dish, Niu Rou Mian; braised beef brisket and bok choy over egg noodles in tasty broth. Find these at lively street food stalls or upmarket restaurants, along with succulent pork belly bao.
Taiwanese breakfasts are also a highlight. Fuhang Doujiag has a line out the door every morning and the wait for uniquely Taiwanese oyster omelettes and fried dough sticks is well worth it.
Street food gems can be discovered in any corner of Taipei's night markets. The biggest and most famous is Shillin. Locals and visitors wander for hours through captivating alleys of goods and trendy clothing. Don't just visit one night market – each area has a unique atmosphere, though just as vibrant as the last.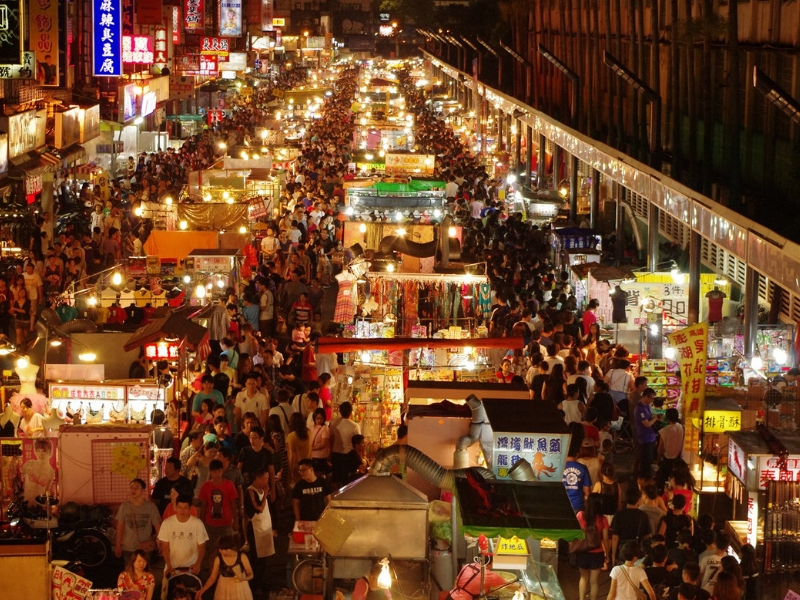 Discover quirky Huashan 1914 Creative Park, a forward-thinking hotspot with never a dull moment, home to countless clubs, bars, galleries, coffee and eateries amongst outdoor installations.
Enjoy an incredible 360 degree vista from the 89th floor of Taipei's equivalent of the Empire State Building, Taipei 101, or from Elephant Mountain, a short hike from the city centre. Make sure to visit the National Palace Museum, a tremendous repository of more than 8,000 years of the finest Chinese art, set in a dramatically beautiful, multi-tiered hillside complex.
Taipei's temples are among the most charming and ornate in Asia. Lungshan is the go-to, and nearby, stumble across an entire street of mystical fortune-tellers. Admire delicate details of Bao'an or make a wish at the neighbouring Confucious temple.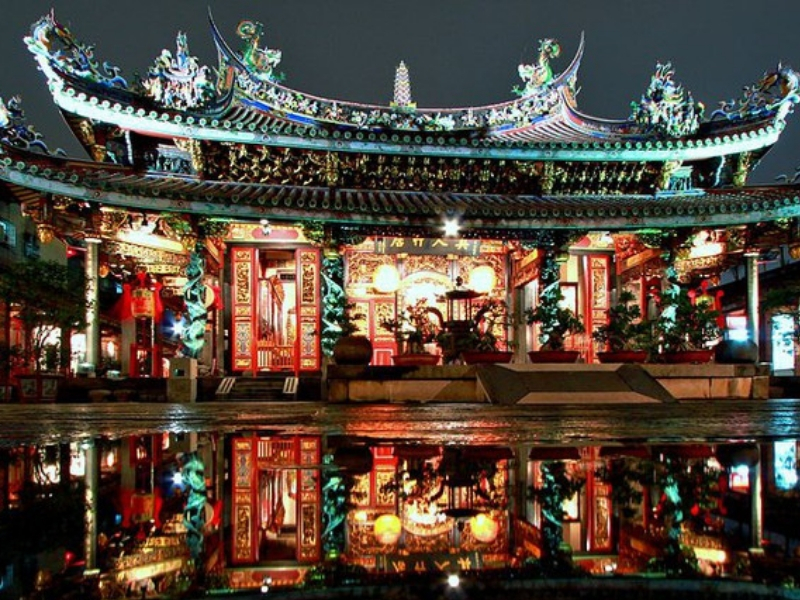 With the advanced transport system, it's easy to escape the city bustle for an endless array of outdoor activities. Not far along the coast is the intriguing Yehliu Geological Park, full of eerie rock formations. See calla lilies in bloom as far as the eye can see at Yangmingshan National Park, and indulge in the famous Beitou volcanic hot springs.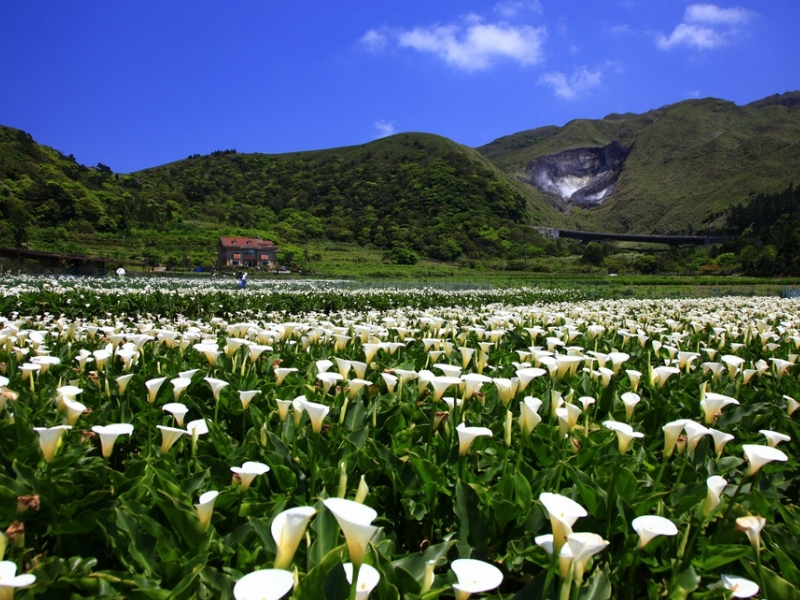 An epicenter of art and innovation, energetic night markets, city lights, rich history and a foodie playground, Taipei is an unspoiled jewel of Asia and a no-brainer addition to any travel itinerary.