The future of fitness; what makes Studio Box so unique...
A look at any international magazine or celebrities Instagram story tends to serve as a reminder of the world's uniquely luxury take on exercise. When it comes to fitness, the quirky diversity and workouts of choice are forever evolving with toning trends favoured by the cities glitterati, and it's easy to assume that New Zealand, for the most part, gets left behind. Until now.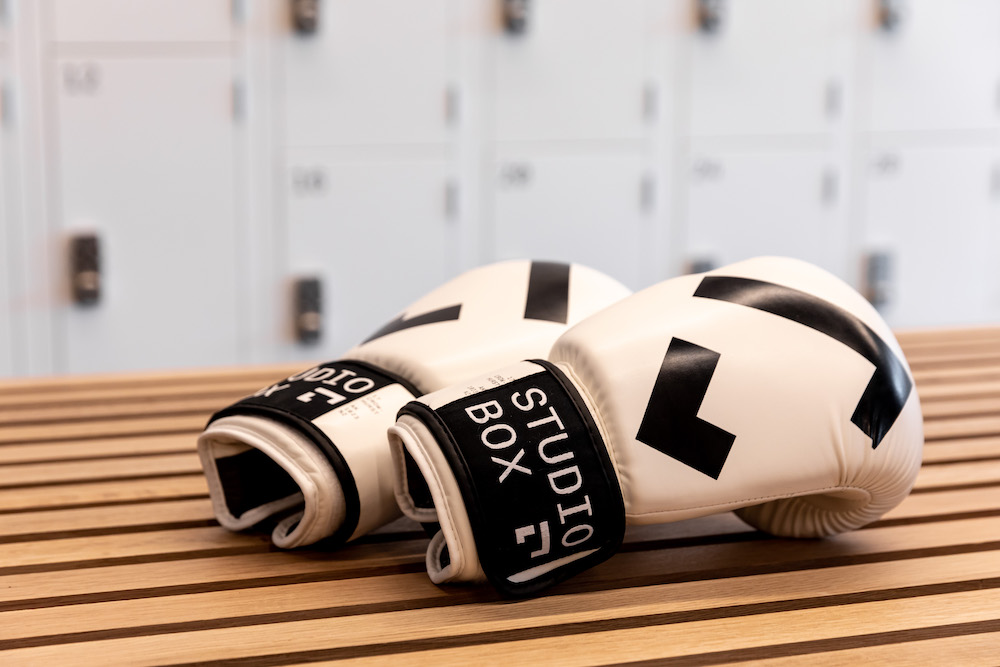 Boutique boxing studio Studio Box offers high-end amenities and equipment that would rival anywhere in the world. The studio gets immediate points for innovation; crosses on the floor so you know where to place your feet, bags filled with water so it's easier on joints and hands, and instructors that know their 2's from their 3's.
But try any class, and you'll quickly learn this gym is a lot more than just a pretty face. The brainchild of Auckland-born Dwayne Rowsell, Studio Box truly covers all the bases. Easy to follow interval training, complete with heavy bag work, bodyweight exercises, and ab-work to boot ensure no one leaves without a sweat. The dimly lit studio offers a unique style of meditative boxing designed to combat stress, boost confidence, all while building muscle and cardio endurance. Recently adding yoga and skills classes to the mix, Studio Box is committed to staying ahead of the trends.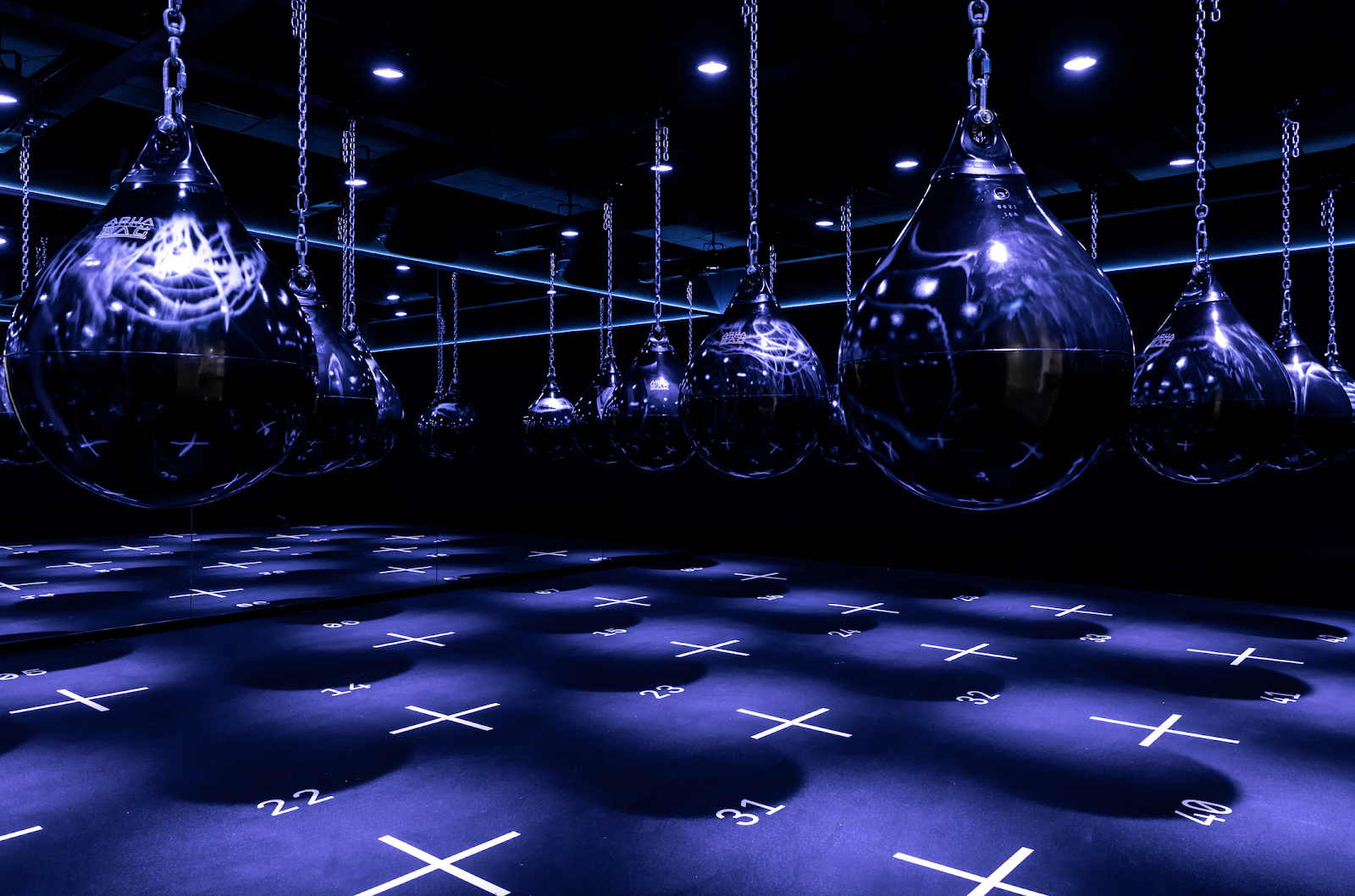 Like many things in life, it's the little things that count, and getting a crisp sweat towel from the receptionist on arrival (who knows your name!), really does make all the difference in the world. We sat down with Rowsell to discuss what truly makes a workout at Studio Box so unique…
The 'luxury' gym phenomenon has taken off overseas in the past few years. Being one of the first to tackle this category in NZ, has it been a challenge to convince Kiwis of the value?
The challenge hasn't been to convince. We've viewed it more as an opportunity to educate people on the value of the experience that Studio Box delivers. For too long we have all been guilty of holding a membership to a big-box gym; paying consistently but sporadically showing up. Customer experience is everything right now. People are seeking experiences that are fun, challenging and motivating and we noticed a big gap in the fitness market here.
For Studio Box, the vision has always been to create a specialised and consistent experience that promotes fun whilst learning a skill all within a social atmosphere that is built on community and encourages you to be the best version of yourself. Plus, we want you to be able to show up when you want (no year-long unbreakable contracts or pushy sales pitch). Pay-weekly memberships and class packages, with the requirement to book into a class, means our community commits and consistently shows up. Once they make that connection they see the worth in the experience as a whole, and that's where the true value lies for them.

Our community is strong and growing every day. Through our strength of community we meet a lot of new people coming in to check out what their friend or colleague has been raving about. Consistently, those new faces return each week because they just can't get an experience like it anywhere else.
As a young brand, it's extremely humbling that so many people trust us to deliver a training method within a super motivating environment that continuously meets their body's expectations.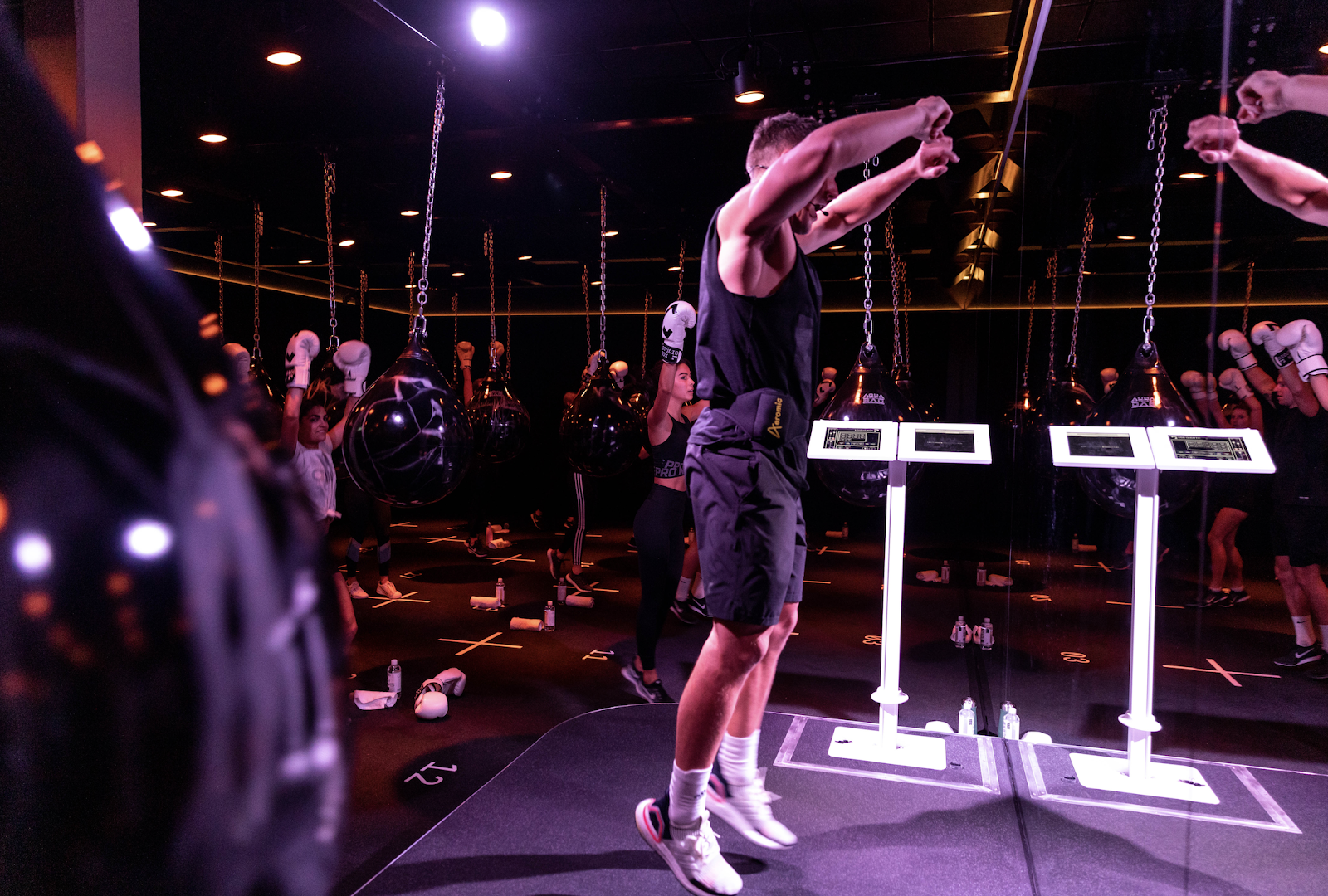 Studio Box has amassed a pretty impressive stable of top trainers, what does the recruitment process look like for SB so you maintain such a high standard?
Studio Box will always be about 'boxing-as-fitness' however we remain authentic to the art of boxing by recruiting trainers who have either stepped in the ring themselves or actively refine their boxing craft. This ensures you are being taught the fundamentals by someone who is both knowledgeable and experienced. In addition, the team consistently take each others classes in order to learn and up-skill from one another.
The trainers are the rockstars of the class: they control the lights, the music all whilst delivering a high energy, fully immersive workout. Every class is like a show which provides them the opportunity to impart their own flavour in the form of energy, personality and character. Freedom to read the room, express themselves and deliver an individualised program in a group setting allows the class to truly connect with the trainer, which reiterates the community aspect of Studio Box.
You've recently added yoga to your class timetable, was this always the goal or did clients suggest the addition?
When doing our research internationally, we were inspired by a yoga studio in New York called Y-7 which played music similar to what you would expect in a boxing class but allowed you to stretch and flow at your own pace, all within a candlelit room. We kept this up our sleeve anticipating that one day our community might request a class with a stretching focus to balance out their boxing - which they did.
"Flow" was specially designed to add physical and mental rejuvenation to your boxing fitness. The class promotes increased mobility, less susceptibility to injury, improved balance and a healthy mind & body connection.
The studio is undoubtedly beautifully designed, can you talk us through the inspiration you had for the space? Who designed it?
We had a clear vision from the start and knew there was an opportunity for us to come in and take boxing out of the grungy basement gym environment, remove the blood and the fighting, and present a space to a new audience that is clean and welcoming with interiors and branding that provides inspiration to your day.
The space is designed to be comfortable and encourage people to meet and hang before and after class. This meant polishing the floors, keeping the ceiling and concrete pillars exposed, and incorporating white walls and natural timber to lighten the space. When you visit, you'll see features of steel and mesh to make sure it's not on the pretty side.
The branding team 'misterwolf', Made By Builders and Studio106 Architect all contributed to delivering our fit-out.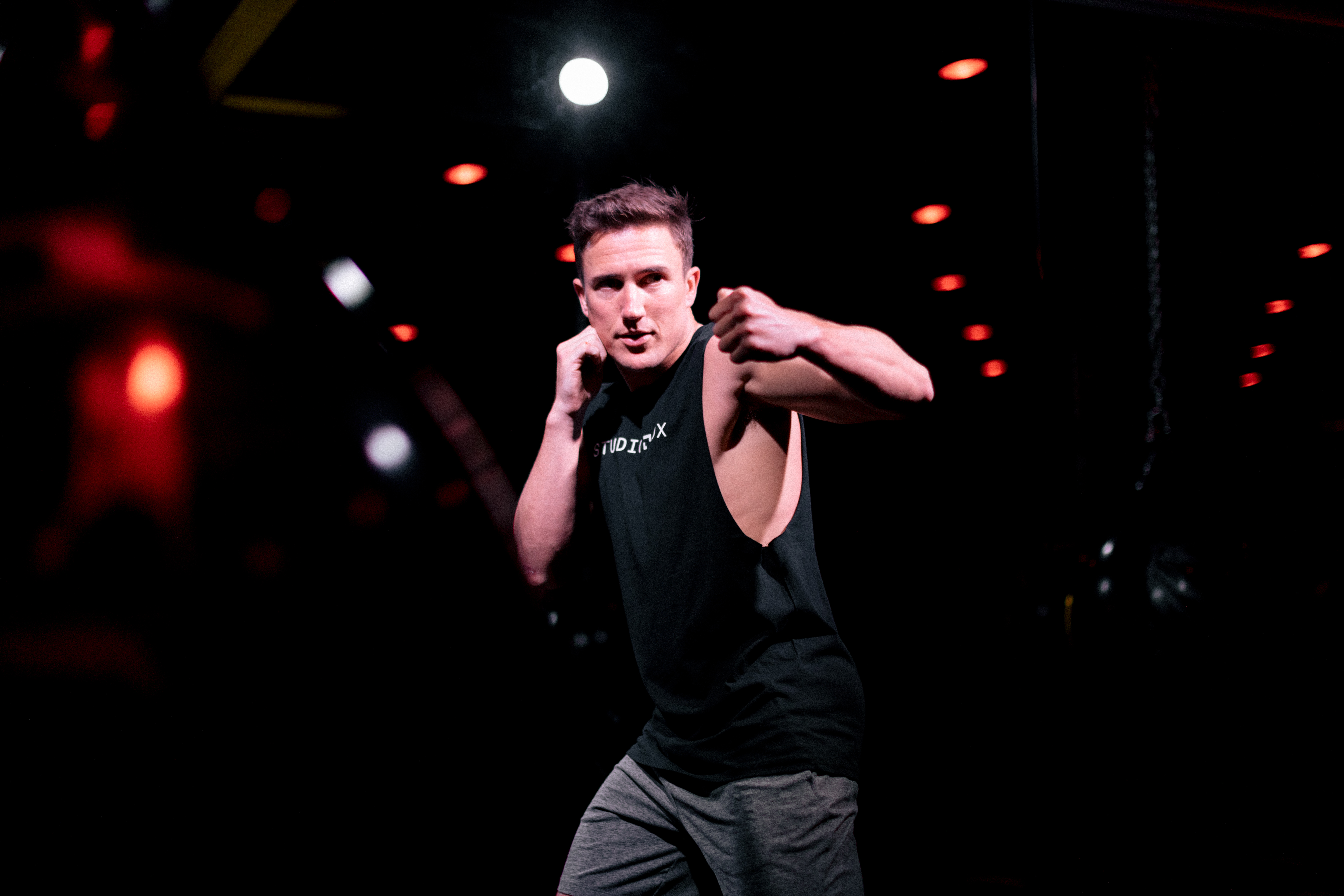 Speaking from experience, the workouts are as enjoyable as an hour out on the dancefloor, how often are you creating new workouts so they are fresh and fun?
We work with a well-known New Zealand DJ who prepares all of our music mixes and produces banger after banger for us! The entire workout is then choreographed to the music to ensure that during the highest energy part of a track you're working your hardest or when we're playing classic hip hop you're throwing down on the bag.
We've all got a bit of fight in us! With the flashing lights and loud music, the room feels like a nightclub and allows you to totally focus on yourself and block out any noise from your life outside the room.
We create new playlists every month and no workout is the same as the trainers all have their own individual style.
What do you think Studio Box offers Aucklander's that they can't find anywhere else?
The only way to truly experience why Studio Box is a game changer is to book a class! No boxing experience is necessary, we teach you everything you need to know. Once you're in the studio, it's just you against you. It's the highest energy, low-impact workout you'll experience that will leave you on a physical and emotional high guaranteed.
What's been the highlight of starting your own workout studio so far?
From my two business partners, to our team of seven trainers, and five front-desk superstars, we are all continuously striving to serve our community and deliver the best group fitness experience in New Zealand. I know the team would agree that the highlight is seeing the diverse range of people we have coming in who are all getting their own from the unique experience of Studio Box.
We have everyone from parents attending with their children, kids Uber-ing to the Studio before or after school, people who haven't exercised in years falling in love with that post-class feeling, to fitness fanatics and athletes learning a new skill, and Mums getting back into their training post baby. Boxing really is a sport for everyone. Egos and cellphones are left at the door to allow you to focus on yourself.
What's next for the studio? Any other big plans on the horizon?
Our intention has always been to set this location up, prove the concept and look to expand. It's been a big year where we have seen tremendous growth, requested feedback from our members and made refinements based on that. We are incredibly excited for the opportunities 2020 will bring and look forward to continuing this journey with our amazing Studio Box community.