Struggling with the cold? Try these heated Studio Red classes
It's not easy to get out of bed and brave 4 degree fog for a coastal jog at 7am wearing a very inflexible puffer jacket. Winter workouts can be more de-motivating than a mocktail on New Years Eve... but we may have the solution.
In 2015, founder Vicky Cullinane established Studio Red, an award-winning yoga and meditation studio in Central Auckland. A beautiful, peaceful environment in which to soothe body, mind and soul. The best part? They run HEATED studio classes. Step inside and merely 5 minutes in, you'll be convinced you're practicing yoga at a balmy Balinese retreat.
Remix caught up with Studio Red Wellness Founder Vicky Cullinane to find out what awaits class-goers...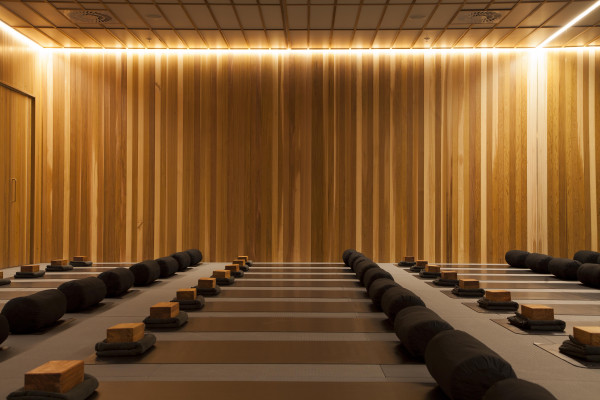 Studio Red offer heated classes... what are they?
We offer both yoga and Pilates classes in our award-winning heated studio.
Our signature hot yoga offering, Red Fusion and Red Fusion 1-2 classes are heated to 38 degrees. These classes seamlessly knit different yoga styles together, resulting in a powerful full-body experience. They cater to both beginner and experienced practitioners, with modifications provided to assist and further your practice. This practice moves at a slower pace allowing for guided modifications and each class will vary based on the teacher's theme or intention for the week. All levels are welcome.
Our Vinyasa classes are heated to 35-38 degrees. They synchronise breath, movement, and postures to energise and strengthen your mind and body. These classes are dynamic and a basic understanding of yoga poses is expected.
Our HIIT Pilates classes are heated to 36 degrees in order to tone your body and work up a sweat. HIIT Pilates uses the foundational poses, alignment and movements found in the Pilates methodology, turned up several notches, it's high energy and high fun! These classes are open to all levels, from the ultimate beginner to a seasoned Pilates pro, with modifications available. A few classes of HIIT Pilates a week will transform your body.
An absolute priority at Studio Red Wellness is that we ensure that no matter what level of fitness you are, there's something for you, we love taking people on a wellness journey.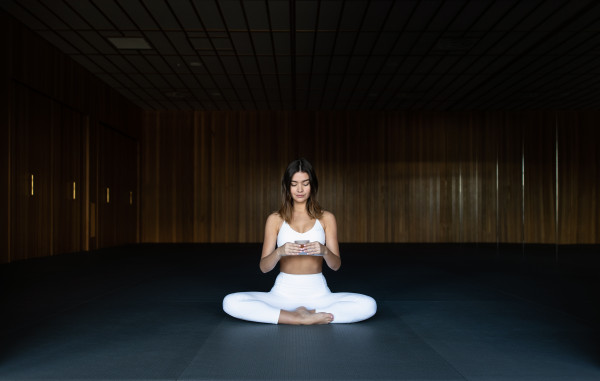 What are the benefits of a heated work out?
Working out in a heated room will increase your flexibility, At Studio Red Wellness we use heat to enhance your experience and ability. Essentially what the heat does is allows your muscles to soften, so that you can bend a lot easier and a lot deeper. This allows you to further your practice and achieve poses that you may otherwise not be able to in a non-heated environment.
Scientifically proven benefits of heated workouts include improved strength, flexibility and mental health.
Where did the original concept of heated yoga come from? Is it an ancient tradition or modern treatment?
The concept of heated yoga has come about as a modern treatment to the ancient practice. It originated in the 1970s when the practice of Bikram Yoga was devised. We do not practice Bikram Yoga at Studio Red, however it was through the popularity of Bikram that the benefits of hot yoga were seen and alternative hot yoga practices were developed and popularised throughout the Western world. Our classes have been developed by Studio Red teachers, specifically for modern bodies and to address modern day issues such as pain and tightness in the lower back, neck, and wrist.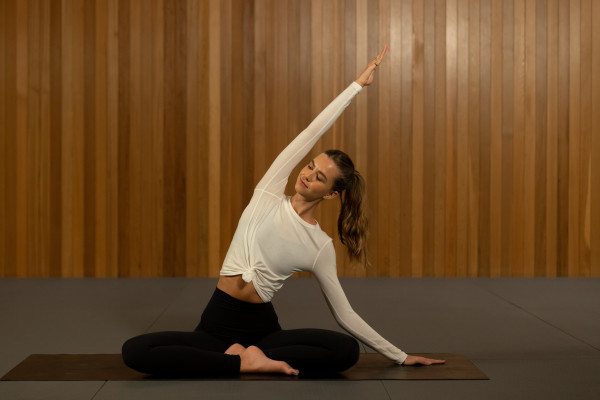 Is yoga more effective when the body is warm?
When the body is warm you see increased flexibility and mobility, so you will find that you are able to further your practice more quickly when engaging in hot yoga. The heat also works as a mental challenge, keeping you both mentally and physically focused.
Hot yoga improves your mental health as you work to strengthen the mind when you begin yoga. You learn to start controlling the mind more effectively as you become a lot more focused on how and what you think.
Is it possibly risky to do your yoga practice in cold temperatures?
Not at all, you just need to ensure that your muscles are warmed up first in order to prevent injury. However, we do find that a lot of clients tell us it's hard for them to practice at the same level and intensity when they're not in a hot room.
For those that prefer regular room temp, what else does Studio Red offer...
Balance is a big part of every wellness practice, we believe in the yin and yang, the fast and the slow practices, it's all about the balance. We offer a variety of restorative classes that are all conducted at room temperature.
These include everything from Yin to Yin Nidra, Yin/Yang, and Yin/Yang Nidra. These are all slow, meditative, and introspective practices that target the connective tissues, joints and fascia to help you de-stress and reset the body. These practices transform you into a truly blissful state of mind.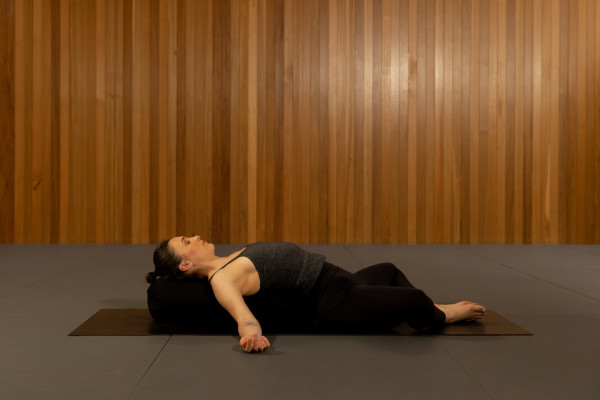 Studio Red is quite the wellness escape, YIN for instance can be very restorative, can you explain who this class is great for?
All of our yin and yin-derivative classes are great for anyone looking to find their calm, de-stress, and start performing at their best. It's all about slowing down to speed up. You are right in saying that yin is restorative, it will connect your mind to your body, helping you to unwind and relax, supporting both your mental and physical wellbeing. Our yin classes are suitable to all levels of fitness and despite what many may think about yoga – you don't need to be 'flexible' to practice.
The studio space is so beautiful, was it architecturally designed with relaxation in mind?
100%. The studio was designed as a modern sanctuary that feels more 'day spa' than 'wellness studio'. When designing the studio I thought about myself and those closest to me – how could I create a space that we would come back to time and time again, that we would feel comfortable in and that was unlike anything else established in New Zealand? And that is how Studio Red was born.
At Studio Red we specialise in providing transformative wellness experiences in a space that enhances your practice. We pride ourselves on offering simple but profound practices that help people feel healthier, happier, and calmer in their day-to-day lives.
Who designed it?
Our award-winning studio was designed by Cheshire Architects. When we launched Studio Red Wellness Tea we also worked with the team at Cheshire to custom design our beautiful in-studio tea bar.
Are there plans for another Studio Red space?
Not currently, but we do have something in the works for wellness enthusiasts nation-wide, so watch this space!
Find out more or book a class below